Why Haaland would be quicker to settle in the Premier League than Havertz and Werner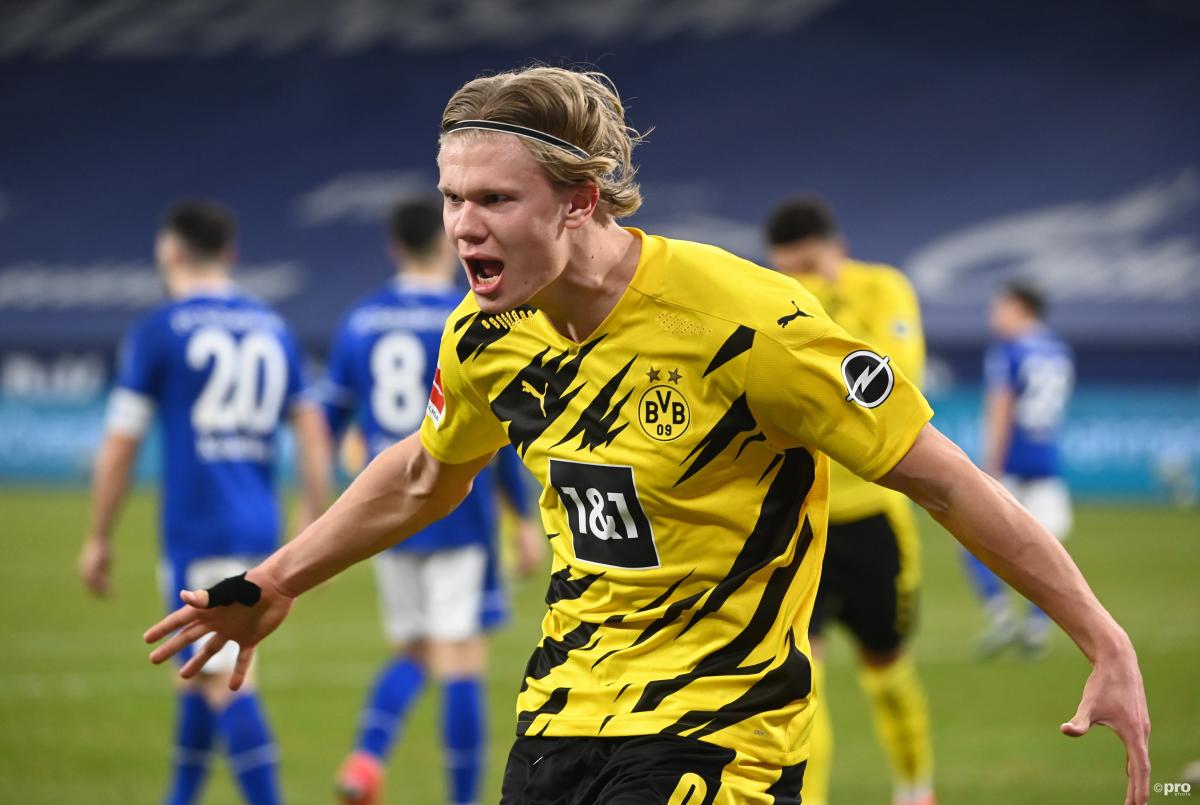 Erling Haaland will hit the ground running at Chelsea in a smoother manner than fellow Bundesliga players Kai Havertz and Timo Werner have managed at Stamford Bridge, should he complete a move to the Blues from Borussia Dortmund.
Havertz and Werner have both known acute problems since swapping Bayer Leverkusen and RB Leipzig respectively for Chelsea.
The former arrived billed as a prodigiously talented young playmaker, yet his performances in England have been distinctly mediocre. He has wholly failed to live up to the £62 million that Chelsea paid for him.
Meanwhile, Werner started smoothly but ultimately embarked on a 14-match scoreless run in the Premier League. He has admitted, however, the appointment of Thomas Tuchel as manager ahead of Frank Lampard has made him feel more comfortable.
Haaland, of course, is not yet a Chelsea player, but according to Eurosport, they are increasingly confident of signing him.
Can Haaland cut it in the Premier League?
Haaland has a big advantage over both Havertz and Werner in that he already speaks English. He was born in the country, when his father Alfie played for Leeds United, and has been brought up on a diet of Premier League football.
Havertz and Werner have not had such a luxury. Furthermore, the Covid-19 crisis has made it more difficult for the pair to socialise. Indeed, Havertz has struggled to get over the impact of an infection shortly after he arrived at Chelsea.
By the summer, one would hope, Haaland will not have such significant barriers to overcome.
Furthermore, having already completed two moves outside of his homeland, he has shown an ability to not only adapt, but to thrive. He barely missed a beat at Red Bull Salzburg, scoring in virtually every game he played for the Austrians. When he moved to Dortmund, he introduced himself by scoring a hat-trick and then two doubles. Moving club and country is already old hat to him.
On the field, too, he boasts a very 'Premier League' style. His aggressive attitude is matched by his physicality, with the net result a centre forward very much in the traditional English style. Of course, when that is allied with his pace and his finishing power, it makes for a potent blend, as defences in Germany have discovered as he has netted 43 times in 43 matches for Dortmund.
There will be hurdles for him to overcome, such as the slower tempo that Chelsea employ compared to Dortmund, but Haaland is a surer bet to settle than either Havertz or Werner were before him.