Sule: Could the defender swap Bayern for the Premier League next season?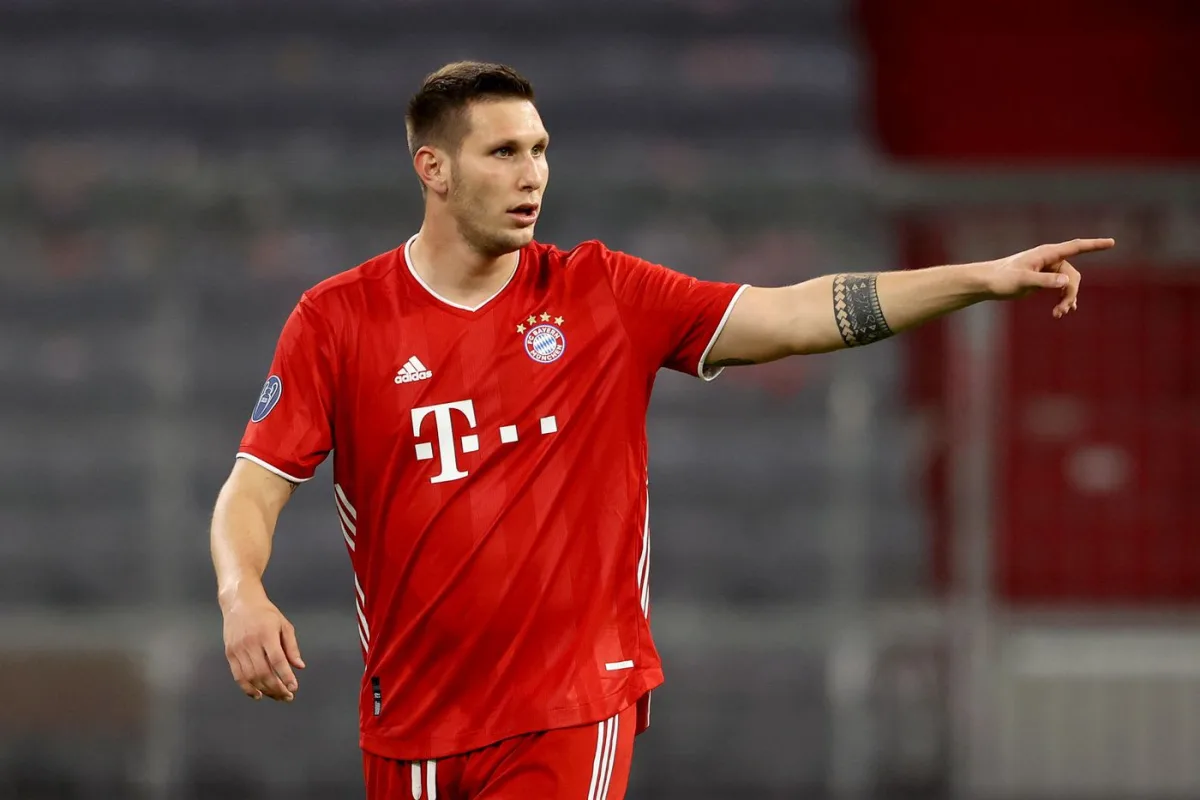 Bayern Munich seem to be ahead of their rivals across the continent and in pole position when it comes to the race to sign RB Leipzig defender Dayot Upamecano.
On Saturday the club's sporting director Hasan Salihamidzic confirmed that the defender's agents had been at Bayern's offices to begin negotiations over a potential move in the summer.
At first glance, Upamecano's move to Bayern seems like a pretty simple situation. The Bundesliga giants are set to lose David Alaba in the summer and as such they need to sign a top-class replacement as soon as possible.
However, the arrival of the French international may still disrupt a number of plans in Munich and could potentially lead to some defenders joining Alaba in leaving the club this summer.
One player in particular is towering, central defender Niklas Sule. Who, not so long ago, was signed under very similar circumstances to how Upamecano has now been heralded as Bayern's next, great defender.
The defender joined Bayern in July 2017 in a deal worth around £18 million and while Sule has at times been a vital member of the Bavarian defence – particularly in the 2018/19 season – an unfortunate cruciate ligament rupture ruled him out for most of last season's historic treble-winning campaign.
Since then the 25-year-old talent has struggled to nail down a regular spot in Hansi Flick's side. So far this season he's managed just four starts in the Bundesliga in his favoured centre back role, often finding himself being used as a late substitute or as a back-up right-back.
Which brings us back to the seemingly inevitable arrival of Upamecano. Although the Frenchman may be a like-for-like replacement for Alaba, his signing will reinforce the impression that Sule is now little more than a back-up, along with £72 million signing Lucas Hernandez and young prospect Tanguy Nianzou. Add an extension to Jerome Boateng's contract to the mix and it seems as though Sule may be struggling to get near his coveted central defensive spot anytime soon.
Where could Sule go in the summer?
Prior to his move to Bayern, Sule was strongly linked with moves to Manchester United and Chelsea and it's there that the young defender may yet find further interest in his talents.
Both clubs have been heavily linked with offers for Upamecano and should they fail in convincing the Frenchman to move to England, an offer for Sule may then make more sense. Especially if the player is by then looking for a move elsewhere.
On top of that, Sule has previously spoken about his interest in the Premier League and why the English top-flight would interest him.
"It was a thought to go to the Premier League [in 2017]. This is one of the leagues in which I really want to play," the defender told Goal in 2019.
"At the time, however, I saw the change to Munich as the best step. And, as you can see, I am very happy at Bayern. Not only because I got my way, but also because the fans and all the staff are great."
Whether Sule now feels as though his dream of being a starter for Bayern starter is beginning to fade remains to be seen. But his future at the club may become even clearer once Upamecano make the move to Munich this summer.