Man United transfer target Haaland places top four demands on Dortmund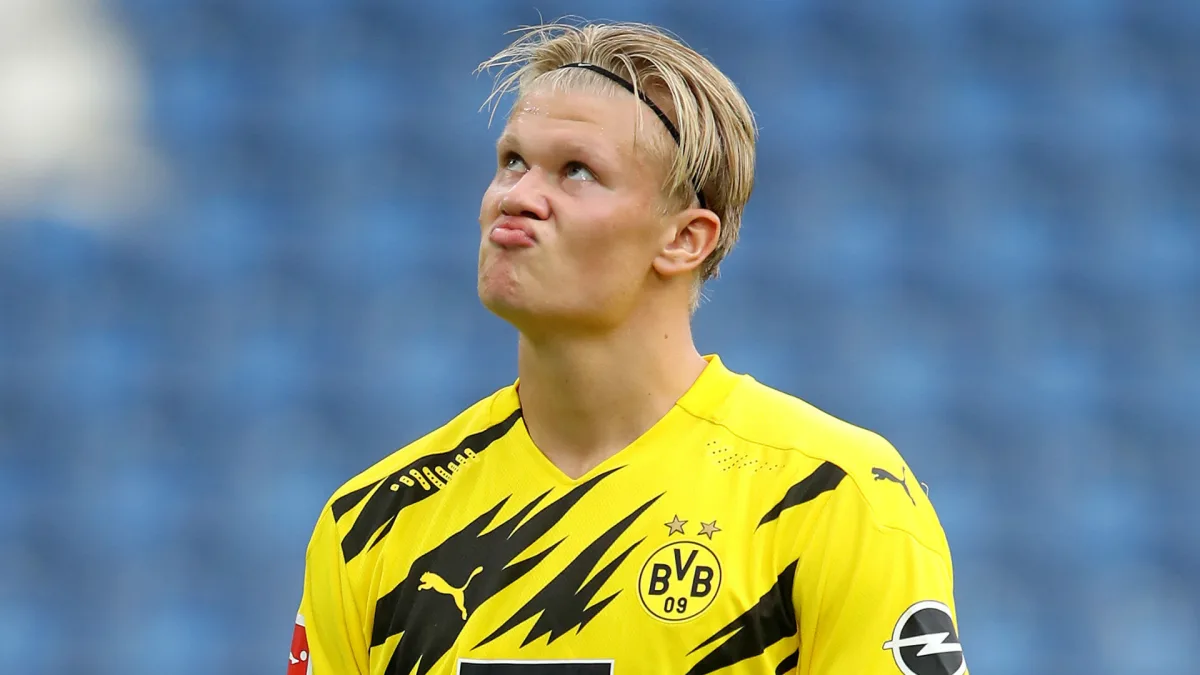 Manchester United and Chelsea transfer target Erling Haaland has put Borussia Dortmund on alert by reaffirming his intention of playing in the Champions League next season.
Dortmund once again dropped points in the Bundesliga this weekend, drawing 2-2 with Hoffenheim on Saturday afternoon.
The result now means that interim head coach Edin Terzic has won just four of his opening 10 Bundesliga matches, as Dortmund now sit six points off fourth place and a qualification place for next season's Champions League.
Concerns about Dortmund's ability to reach the premier continental competition next season have raised doubts over the club's ability to hold on to a number of key players during the summer transfer window.
Reports in Germany have suggested that the German club are relying on income from next season's Champions League to offset financial losses made during the COVID pandemic to ensure the club aren't forced into selling key players like Jadon Sancho and Haaland.
And, to make matters worse, it seems as though Haaland has set some very strict requirements for next season's goals based on his own expectations as one of Europe's most exciting players.
"For me it is something very special that I get to play in the Champions League. I have the expectation of myself that we qualify every year," Haaland told Sky Germany after Saturday's defeat.
"We are on the road to recovery. I am 100 percent convinced that we will see that this season."
Despite concerns from elsewhere that the Norwegian star could leave the club if their form doesn't improve quickly, Haaland seemed far more relaxed about the issue at hand having admitted that he's already been in situations like this before and wasn't concerned about turning things around.
"We just have to try to stick to the match plan. We get this plan because the coach believes that with this plan we can win against the team we are playing," he added.
"I've been in these situations before. I try not to think about it too much. It's difficult when we lose again and you feel everything is going against you.
"Then it's trying to turn everything around and bring new positive energy into the team as quickly as possible."