What if Pedri had signed for Bayern Munich instead of Barcelona?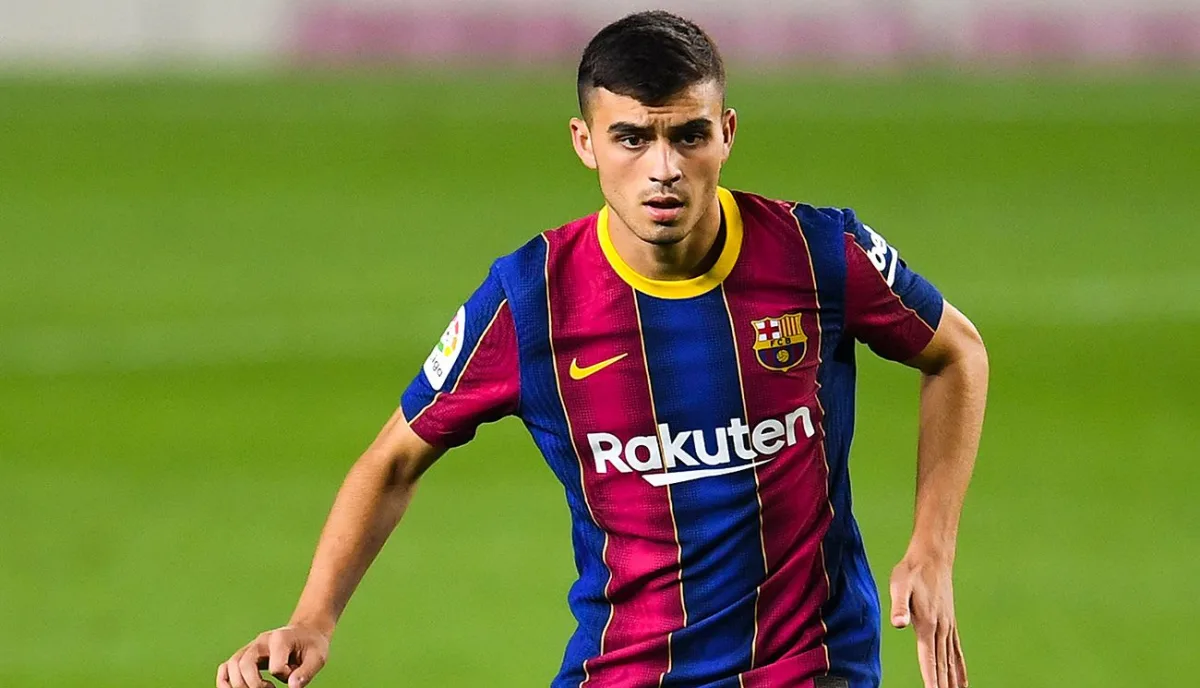 One of the rare bright signs of progress at Barcelona this season has been the emergence of young talent Pedri at the Camp Nou.
Signed from Las Palmas in September 2019, the 18-year-old forward has played a bigger and bigger role in Ronald Koeman's stuttering Barcelona side, with three goals and two assists to his name this season.
While no young player appreciates the comparison, the way Pedri drifts by players with hunched shoulders and a slight frame undoubtedly brings back memories of Lionel Messi's start at the Catalan club.
However, Pedri's straight and narrow path to the Barcelona first team wasn't always so assured. Before Barcelona could even sign the young player up to a five-year plan, it seems as though Bayern Munich were desperate to bring him to Germany.
READ MORE:
According to a report in Mundo Deportivo, Bayern sporting director Hasan Salihamidzic was well down the path of scouting and green-lighting a move for Pedri when he was still at Las Palmas, only to be beaten to the punch by Barcelona.
However, even after the young player signed a long-term deal with the Catalan giants, the Spanish newspaper understands that Bayern were still desperate to bring him to Munich.
Following Bayern's 8-2 demolition of Barcelona in last season's Champions League, the Bundesliga side reportedly tried to convince Pedri that his new club were in disarray and had no intention of using him in their first team. However, that still couldn't convince the young star to give up on Barcelona.
But what if Pedri had made the move to Bayern in 2019 or even one year later, after deciding Barcelona wasn't the club for him? Where would he be now and would he be just as effective at the Bundesliga side?
Where would Pedri have fitted in at Bayern?
The only way Bayern could have convinced Pedri to make the move to Germany would have been if they promised regular game time to the young starlet. And looking back on their 2019/20 campaign it's reasonable to assume that they meant it when they made that promise.
Bayern rarely have too many issues with starting young players when they're good enough. Last season Alphonso Davies was the club's seventh most used featured player, with 3,421 minutes of football despite being just 18 years of age. Similarly, 19-year-old midfielder Michael Cuisance and 18-year-old striker Joshua Zirkzee also featured.
In this season's squad the most notable young talent to come through has been 17-year-old attacking midfielder Jamal Musiala, who has already bagged 530 minutes as one of Hansi Flick's most used substitutes and a rare starter in Bayern's midfield. So there's little doubt that if Pedri had shown his worth at Bayern's training ground then he would have been fast-tracked into the first team.
Indeed, Musiala is perhaps the perfect example of where Pedri could have fitted into Flick's side. As a central attacking midfielder like the Spaniard, Musiala has undoubtedly stepped up to Bayern's first team and filled a gap in the squad as a player with the technical and physical talent to either score or create goals on the edge of the opponent's box.
Had Pedri signed for Bayern in 2019 or last year, there's little doubt that the Spaniard would have been the exciting young player that was now exciting Flick and his coaching team whenever he was brought on in the second half or filling in for the likes of Joshua Kimmich and Leon Goretzka when injured.