Haaland: Could Chelsea tempt the Dortmund striker to England?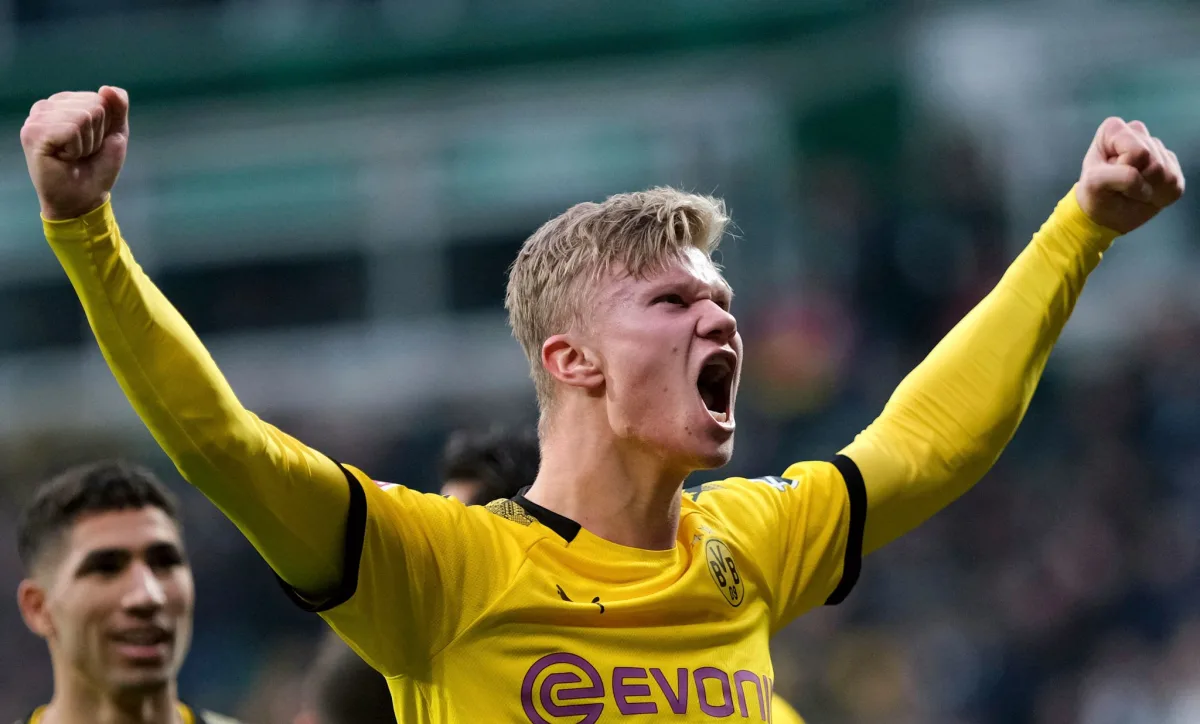 Borussia Dortmund striker Erling Haaland could be on his way to England this summer, with a move to Chelsea being heavily suggested by the rumour mill.
According to the Athletic, the Stamford Bridge side would be willing to break their club record to sign the Norwegian goalscorer this summer.
Haaland reportedly has a clause in his contract which would allow him to leave the Bundesliga giants in 2022 for £66 million.
However, Chelsea believe they can take advantage of dipping revenues across the board and swoop in for the player this summer while their rivals are still trying to recover from COVID's impact on the sport.
But would Dortmund be willing to sell their key player this summer, despite the financial hit they and other clubs have had to face due to the pandemic?
Dortmund not so keen on selling star striker
According to the Athletic, Chelsea would be willing to pay more than they did for Bayer Leverkusen forward Kai Havertz in 2020. What that means is probably a figure higher than the £80 million deal the Stamford Bridge side will end up paying for the German international.
However, even that may not be enough to convince Dortmund that they're getting a fair price for their young goal scorer.
Although the going rate for European wonderkids may have hit a bump in the road due to COVID's impact on football's finances, Dortmund would probably still expect to sell Haaland for a record fee.
That would then mean Chelsea would have to match the €105 million plus a reported €40 million add-ons Barcelona paid for Ousmane Dembele in 2017 – which is considerably more than the figures currently being quoted.
Do Chelsea really need Haaland?
There are also some questions over Chelsea's real need for Haaland's talents in the first place.
While just about any club in Europe would benefit from having the Norwegian international within their ranks, Frank Lampard's side are already pretty well stocked up front.
There's no doubt that the London club would have to find a replacement for Olivier Giroud, when he leaves at the end of his contract this summer. However, it would seem a tad extreme to then break the bank to bring in Haaland for that reason along.
The Premier League side spent £200 million last summer on predominantly attacking players like Timo Werner, Havertz and Hakim Ziyech. Add Tammy Abraham to that group of players and there's really no need for Chelsea to spend their entire budget on another striker.