Dortmund will ask Haaland to drop release clause ahead of January transfer window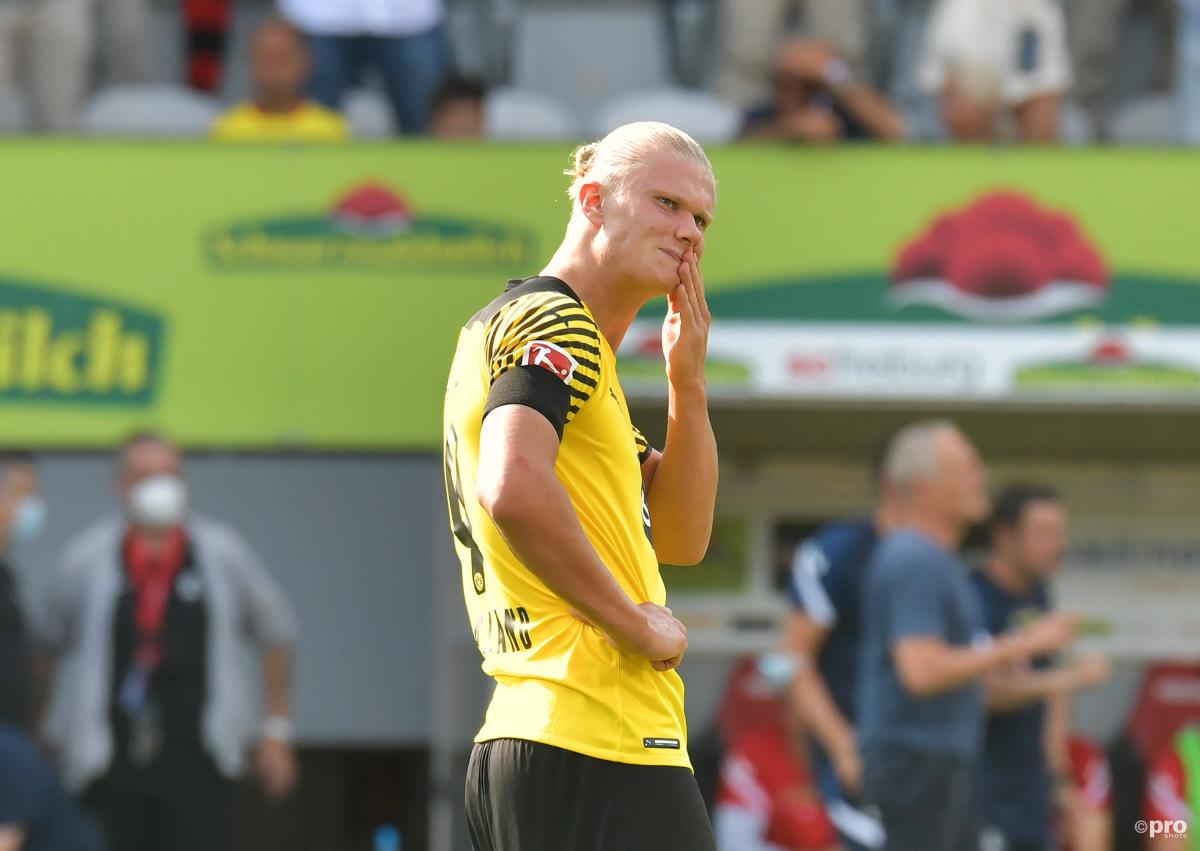 Borussia Dortmund CEO Hans-Joachim Watzke has confirmed that the club will seek assurances over Erling Haaland's future at the Bundesliga side ahead of the January transfer window.
The Norway international has been on an unstoppable run of form since he made the move to Germany in January 2020 and has to date scored a remarkable 74 goals in 72 games for Dortmund.
As such, a number of Europe's biggest clubs are desperate to sign the Bundesliga star and believe they may have a chance to do exactly that at the end of the season.
Despite having a contract until 2024, Haaland's contract includes a minimum-fee release clause that would allow the player to leave for a fee reported to be between €75-100 million. Which is far less than the player's true value.
However, ahead of Dormtund's Champions League clash with Besiktas on Tuesday, Watzke confirmed that the club would sit down with Haaland's representatives and see if the player would consider dropping the release clause from his contract.
"We will see that at some point. We'll have a talk in the next few weeks," Watzke said on Amazon Prime.
"We don't have that in our hands alone. We are a bit dependent on signals coming from him and his advisor.
"We have no pressure to negotiate because we don't necessarily have to extend the contract. The question is: will he or won't he pull the clause? But we will be anxious not to find out until March or April."
Why would Haaland drop the clause?
While it may seem logical for Haaland to keep his clause and move to a bigger club in the summer, there are some reasons behind Dortmund's hopes of it being dropped.
For example, Haaland and his representatives may wish to keep the player at Dortmund for a further season so he can continue developing and accruing value at the Bundesliga side.
Then, in the following summer, the Norway international will be able to move for a far larger fee. Which would, in turn, mean a larger fee for the player and his agent.