Man United may have the last laugh in the Sancho transfer saga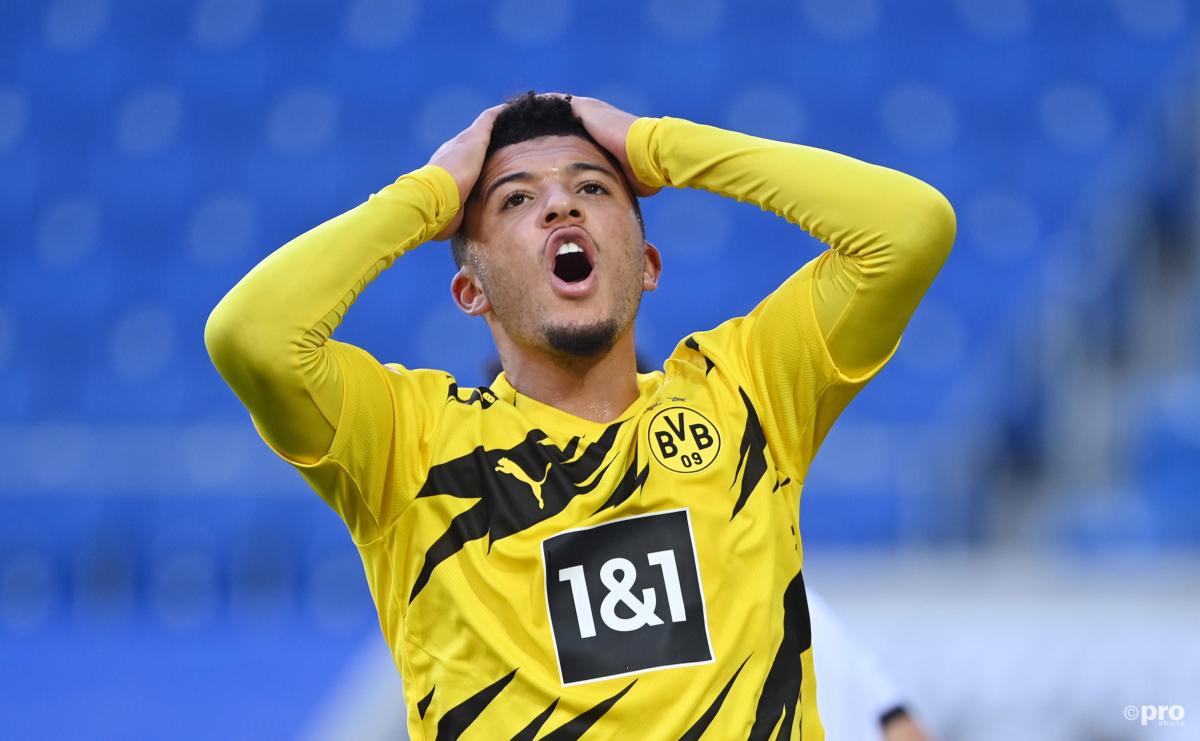 Manchester United's pursuit of Borussia Dortmund forward Jadon Sancho has rumbled on for some time now but the Premier League giants may eventually get their man on their own terms.
The 20-year-old talent was heavily linked with a move to Old Trafford during the summer transfer window but a deal was never struck in time.
This was primarily down to Dortmund reportedly setting an asking price of £108 million for the player, as well as a deadline for United to make the offer by.
Not only did United miss the deadline in early August but they also reportedly offered the required sum, but did so in instalments rather than the money up front. As such, no deal was struck for Sancho's signature. 
However, there are some reasons as to why the Premier League side may be able to get their man in 2021 for a considerably cheaper price.
READ MORE:
| | |
| --- | --- |
| Competition | Goals |
| Bundesliga | 0 |
| German Cup | 1 |
| Champions League | 2 |
(2020/21 season stats)
Sancho's poor run of form in 2020
The most obvious of these is the simple fact that Sancho hasn't looked like the same match-winning talent that he once was for Dortmund.
Not only has Sancho failed to score in the Bundesliga at all this season, but he's now gone over six months without scoring a league goal for the club.
Sure, the England international has picked up the odd goal in cup competitions and the Champions League, but his form hasn't been anywhere near the exemplary standard he set last season.
As such, his stock has undoubtedly taken a bit of a tumble. And if this poor form continues for the remainder of the season there's no way Dortmund could demand £108m for Sancho next summer. 
The market may see a recession in 2021
While transfer fees are predominantly decided by a number of very direct factors like the player's performances, the length of his contract and the financial stability of the buying and selling clubs, it can also come down to the going rate for top players at that point in time.
As good or as bad as Sancho has been for Dortmund, his value is unquestionably tied to the price of similarly talented players around European football. And that number may be about to drop in 2021. 
Due to the COVID pandemic limiting or outright banning spectators in the grounds of Europe's biggest stadiums, the continent's super clubs have all had to tighten their belts respectively.
Just about every club in Europe has had to put in place wage reduction policies and cut back on paying transfer fees entirely, and that will likely have a drastic consequence on how much money the biggest clubs can offer for star players. 
Regardless of how much money United have in their transfer budget come the end of the season, they may find themselves in something of a buyer's market due to the financial constraints on clubs and their inability to offer the prices that were once common in 2019.
As such, Sancho's value – like Kylian Mbappe's, Erling Haaland's or even Lionel Messi's – could take a notable hit. Which may then mean United can get their man for much less money.