Why Erling Haaland was right to pick Borussia Dortmund over RB Leipzig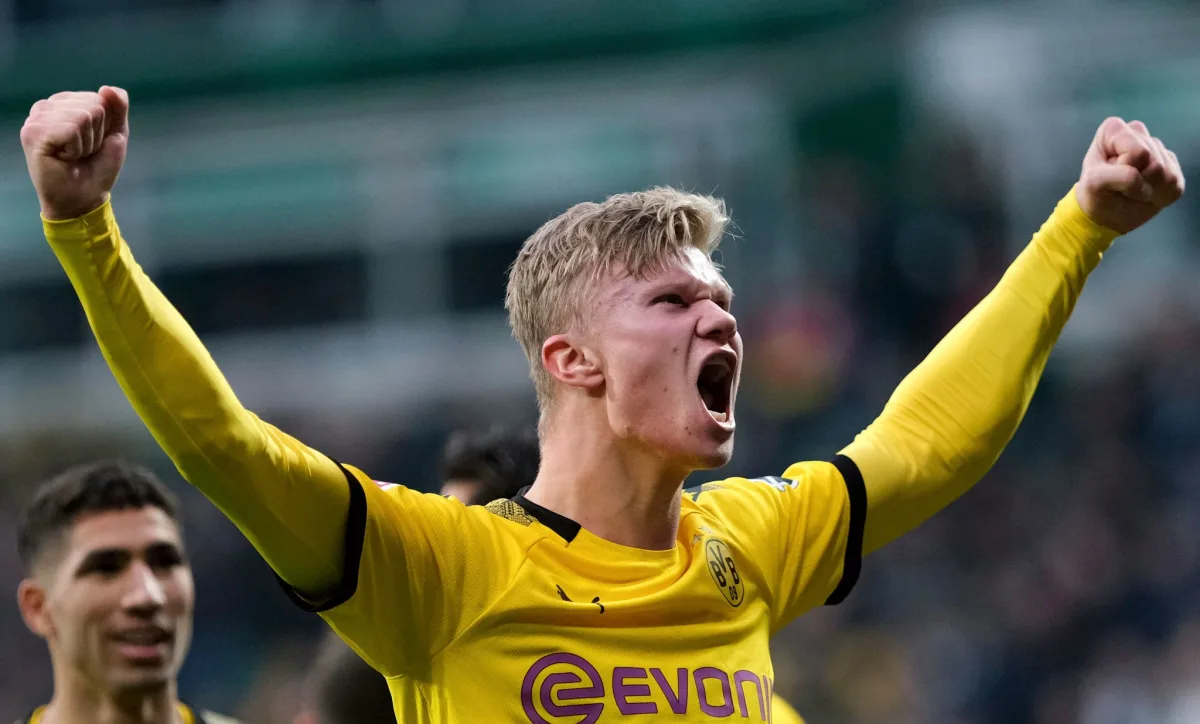 Borussia Dortmund and Erling Haaland seem like a match made in heaven. With 33 goals in his first 31 games for the Bundesliga side, the 20-year-old striker has been nothing short of a revelation in German football over the last 11 months.
In hindsight, it seems as though Dortmund pulled off one of the signings of the decade just a few months into it. And considering the fee to bring Haaland to the Westfalenstadion stood at just under £20 million, many football fans would be forgiven for wondering why every club in Europe wasn't chasing the Norwegian striker this time last year. 
If you can cast your mind back 12 months you may remember that most of Europe's top clubs were doing exactly that. Along with Dortmund, Haaland was courting interest and regular reports from the likes of Juventus and Manchester United. Yet it was one club in particular that came exceptionally close to signing the striker and somehow allowed the exceptional talent to slip through their fingers.
READ MORE:
As an RB Salzburg player, Haaland was well within the grasp of Bundesliga side RB Leipzig, since both clubs are owned by the same parent company and routinely swap and trade players. And while some of Europe's top clubs were desperately fighting among themselves to be the first to get Haaland to sign on the dotted line for them, the Bundeslga side were already in discussions with the Norwegian striker about moving to Leipzig.
Why Haaland picked Dortmund over RB Leipzig
Having previously signed Georg Teigl, Marcel Sabitzer, Yordy Reyna and Stefan Ilsanker from the Austrian side, paying a nominal fee to bring Haaland to Leipzig should have been a simple task for Ralf Rangnick, RB Leipzig's director of football at the time, yet when asked about Haaland's decision to move to pick Dortmund instead, Rangnick admits his club may have overlooked just how good the striker was about to become.
"From everything I know about him and his father, the main reason he moved there was that Dortmund could guarantee him a regular place," Rangnick told German media earlier this year. "It was a great shame that he is the first player that RB Leipzig, since reaching the Bundesliga, have missed out on from Salzburg."
However, to cut Rangnick some slack, when we rewind the clock to the start of the year it's perhaps a little easier to understand where the RB Leipzig boss was coming from. While Haaland would have undoubtedly gone on to be a hit at the Red Bull Arena as he has done at the Westfalenstadion, he may not have hit the ground running quite as quickly in Leipzig as he has in Dortmund.
For a start, Leipzig already had their very own exciting, young talent firing in goals for fun in the form of Timo Werner. And while Werner would eventually make his long-awaited move to Chelsea six months down the line, there's little doubt that he would have kept his starting position over Haaland until the day he left. Add to that the talents of Patrik Schick and Yussuf Poulsen and you have a Leipzig side that looked pretty well stocked up front.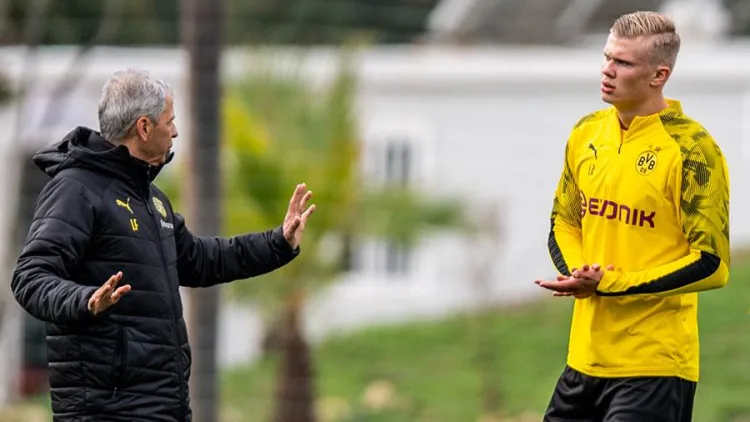 Contrastingly, Dortmund were the complete opposite. Although the club had spent over £100 million in the summer of 2019 on renovating their squad, Lucien Favre spent the first half of the 2019/20 season with only one traditional striker in Paco Alcacer, who had joined the Bundesliga side from Barcelona for around £18 million.
To make matters worse, Alcacer was also exceptionally injury-prone in the six-month spell that Dortmund needed him most. In the 17 Bundesliga games Dortmund played in the first half of the season, Alcacer started just six and was either injured or unused on the bench in another six. When it came to the January transfer window the German side were determined to sign another striker. And along came Haaland.
Another notable factor in Haaland joining Dortmund and hitting the ground running was having Favre as his Dortmund manager. The former Borussia Moenchengladbach and Nice manager has a proven record in not only introducing young players to his senior squads but also has a real knack for helping them deal with the demands of first team football remarkably quickly.
It was when Favre's necessity for a striker was combined with his talents for managing young players that Haaland found himself very quickly in the thick of it at Dortmund, where he may have spent the first six months sitting on the bench at RB Leipzig.
The Norwegian's first game for Dortmund wasn't a comfortable cup tie against a lower-league opponent but rather a hard-fought Bundesliga clash against Augsburg, where Haaland was flung on in the 56th minute in the hope of overturning a 3-1 deficit. Of course, the towering striker did exactly that with a hat-trick of goals in the space of 20 minutes, but the point is that he was flung in the deep end from day one. Which is undoubtedly exactly what the ambitious, young player wanted. And why he picked Dortmund over RB Leipzig.
Haaland's impact on future Bundesliga title races
While these events all took place almost an entire year ago, Haaland's decision to pick Dortmund over their league rivals in that transfer window could end up having a huge impact on future Bundesliga title races.
Haaland has already scored 10 goals in seven Bundesliga games for Dortmund this season, along with two goals in two clashes with Bayern Munich to date. And while the Bavarian giants still won both clashes and remain top of the league table, there's little doubt that Hansi Flick's side are simply incapable of containing or neutralising Haaland when they come up against him on the pitch.
Unlike the rest of Dortmund's star-studded side, it seems as though Haaland has the ability to consistently win games almost single-handedly. And while he hasn't done it just yet against Bayern, he is helping Favre's side win dull, monotonous league clashes that could have easily seen them drop points last season.
Dortmund have unquestionably levelled up and look far closer to challenging for Bundesliga titles with Haaland's remarkable talent spearheading the way. And at 20 years of age the young striker is only going to get better and get his side closer to wrestling silverware away from Munich.