Five midfielders who could replace Pogba at Man Utd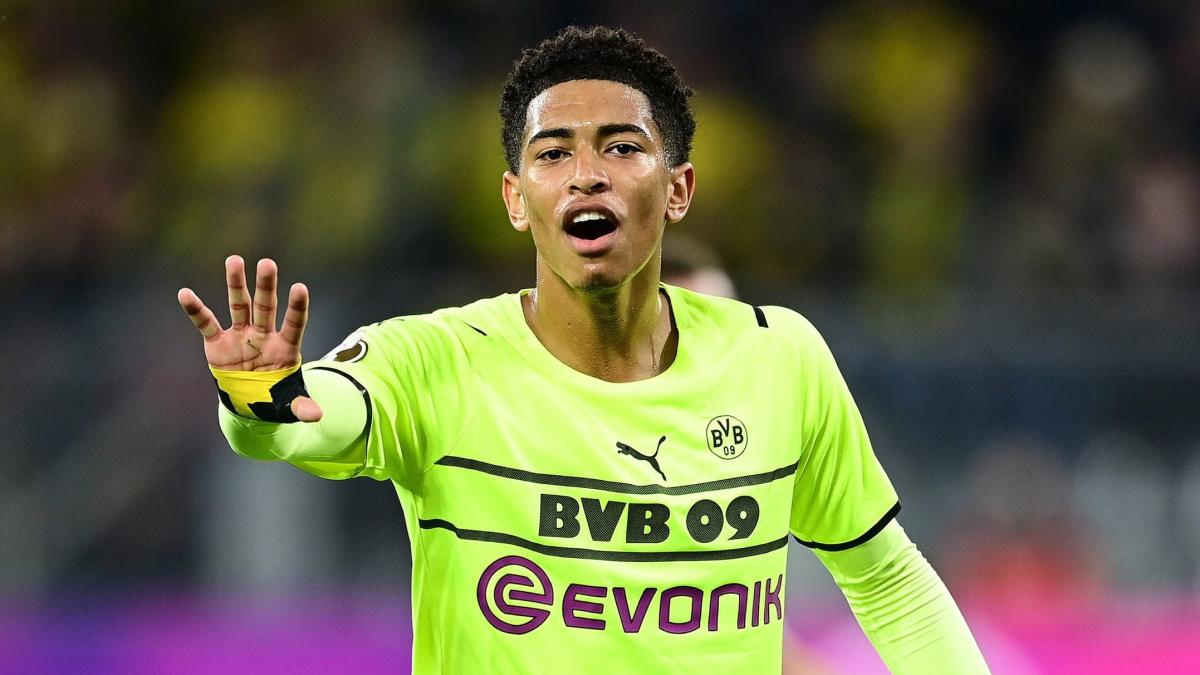 Paul Pogba will leave Manchester United at the end of his contract in June, the Old Trafford club has confirmed.
It is the first major decision that Erik ten Hag has had to take since becoming manager of the club, with the former Ajax boss now in charge of transfer policy.
READ MORE: The world's most valuable footballers revealed
Allowing Pogba to depart, though, was something of a no-brainer given his huge wage demands, regular injuries and questionable attitude.
Indeed, his six years back at Man Utd have been inconsistent and underwhelming at best, providing little return on the world-record €105 million fee that the Red Devils once splashed out on him.
Instead, he looks destined to move back to Juventus, who are favourites to beat off competition from PSG to sign the midfield, with FootballTransfers understanding that he wants to move back to Turin.
But who will replace Pogba at Man Utd? FootballTransfers looks at five possibilities.
Frenkie de Jong (Barcelona)
Frenkie de Jong emerged as one of the most exciting young midfielders in the world under incoming Man Utd manager Ten Hag whilst together at Ajax, and played a big role in Ajax's run to the semi-finals of the 2019 Champions League.
However, he has struggled to push on during his three years at Barcelona and has not become the world-class player everyone expected him to become.
As a result, Barcelona do not consider him indispensable anymore and would consider selling him for the right offer.
It has been widely reported in recent days that Man Utd are in advancing talks to bring De Jong to Old Trafford. Just how advanced, we will soon find out.
Declan Rice (West Ham)
No player in English football has received as many plaudits over the past year or so than West Ham star Declan Rice.
The England international is now considered one of the best midfielders in the Premier League following a vast improvement in his performances.
A combative and tactically-intelligent holding midfielder, he is exactly the type of player Man Utd have been missing for years.
Man Utd and Chelsea had been in a head-to-head battle for his services but, with the Blues currently unable to buy players for political reasons, the Old Trafford club now have a free run at Rice.
The biggest stumbling block will be West Ham's desire to keep him – as well as the transfer fee - as the Hammers value Rice between £100m and £150m.
Rice is unwilling to extend at West Ham, though, and recently rejected an eight-year contract extension offer from West Ham.
Jude Bellingham (Borussia Dortmund)
It's incredible to think that Jude Bellingham is still only 18. He has already tallied up well over 100 career appearances and 12 England caps.
According to FootballTransfers, he is the most valuable teenager in the world and he seems destined for a great career.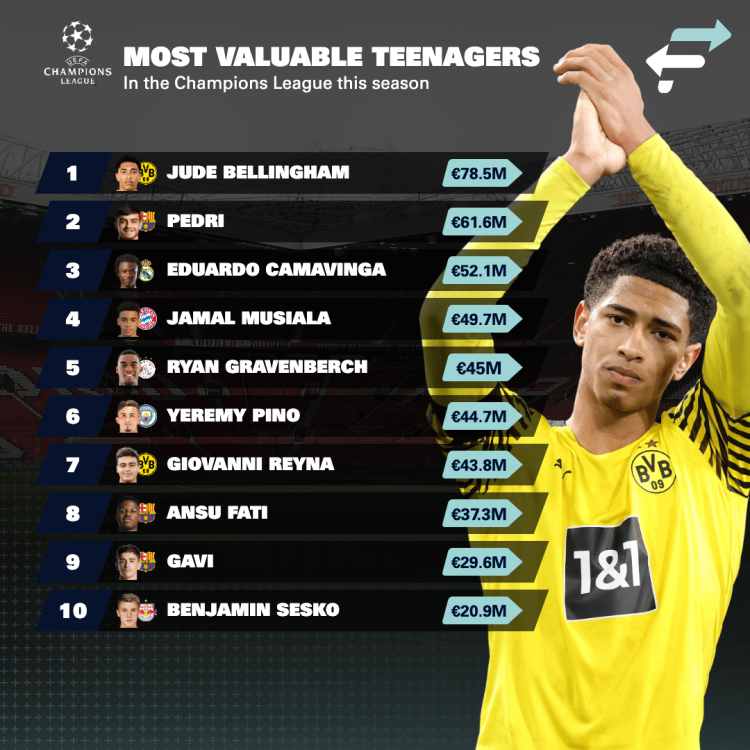 The Borussia Dortmund star is ideal for Man Utd because he can virtually occupy any midfield role or function in the team, whether it is as a box-to-box midfielder, a holding midfielder or as a side central midfielder.
Man Utd are one of a host of Premier League giants who want Bellingham, including Man City and Liverpool.
His price tag will be above £100m, but Dortmund are determined to keep him after losing Erling Haaland this summer. He will likely stay for another year.
Aurelien Tchouameni (Monaco)
We are in an era of special young, physical central midfielders and Monaco star Aurelien Tchouameni is just another to add to the list.
Now in his third season at Monaco, this summer will be the time that Tchouameni likely moves on to a bigger league and big team.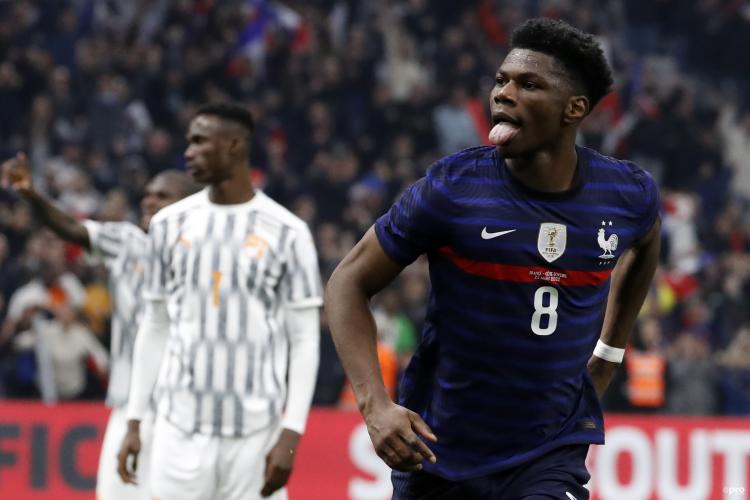 Man Utd are again among the big clubs in Europe – including Real Madrid and PSG – in the race for his signature and it is one that Los Blancos appear to have won.
Tchouameni fits the bill tactically as he is capable of playing as a holding midfielder as well as a normal central midfielder.
Sergej Milinkovic-Savic (Lazio)
Every single summer Sergej Milinkovic-Savic gets linked to a transfer to a major European club and every summer he ends up staying at Lazio.
Now 27, you would think that Milinkovic-Savic will surely finally make the move to one of Europe's finest before he passes the peak of his career.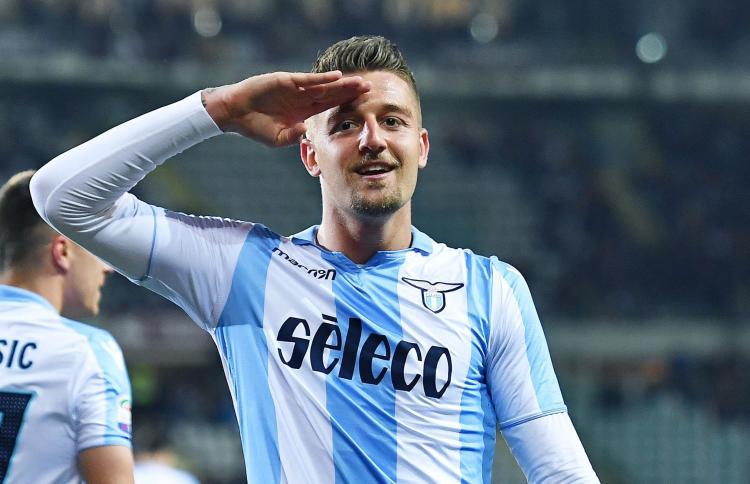 No club has been linked more to the giant Serbian than Man Utd over recent seasons and they are again leading the chase for him.
Milinkovic-Savic is similar in style as Pogba and thus would be the ideal replacement for the Frenchman.
The biggest problem is Lazio president Claudio Lotito, who is notorious for making unrealistic demands when it comes to transfer fees. Lotito recently insisted that he won't sell Milinkovic-Savic this summer, and that he has rejected offers of €140m.