Ronaldo & top 10 international scorers of all time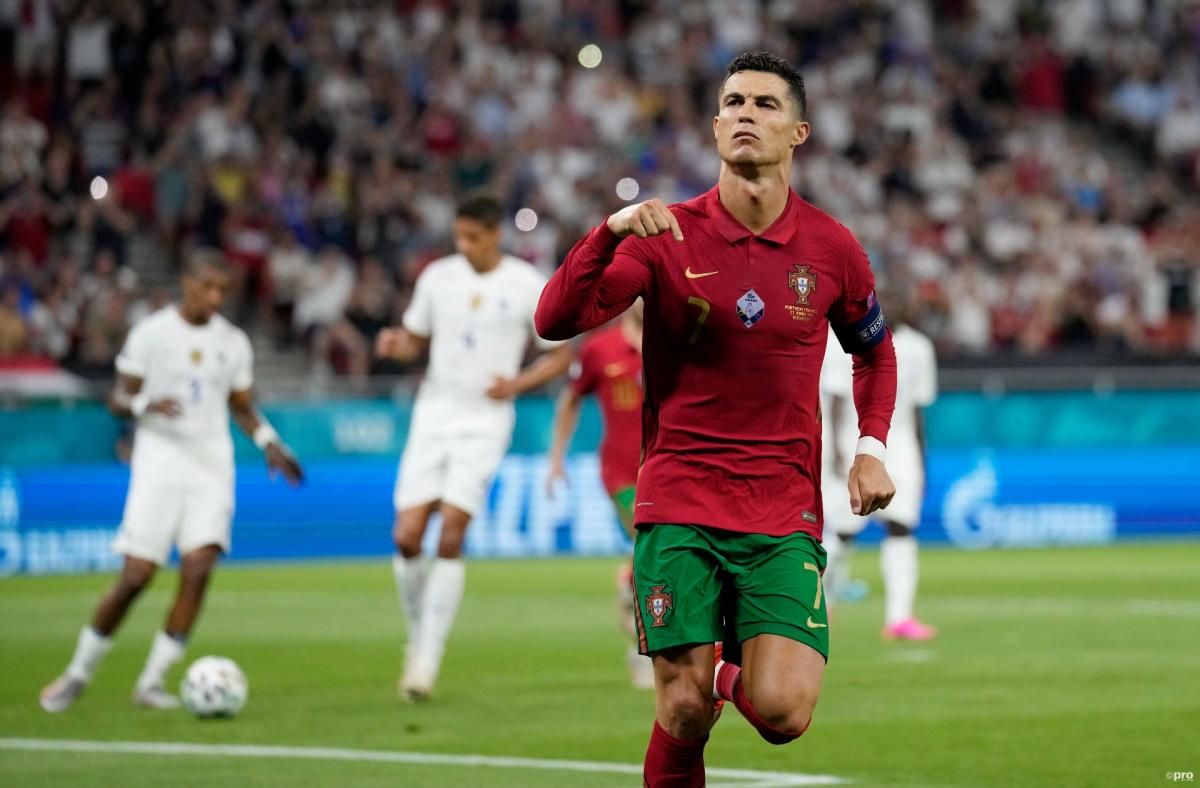 Cristiano Ronaldo is the highest international scorer in history, having found the back of the net 111 times in 180 games since his debut in 2003.
Ronaldo broke the record on September 1, 2021 when he leapt highest to head home an 88th minute equaliser against Ireland in World Cup 2022 qualification. He then added a second headed goal deep into injury time to win the match 2-1 for Portugal.
He overtook the record previously held by Iran legend Ali Daei, who scored 109 times in 149 appearances between 1993 and 2006.
International football's record scorers are a mix of some of the most illustrious players in the history of the sport along with others who have been at the lower reaches of the international game.
Who has scored the most international goals in history?
1. Cristiano Ronaldo (Portugal): 111 goals in 180 caps.
2. Ali Daei (Iran): 109 goals in 149 caps.
3. Mokhtar Dahari (Malaysia): 89 goals in 142 caps.
4. Ferenc Puskas (Hungary): 84 goals in 85 caps.
5. Godfrey Chitalu (Zambia): 79 goals in 111 caps.
6. Hussein Saeed (Iraq): 78 goals in 137 caps.
7. Pele (Brazil): 77 goals in 92 caps.
=8. Ali Mabkhout (U.A.E): 76 goals in 92 caps.
=8. Lionel Messi (Argentina): 76 goals in 151 caps.
=10. Kunishige Kamamoto (Japan): 75 goals in 76 caps.
=10. Bashar Abdullah (Kuwait): 75 goals in 134 caps.
Illustrating this is the presence of Malaysia's Mokhtar Dahari, Iraq's Hussein Saeed, UAE's Ali Mabkhout and Kuwait's Bashar Abdullah in the top 10.
More familiar names, however, such as Hungary great Ferenc Puskas and Pele also make the list.
Both had better goals-per-match ratios than Ronaldo and had long, successful international careers but played in an era in which the volume of matches was lower.
Dahari is third on the list with 86 goals – five strikes ahead of Puskas.
Argentina's Lionel Messi, Ronaldo's great rival, currently stands on 76 international goals, and entered the top 10 international scorers in 2021.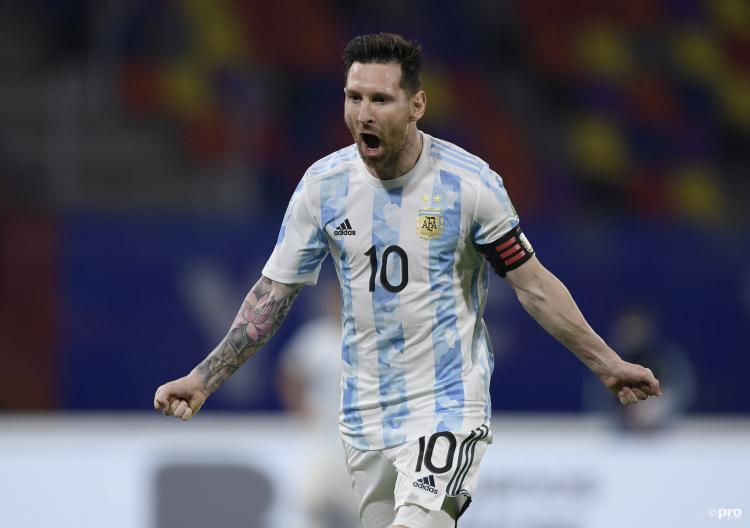 Cristiano Ronaldo international goals
It took Ronaldo eight caps to score for his country, grabbing his debut goal in the 2-1 2004 European Championship loss against Greece. It proved to be one of the rare occasions in which he would find the net but Portugal fell to defeat.
Goals arrived at a steady pace for nearly a decade, yet when he won his 100th cap, he had just 37 international strikes.
June 13th, 2004 - Cristiano Ronaldo scores his first goal for Portugal, as they play Greece in the group stage of EURO 2004.

September 8th, 2020 - Cristiano Ronaldo scores goal number 100 for Portugal, against Sweden in the 2020/2021 UEFA Nations League.

Boy becomes man. pic.twitter.com/eFxLZrVMqh

— Jonas Adnan Giæver (@CheGiaevara) September 8, 2020
His goal ratio has soared since then. He has nine international hat-tricks to his credit. All of these have come after his centenary cap, with the first arriving against Northern Ireland in Belfast during a 2014 World Cup qualifier. Undoubtedly the most notable of these trebles, however, arrived in a 3-3 draw against Spain during the 2018 World Cup finals in Russia.
His incredible longevity was again shown at Euro 2020 when at the age of 36 he finished top-scorer with five goals in four games.