Why Edu is a BIGGER problem than Arteta at Arsenal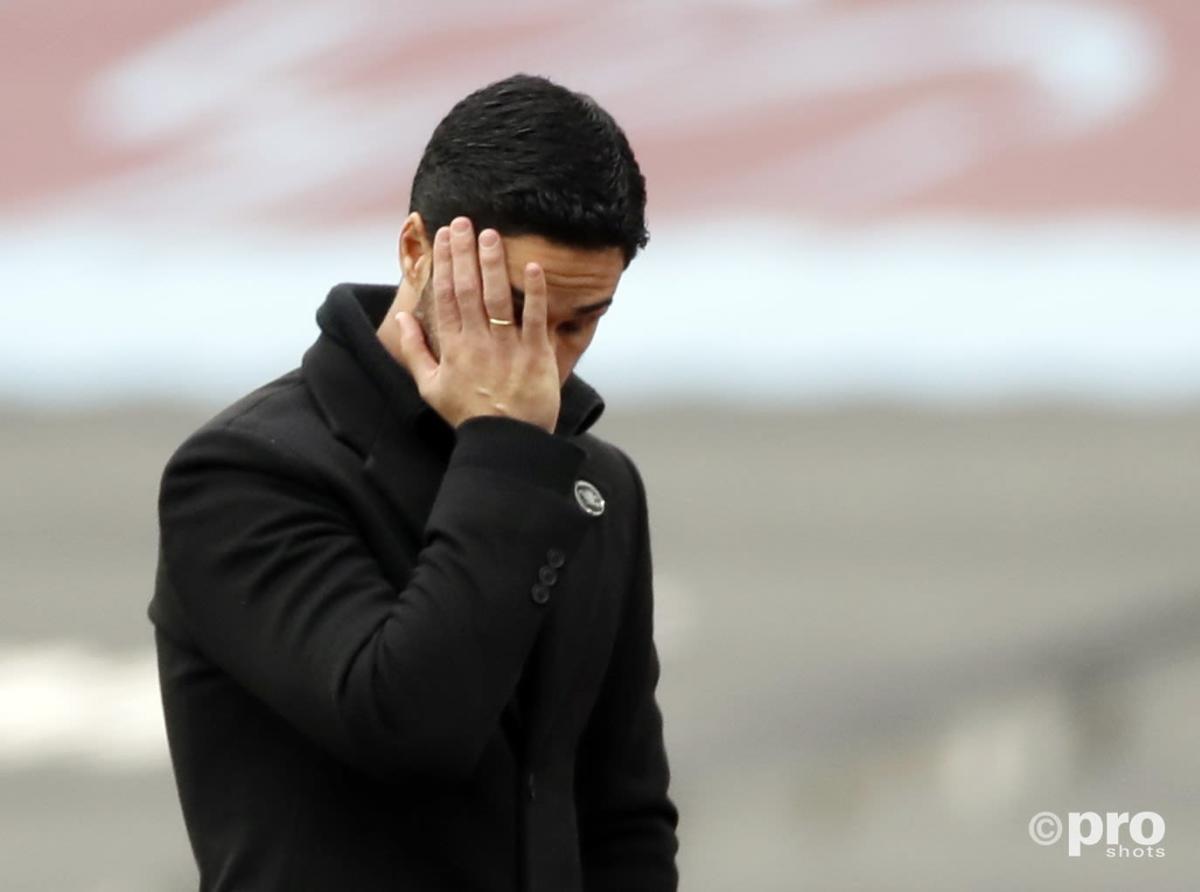 Edu, the man responsible for Arsenal's recruitment, was brought in two years ago to halt the Gunners' post-Arsene Wenger decline.
A former Arsenal player, like manager Mikel Arteta, the Brazilian's knowledge of football from around the world was thought to have been ideal to take the club's transfer dealings to the next level.
However, £300 million worth of signings later, the Gunners are left with their worst squad of the Premier League era.
This has led to Edu's job as technical director being called into question.
The pressure on the 43-year-old coincides with the outrage at Arteta, who has guided the club to two consecutive eighth place finishes.
But while Arteta is failing to get the best out of his squad, who have shown several tactical shortcomings during his tenure, it is fair to say he has an underwhelming group of players at his disposal.
Edu's failings
The imminent departure of Willian has brought much attention to the long and expensive list of Edu's signings.
The ex-Chelsea winger only joined the club last year on a staggering wage of £220,000-a-week, which no other side would come close to meeting, only for him to be let go of this summer after a dismal debut season at The Emirates.
Add to that young centre-back William Saliba, a £27m addition from St Etienne in 2019, who has has yet to feature in a Premier League game, instead impressing in his time on loan in Ligue 1.
Spending £50m on Ben White seemed a better idea than to integrate a player they already own into the first-team squad, somehow.
Fan having a go at Edu yesterday, then Edu's wife gives him the 1 finger salute 🖕😂 pic.twitter.com/MzzcFZNK62

— Luke McMahon (@Lukesagooner) August 23, 2021
That said, the departures are arguably what have disappointed Arsenal fans most in the last two seasons.
In perhaps the worst mistake of the lot, goalkeeper Emiliano Martinez was sold to Aston Villa for just £17m, not long after lifting the FA Cup trophy.
The 28-year-old proceeded to win plaudits for his excellent performances at Villa Park, which also saw him make Argentina's starting lineup for the Copa America final against Brazil - which they won 1-0.
Meanwhile, his replacement Runar Runarsson has now been deemed surplus to requirements and £24m has been spent on Aaron Ramsdale from Sheffield United - a player most would agree isn't as good as Martinez.
All of the above, and plenty more, has led Arsenal legend Paul Merson to heavily criticise the abysmal recruitment of Edu.
"It's worrying at Arsenal. Where are they going?" he said.
"Edu has come in, and the recruitment has been lazy, if I'm being honest. It's been: 'Oh, we'll take Willian on a free… we'll take David Luiz for cheap.
"I remember years ago in football, managers were judged on signings. Sometimes I think Arteta is left behind, and I'm not sure how much of a say he has got in all of this.
"We got spoiled with Arsenal 20 years ago. Those days are gone. 2004 is gone. We're all still living in the past with Arsenal. But look where they are - this is Arsenal, now."