All Barcelona captains will take a pay cut, claims Pique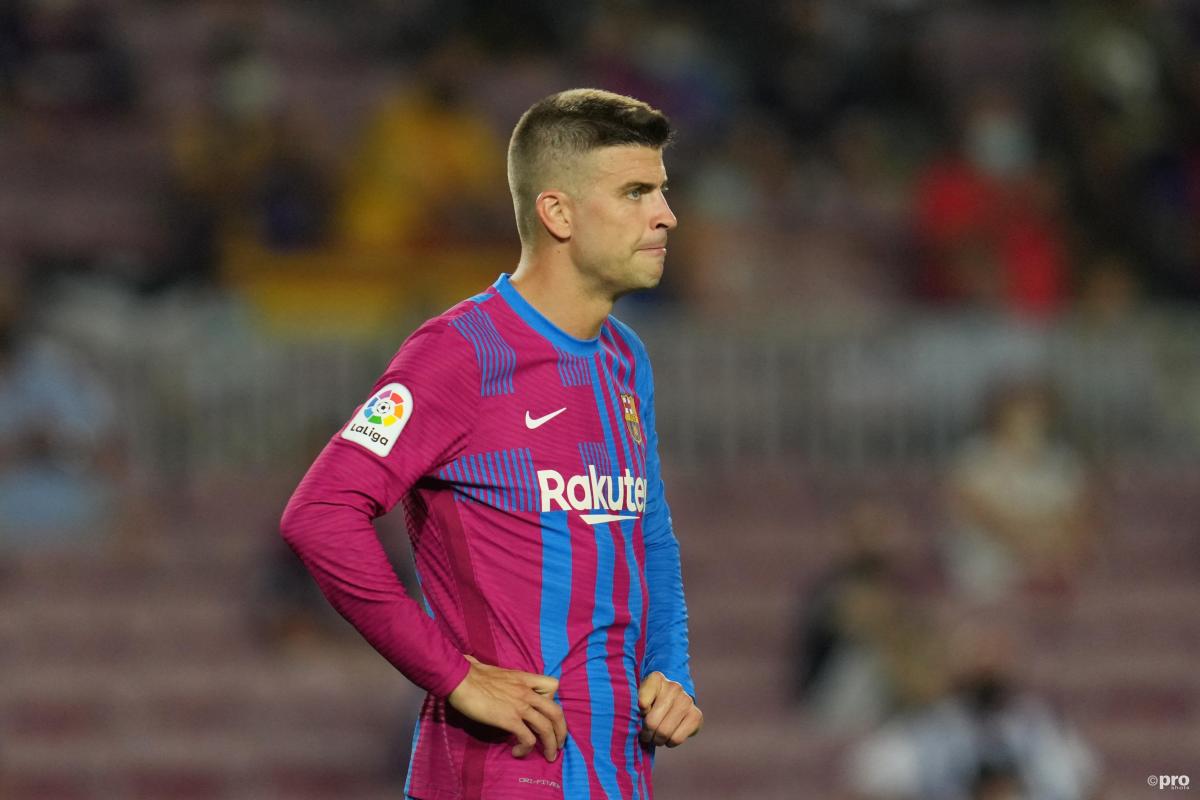 Gerard Pique is the man of the moment at Barcelona, after scoring in their 4-2 victory over Real Sociedad and after accepting what the Catalan club described as a "significant" pay cut, one that allowed new signings Memphis Depay and Eric Garcia to be registered.
Now, Pique has claimed that his fellow captains will also accept wage reductions. Due to LaLiga's economic control limits, Barcelona have spent this summer trying to cut costs in order to officially register their new signings and such wage cuts assist with these efforts.
Sergio Busquets, Sergi Roberto and Jordi Alba are the other three Barcelona captains this season following the departure of Lionel Messi and haven't yet agreed to wage cuts this summer.
Alba has been criticised for this and there were even some whistles when the left-back's name was read out pre-match at the Camp Nou.
However, Pique has called on the supporters to back all the players and pointed out that any reports of Jordi Alba refusing to accept a pay cut are false.
"I want all of the players and all of the fans to be united," Pique told Movistar after Barcelona's win on Sunday.
Piqué: "He nacido y me he criado aquí. He hecho lo que tocaba con la rebaja salarial, hemos estado también en contacto con los otros capitanes y sé que ellos también darán el paso, yo lo hice rápido para las inscripciones. Somos una familia, vamos a una".#LaCasaDelFútbol pic.twitter.com/CayDrCNYQ6

— Fútbol en Movistar+ (@MovistarFutbol) August 15, 2021
"I've been in touch with the other captains and they are all going to accept pay cuts too. [Any suggestion that they wouldn't] is a misunderstanding. Maybe the information some fans had wasn't 100 percent true.
"The reason I went first was a matter of timing, to do it quickly so that we could register certain players. I've been in touch with the other three captains and they've all been willing since the first moment."
Maybe the information some fans had wasn't 100 percent true
- Gerard Pique
What Jordi Alba had to say about his pay cut
Later on Sunday night, Alba spoke to the media himself about the situation as he looked to clarify his position.
"The lies about me are frustrating and I feel for my family having to hear these things," the left-back told the assembled press.
"If there are 10 news stories about me and if 10 of them are negative, then it's normal that people think negatively.
"All the captains have been willing from the start. Pique's reduction was done first, simply due to timing."
It seems, then, that Barcelona's captains will make a sacrifice in the coming days, one which would allow Barcelona to register further players, such as the injured Sergio Aguero.