10 big transfers that could happen in last week of window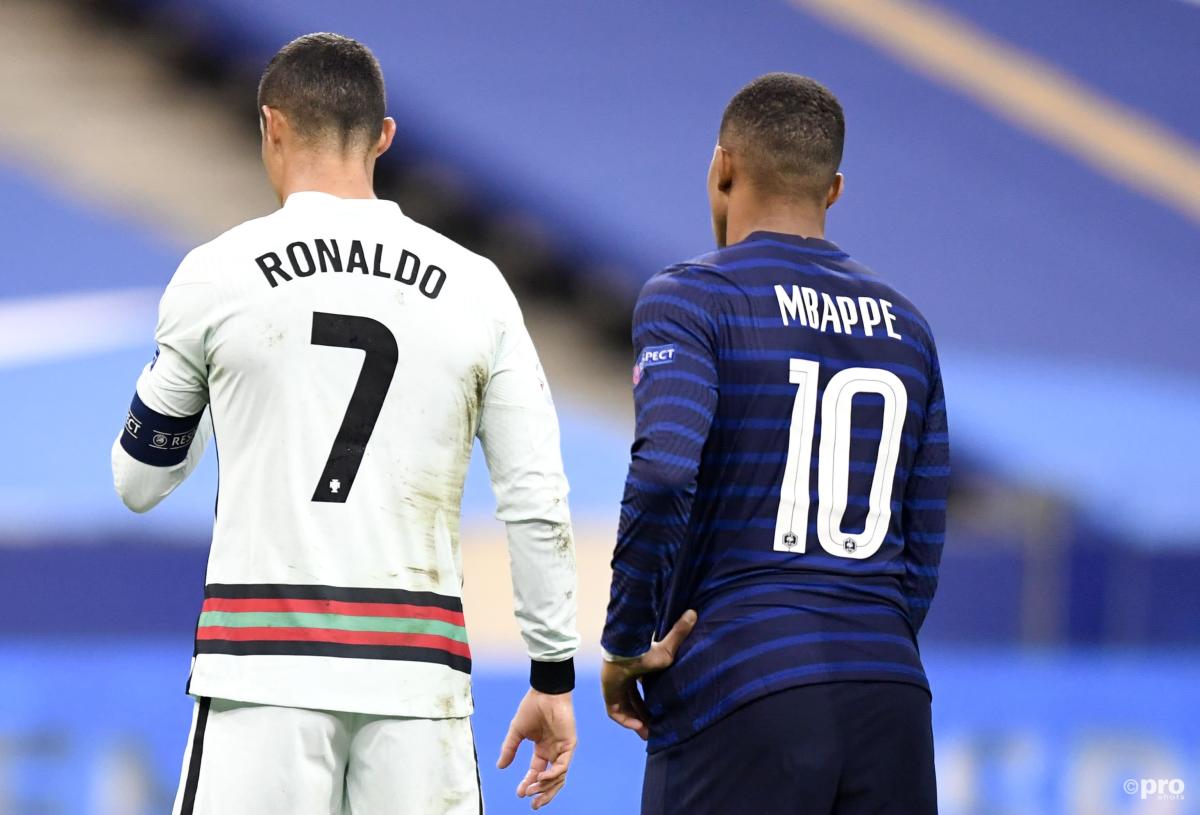 There is just one week left of the summer transfer window but we can still expect some blockbuster deals in the final days and hours of the market.
This summer was supposed to be a quiet one given how so many European clubs were ravaged economically by the Coronavirus pandemic.
But while many clubs in Italy and Spain have had to tighten their belts, PSG and the Premier League have splashed the cash like there is no tomorrow.
We've seen PSG create a dream team by capturing the likes of Lionel Messi, Achraf Hakimi, Gini Wijnaldum, Gigi Donnarumma and Sergio Ramos.
Meanwhile, there have been two transfers in the Premier League that have broken the €100 million barrier in the form of Jack Grealish to Manchester City and Romelu Lukaku back to Chelsea.
So what other big transfers could happen in the last week of the window?
Kylian Mbappe to Real Madrid
Despite all of PSG's signings this summer, Kylian Mbappe has continually refused to sign a new contract that expires in 2022. The Frenchman dreams of moving to his favourite club Real Madrid, if not this summer then next.
PSG president Nasser Al-Khelaifi has made it clear that Mbappe won't be allowed to leave this summer and has tried to pressurise him into signing a new deal.
However, there have been reports in the last days that PSG's resolve is weakening and that they may be tempted to selling Mbappe before August 31.
The question is whether Real Madrid – who have financial problems – can afford him? RMC also claimed on Monday that a Premier League side have made an offer for Mbappe.
Harry Kane to Man City
Brilliant battling win 💪 pic.twitter.com/eomNg50jPm

— Harry Kane (@HKane) August 22, 2021
Manchester City have been very public in their desire to sign Harry Kane this summer in another €100m-plus deal and it is a transfer that the striker is desperate to make.
Kane has still not won a trophy during his entire career despite recently turning 28 and he realises this may be his last chance of a big move.
However, Tottenham have made it very clear to Kane that they won't sell. This led to the attacker allegedly not turning up for training ahead of the new campaign, although the Euro 2020 star denies he refused.
Man Utd have also been linked with making a late move in recent days.
Dusan Vlahovic to Tottenham
Dusan Vlahovic emerged last season as arguably the most exciting young striker in Europe after Erling Haaland.
The 21-year-old scored 21 Serie A goals last term – most of them in 2021 – and like the Norwegian wonderkid possesses power, physique and a superb left foot.
Fiorentina have made it clear they wish to keep Vlahovic for at least another year and are trying to negotiate a new contract.
However, there is strong interest from Tottenham. Indeed, if Kane leaves Spurs then they are expected to go all in for Vlahovic. But if City fail to sign Kane, they could instead try to sign the Serb themselves. He is valued at €60-70m.
Matheus Cunha to Atletico Madrid
Atletico Madrid had until recently been favourites to sign Vlahovic themselves, but they pulled out of negotiations in recent days in order to focus their attention on Matheus Cunha.
The Brazilian forward has emerged as one of the most interesting young players in Europe in recent months and he scored eight goals for Hertha Berlin last season.
But it was during Brazil's Olympic victory this summer that he really exploded, scoring in the final win over Spain.
It is reported by Gianluca Di Marzio that he is set to move to Atletico in a €30m deal.
Jules Kounde to Chelsea
La première 🐓🙏🏾 pic.twitter.com/Nb8Dk3WQsQ

— Jules Kounde (@jkeey4) June 3, 2021
This transfer seemed inevitable a few weeks back until Chelsea put the deal on the backburner in order to negotiate for Romelu Lukaku.
However, the Blues are ready to launch another bid for the French defender, one that Sevilla can't turn down.
Kounde has already agreed personal terms with Chelsea and would like to make the move.
Chelsea do need to first sell a defender to make space, with that player set to be Kurt Zouma.
Saul Niguez to Premier League
Saul Niguez has been one of Atletico Madrid's best performers in recent years, but he has been put up for sale by the club this summer following the arrival of Rodrigo de Paul from Udinese.
Man Utd, Arsenal, Tottenham, Liverpool and Chelsea are all contemplating whether to sign a central midfielder before the end of the transfer window.
Both Man Utd and Liverpool have Saul Niguez on their shortlist, while Chelsea will decide in the next few days whether to make a bid. Bayern Munich have also been linked.
Atletico are asking for around €40m to do business.
Eduardo Camavinga to Man Utd or PSG
Camavinga has emerged as one of the most exciting youngsters in world football over the past two seasons;
This led to him becoming the youngest player in almost 90 years to be called up by France, making his debut at the age of just 17.
His contract at Rennes runs out next year and he has no intention to sign a new deal.
Thus, a transfer in the final days of the window is very possible with both Manchester United and PSG fighting for his signature.
Andrea Belotti or Joaquin Correa to Inter
Inter sold Romelu Lukaku to Chelsea for a club record €115m a fortnight ago.
And they decided to sign two forwards in order to replace the Belgium striker.
They have already brought in Edin Dzeko from Roma, the Bosnian scoring on his debut against Genoa.
And they are now in negotiations with both Torino and Lazio for Andrea Belotti and Joaquin Correa, respectively. Only one will arrive; Correa is the preferred choice but Belotti is economically more viable.
Tanguy N'Dombele to ?
Tanguy N'Dombele is desperate to leave Tottenham, who are trying to find him a new club in the last days of the window.
The Frenchman has undoubted natural ability but his attitude has been questioned after falling out with a number of coaches.
N'Dombele has been heavily linked with a swap move to Juventus, which would see Weston McKennie go the other way.
Bayern Munich have also been associated, while a return to Lyon can't be ruled out.
Cristiano Ronaldo to ?
👀⚽️🥅💪🏽 pic.twitter.com/MXxJSztxmy

— Cristiano Ronaldo (@Cristiano) August 12, 2021
It is no secret that Cristiano Ronaldo is desperate to leave Juventus this summer, and it is no secret that Juventus are desperate to sell Cristiano Ronaldo.
The Bianconeri even dropped the Portuguese superstar for their first game of the new Serie A season, a 2-2 draw at Udinese.
However, the problem is that Juventus have not received an official offer for Ronaldo all summer – with clubs put off by his €60m-a-year gross salary.
But if a club is willing to come forward in the final days – and remember that Man City, Man Utd and others need a new striker – then a transfer could happen.