Why Barcelona-bound Memphis Depay was a disaster at Man Utd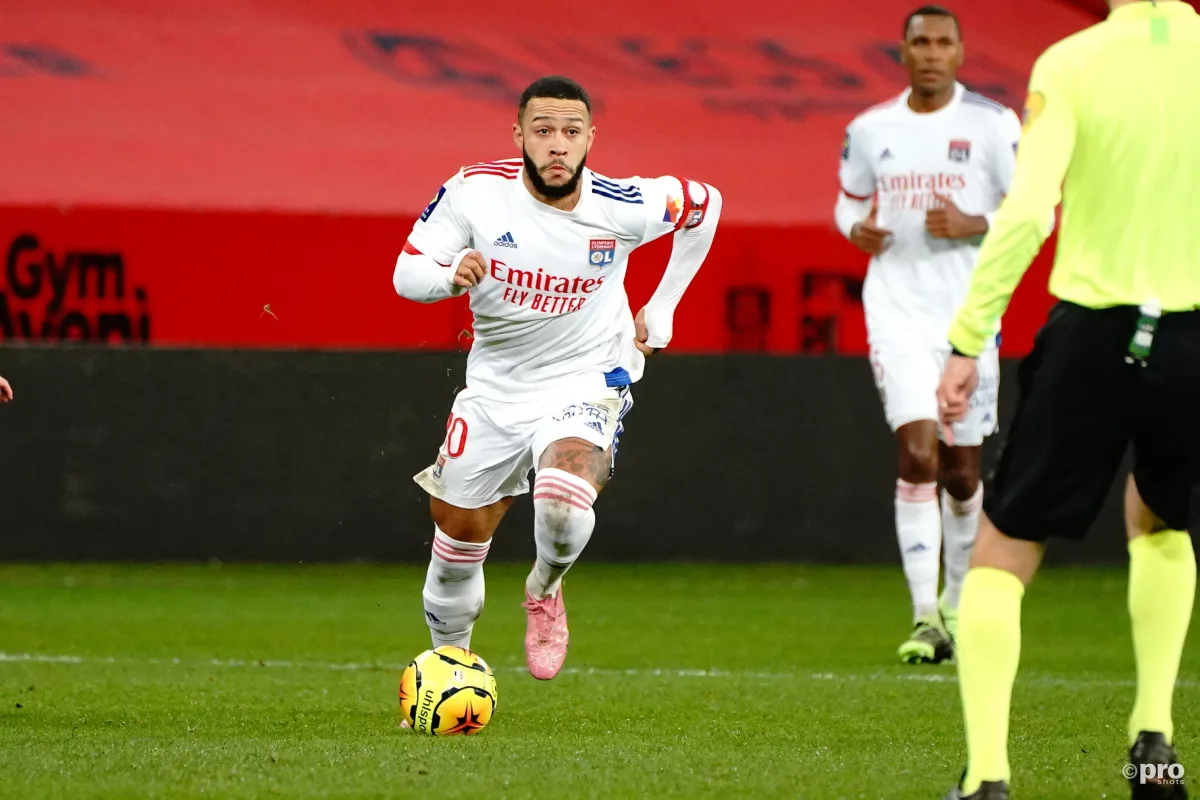 When Memphis Depay leaves Lyon after Sunday's Ligue 1 match with Nice, he will be able to reflect upon a four-and-a-half year spell in which he has grown immensely since leaving Manchester United in 2017.
Depay had joined up at Man Utd in 2015 and was seen as something of a prodigy, having come off a season with PSV in which he had scored 22 times as they had won the Eredivisie.
READ MORE: No Neymar, no problem: Depay will save Barcelona from more debt
His transfer fee of £25 million – a very significant figure at the time – was testimony to how important an addition the Old Trafford side believed they were making, a suggestion backed up by the fact they gave him the No.7 shirt worn by mercurial talents such as George Best, Eric Cantona and Cristiano Ronaldo before him.
Depay would last only 18 months at Man Utd before moving to Lyon for a fee of around £16m before bonuses. When he left for France, he had shown only glimpses of his potential and was written off at the top level.
Memphis, though, has come roaring back and is expected to join Barcelona on a free transfer this summer.
What went wrong at Manchester United?
While Memphis Depay may be the archetypal 'Manchester United player', possessing plenty of technical qualities, exciting dribbling abilities and individual flair, he arrived at Old Trafford at an ill-timed moment. Manchester United were simply not Manchester United.
Under Louis van Gaal, they played a dour brand of football, while Memphis struggled to acclimatise to life in England.
| | 2015/16 | 2016/17 |
| --- | --- | --- |
| Apps | 29 | 4 |
| Starts | 13 | 0 |
| Goals | 2 | 0 |
| Assists | 0 | 0 |
| Yellow cards | 2 | 1 |
| Red cards | 0 | 0 |
Memphis at Man Utd: Premier League only
"There are a lot of games in Manchester. There are very few rest days and on training days you are mainly concerned with recovering. It's heavy, two games a week, always at a high level, and my body has to get used to that," he told De Telegraaf.
But he was never allowed to settle, with his relationship with Van Gaal strained.
"As a team, we didn't play great football and some things I don't understand," Depay told The Times.
"If you have talented young players, Anthony Martial, Luke Shaw and the others, they need freedom.
"It's not like you weren't allowed to dribble or anything. It was just the tasks you had. When you give some players too much information they think too much."
When Van Gaal left, Jose Mourinho arrived and things went from bad to worse for Depay, who possesses few of the attributes the notoriously pragmatic Portuguese desires from his players.
"I saw everybody playing left wing except me, even Wayne Rooney. Rooney is, of course, a legendary player but not a winger," he complained.
"I don't blame the manager. Maybe he doesn't like my style of play. I love playing beautiful football, tricks and doing cheeky things."
Man Utd was not the place for "beautiful football" during that period and he duly departed.
What does Memphis Depay's celebration mean?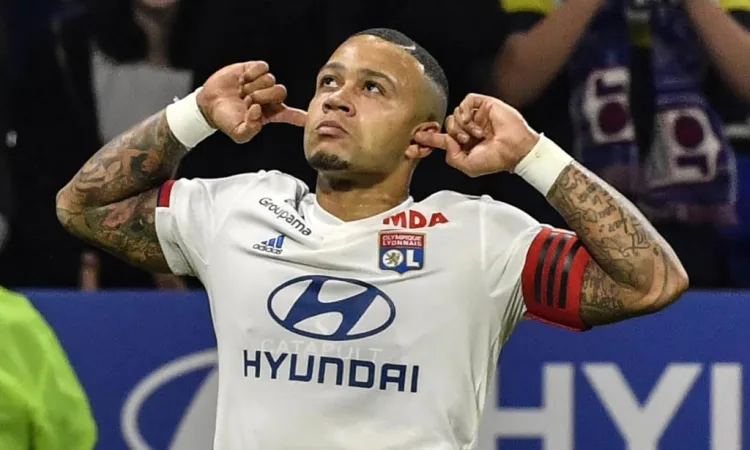 It was during that time at Manchester United that Memphis Depay was subject to significant media and fan criticism. Perceived a big-money flop, there was a lack of understanding that he was not being allowed to play his own goal.
In France, he quickly felt more at home and explained why he sticks his fingers in his ears after each goal – now a trademark celebration.
"It's more than just showing I don't listen to criticism," he told Lyon's official website.
"It's a way of saying I'm in the zone. If you look at my celebration closely, you'll see I then raise my arms to the sky. I read the Bible and I listen to God, thanks to whom I became what I wanted to be: a professional footballer.
"I did that because I enjoyed it, because I had talent and I was happy when I played. If I listen to everything that is said I'm going to change my way of being. And I don't want to do that."
Memphis has done well not to listen to those critics, producing a highlight reel worthy of any player in the world during his time with Lyon.
Will Memphis Depay go to Barcelona?
Memphis has been non-committal about his future. Speaking to L'Equipe on Friday, he confirmed that he will leave Lyon and will aim for one of the biggest clubs in Europe, but there is no guarantee that will be Barcelona, even if the odds looked stacked in the Catalan side's favour at present.