'Sancho is not blind' – Liverpool backed to beat Man Utd to Dortmund ace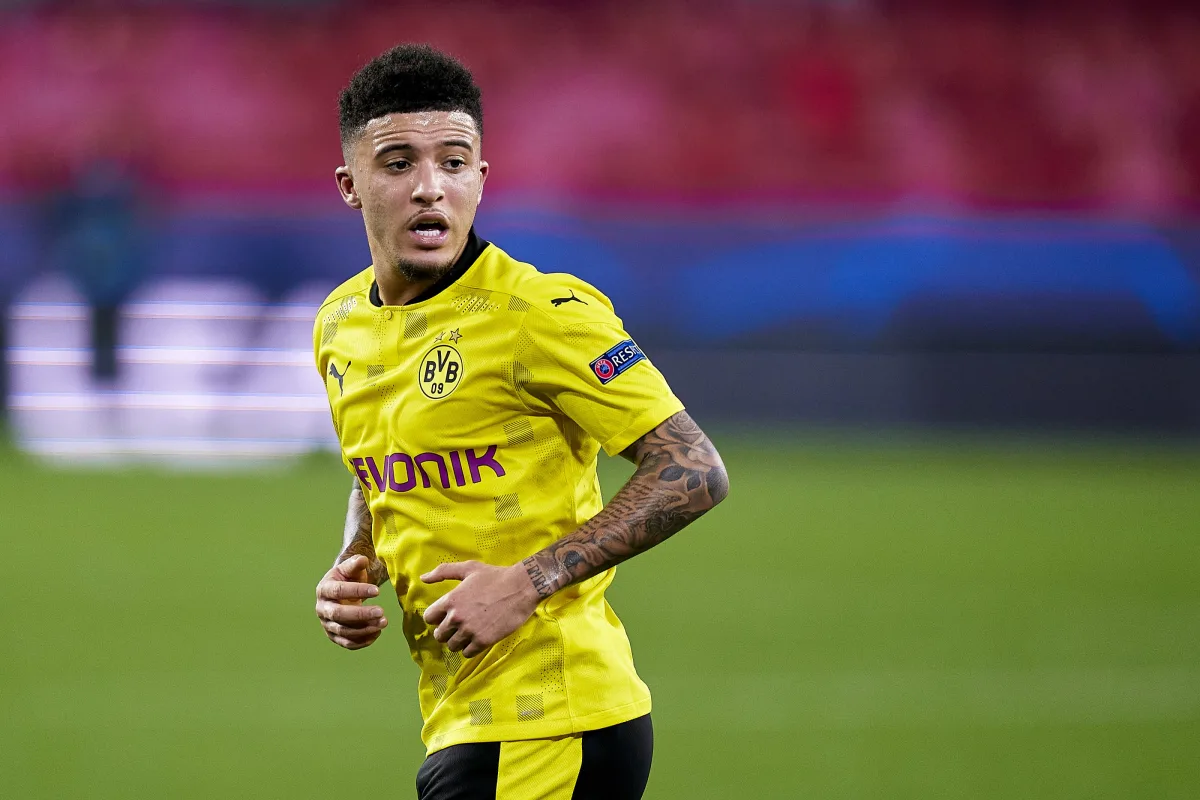 Former Liverpool defender Markus Babbel has tipped his old club to win the race for Jadon Sancho, even if they fail to qualify for next season's Champions League.
Both Chelsea and Manchester United were heavily linked with the winger last summer, with the Red Devils publicly pursuing a deal before ultimately baulking at Dortmund's asking price.
However, Liverpool have emerged as possible frontrunners ahead of the latest transfer window, with the possibility of a departure for Mohamed Salah fuelling speculation that Sancho could replace him.
And, even with Jurgen Klopp's side locked in a battle for a top-four finish in the final days of the season, Babbel believes Anfield could be the perfect destination for the Borussia Dortmund star.
"He's a player that has to play in the Champions League," Babbel told Goal.com. "He wants to play in the Champions League. Not many teams in Europe can pay the money for Jadon Sancho. It depends on what he wants.
READ MORE: https://www.footballtransfers.com/2021/05/the-clubs-who-may-try-to-beat-man-utd-to-jadon-sancho
"Liverpool would definitely come back into the Champions League spot next year. If this season is not working, then next season they will come again. They are too strong, they have injured players coming back. They are a fantastic side and a great team. If all the players are back, they are very strong. Jadon Sancho is not blind, he will see that.
"How big is the chance of Liverpool getting him if they are not in the Champions League? There are two games to go, if they can take six points then I'm sure that will be enough. If you see this season from Liverpool, everything is possible.
"Before I said about this year that it will not happen with the Champions League because there have been too many struggles, too many players are injured and important players are not in form like the last two years. But the game with that goal [from Alisson] in the 95th minute, now I start thinking that if a club can do it, it's only Liverpool that can because this is not a normal club."
Liverpool outgoings?
Talk of Sancho's arrival has been accentuated by the rumours surrounding Salah and Sadio Mane's potential departures.
It is thought that one of the pair could leave the club this summer to accommodate a new signing as Klopp looks to rebuild after a difficult campiagn.
However, Babbel believes that both will stay at Anfield, along with Roberto Firmino, as other teams won't be able to find the funds necessary to break up that formidable front three.
"I think the chance is quite big to keep them all," he added. "The pandemic has changed a lot. If this hadn't happened then I would say 'maybe they want to have a new challenge to see a different country – Real Madrid, Barcelona'. They are massive clubs and maybe they would look for a new challenge, but with the pandemic I'm not sure again.
"All clubs have financial problems. They can't pay these big salaries like two or three years ago. If you read all the stories about Barcelona, Real Madrid, they have lost so much money and they wanted to come in the Super League because they needed it to survive – if it's true what they are saying.
"I'm not sure if this is the biggest target now for this kind of player. They can say 'I play for a fantastic club, if all players are back – [Virgil] van Dijk, [Joel] Matip, [Joe] Gomez, [Jordan] Henderson – if they are back then we are a very strong side and next year we have a good chance to play for the Champions League title and to win the league again'. It is up to the boys now to decide what they want. I can't believe that they will go."