Real Madrid, Arsenal and PSG on alert as Rennes admit they may sell Camavinga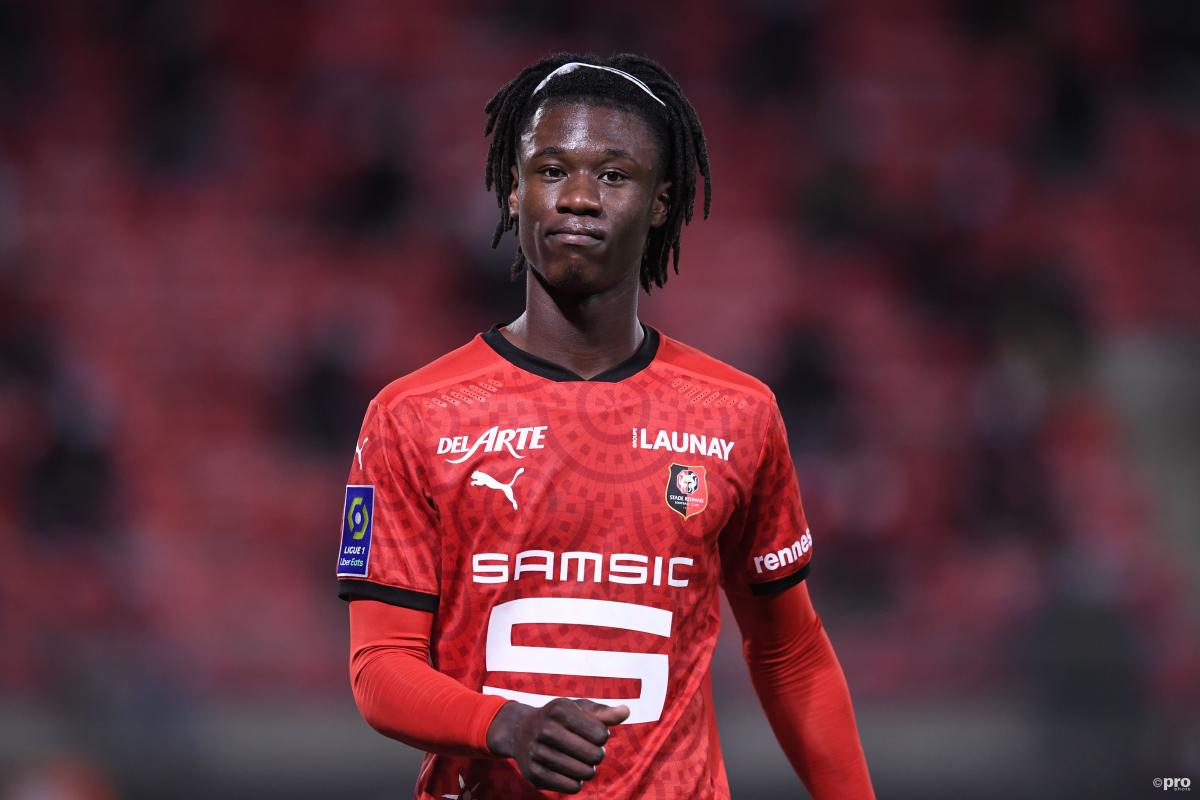 Eduardo Camavinga could leave Rennes this summer if he does not sign a new contract, president Nicolas Holveck has confirmed.
Camavinga, an 18-year-old France midfielder, has been linked to Real Madrid, Paris Saint-Germain and Arsenal this summer.
READ MORE: Real Madrid, PSG and Arsenal given boost by Camavinga's Euro 2020 snub
With a contract that expires in 2022, he is at an important crossroads in his career, with the possibility of departing for a fee this summer or signing a new deal with his formative club.
Rennes have admitted that a third options – Camavinga departing on a free transfer at the end of his deal – is an eventuality that they are keen to avoid.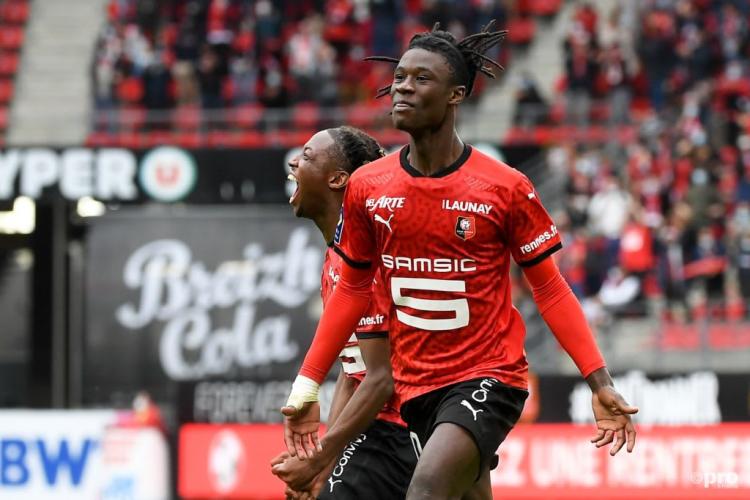 "If Eduardo can play one more season in Rennes, we will not be deprived of him," Holveck said during a press conference. "Of course, if he does not extend his contract, we'll have to consider another solution. But the priority is the contract extension.
"Everyone has been waiting until the end of the season to see where we would finish up."
Camavinga case set to speed up
Holveck confirmed that he is in regular contact with Jonathan Barnett, the agent of Camavinga, who of course has close links to Real Madrid due to his professional relationship with Gareth Bale.
"We call every two or three weeks or so. Now we're really going to sit down with them and see what we can do," he said.
Meanwhile, he rejected any suggestion that Camavinga has already been the subject of formal offers.
"We've not received any offers for any player," he said. "You have to be clear headed. The transfer window this summer will be very, very complicated."
Camavinga posted on Instagram on Sunday an image that seemed to suggest this is his last season with Rennes. It was captioned: "La Der'", meaning "the last". Team-mate Jeremy Doku replied with a crying emoji, suggesting there is more to it than just being the final match of the season.
Nzonzi and Doku latest
Furthermore, he confirmed that Rennes want to make the transfer of Steven Nzonzi from Roma a permanent one.
"He's an essential player, he's our regulator," he said.
And while Rennes have made losses of an estimated €40 million this season, they have confirmed that they will keep young Belgium winger Jeremy Doku, who has been linked to Liverpool.
"He'll stay with us, there's no doubt about it," he added.
Camavinga, then, remains the big issue for Rennes to resolve, but it seems it may be completed soon, which would surely suit Real Madrid, PSG and Arsenal.