Pogba for Hazard? Raiola suggests shock swap deal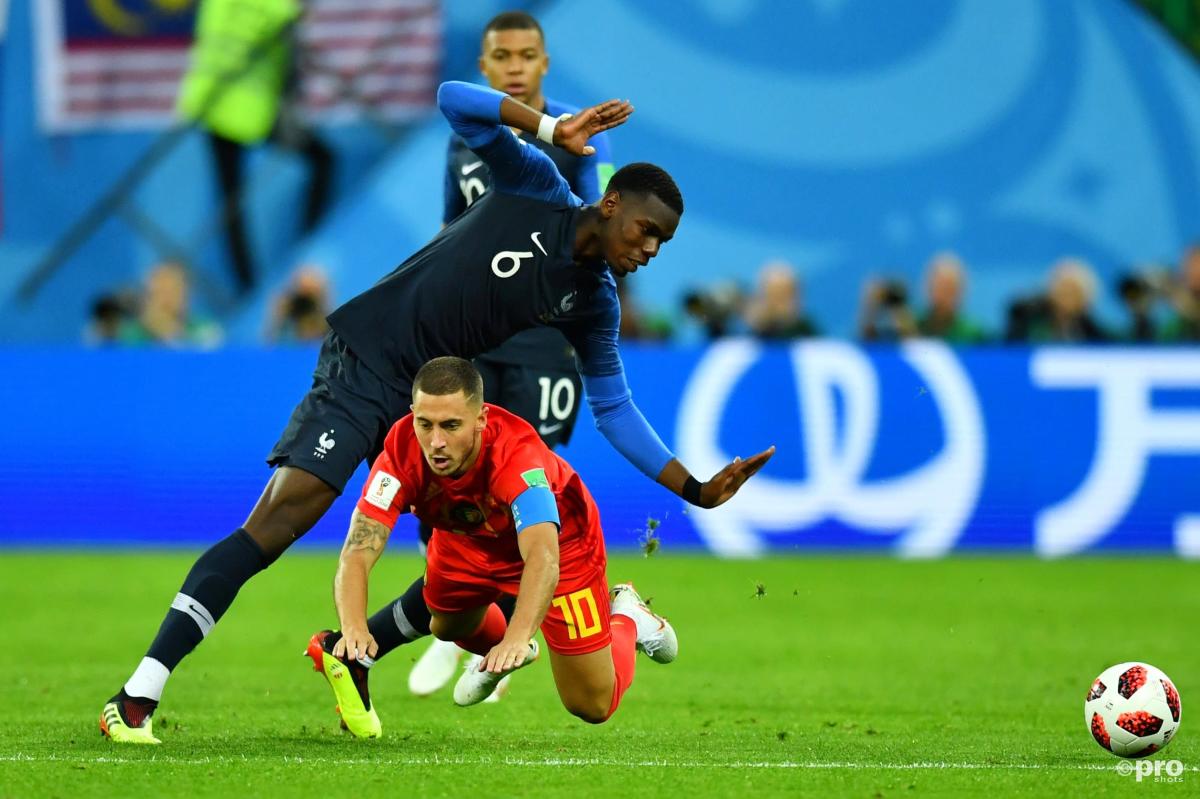 Mino Raiola has discussed the future of Paul Pogba and his chances of staying at Man Utd, as well as suggesting a sensational swap deal.
Pogba's contract at Old Trafford expires in the summer of 2022 and it had seemed almost certain earlier in the season that he wouldn't be penning an extension.
The relationship between the Frenchman and the club hit rock bottom towards the end of 2020 following some controversial remarks made in the press by both the player and Raiola.
READ MORE: The 50 biggest transfers ever – where does Pogba rank?
However, this relationship has improved this calendar year with Man Utd impressing domestically and on the verge of reaching the Europa League final.
So could Pogba now stay?
According to Raiola, it will largely depend on whether Man Utd can create a team that Pogba believes is capable of winning the Champions League.
Pogba: Statistics in 2020/21
| Category | Statistic |
| --- | --- |
| Games | 44 |
| Starts | 31 |
| Goals | 6 |
| Assists | 7 |
| Man of the match | 4 |
Pogba for club and country, via
FootballCritic
"When a player asks you, what are we going to do?, it's an enormous responsibility," Raiola told AS.
"That's when you stay up all night thinking about what's best. My aim is to make it a process alongside the player to see what they really have in their heart.
"Zlatan Ibrahimovic knew I was against him going to Barçelona, he wanted to go because it was an incredible Barça side. And although people might think differently, I think that [this failed move] was really important, not a major disaster. Because he learnt so much more in six months than in major stretches of his life.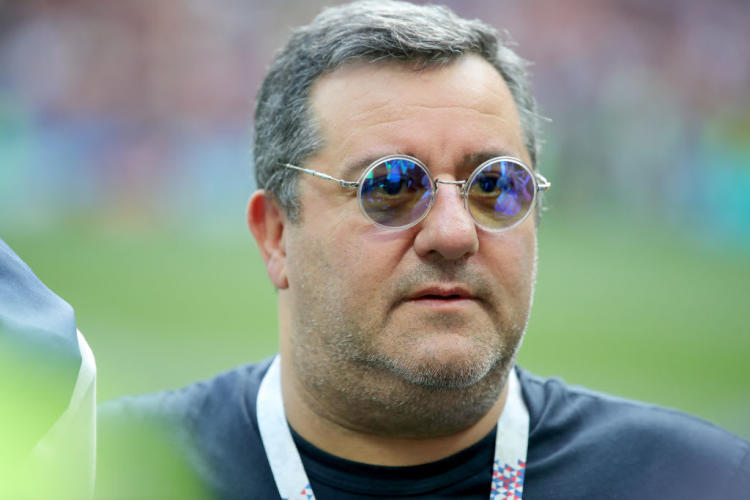 "With Pogba, what's really important too is what Manchester United want, what project they are proposing for Pogba.
"Pogba has always been interested in one thing, winning the Champions League, titles, that's his objective.
"And we'll see if that's possible at United or at other big European clubs."
One of the clubs most heavily linked with a move for Pogba has been Real Madrid.
And Raiola admits that it is a club that the 28-year-old holds close to his heart.
"At one time, Pogba felt a lot of love for, and trust in, United, and there are various other clubs," he continued.
"Afterwards, it's really hard for United and Madrid to reach an understanding on a massive transfer, because big clubs don't like selling great players to other big clubs.
"And I'm not going to kid you, for Pogba, playing at Madrid was always a really attractive option, because of Zinedine Zidane too. He's Pogba's childhood hero.
"I don't know if a move is still possible. I think nothing is impossible, but football depends on the day. Just like that. And you need to be flexible to think about all the possibilities.
"What if tomorrow Madrid want to do a swap, Hazard for Pogba. It's just an example. And if all four parties like it, why not?"