€125 million plus bonuses – How Real Madrid enticed David Alaba to Spain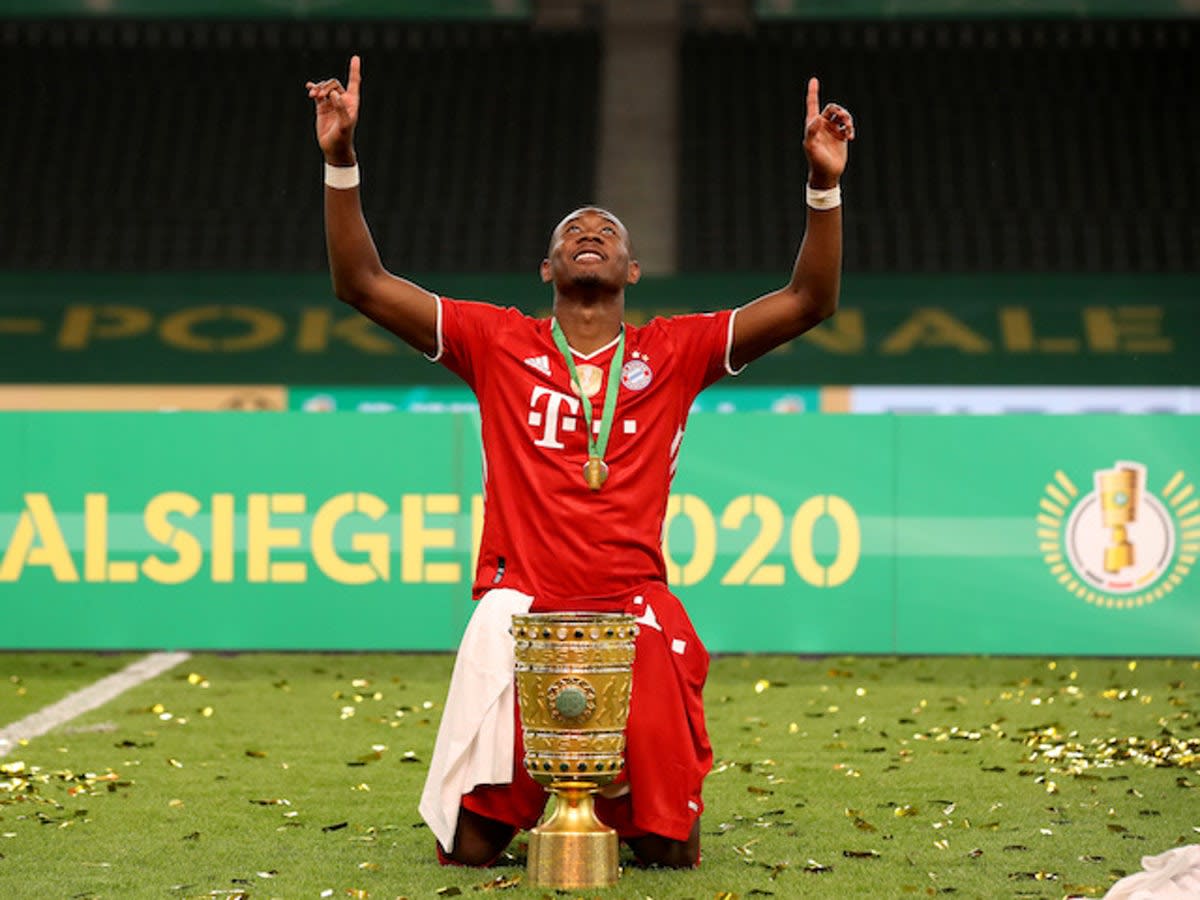 Real Madrid may be pleading poverty as an excuse for launching the Super League but behind the scenes the club is still spending money faster than it can make it.
According to reports in Germany, the Spanish giants have managed to entice defender David Alaba to the club with a remarkable fee that blew Bayern Munich's own offer out of the water.
READ MORE: Who is Ibrahima Konate? Liverpool's new star signed from RB Leipzig
German broadcaster Sport1 revealed on Friday that Alaba would be earning a salary of no less than €12.5 million when he signed a five-year contract with Madrid. 
Due to Spanish tax laws, that means the capital side will have to pay twice that amount just to ensure Alaba can take home all €12.5m that he has been promised.
In other words, Madrid will have to end up paying at least €25m per year to keep their end of the bargain. Which, over the course of the five-year deal, will amount to no less than €125m.
And that's before we even consider what kind of bonuses the player may earn in that period of time or, indeed, any improved terms if the two parties decide to renegotiate the contract. 
How can Real Madrid afford to pay Alaba €125m?
While Madrid have always been one of the biggest clubs in the world, the Spanish giants have been in a perilous financial situation for some time.
Following the failure to launch a European Super League, club president Florentina Perez was extremely troubled by the financial outlook of his club in the years to come.
"Either we fix this before it begins in 2024 or all the clubs go bankrupt," Perez told AS when asked about the financial well being of European football.
"There will be a mutiny of the teams as they go bankrupt, because the only ones who will survive will be state-financed clubs or who have multimillionaire owners, who are willing, for their own entertainment, to lose hundreds of millions of euros each season."
As such, it remains to be seen how Madrid can continue offering industry-leading salaries to star players if their own finances are no longer in the best shape.