Zinedine Zidane quits as Real Madrid boss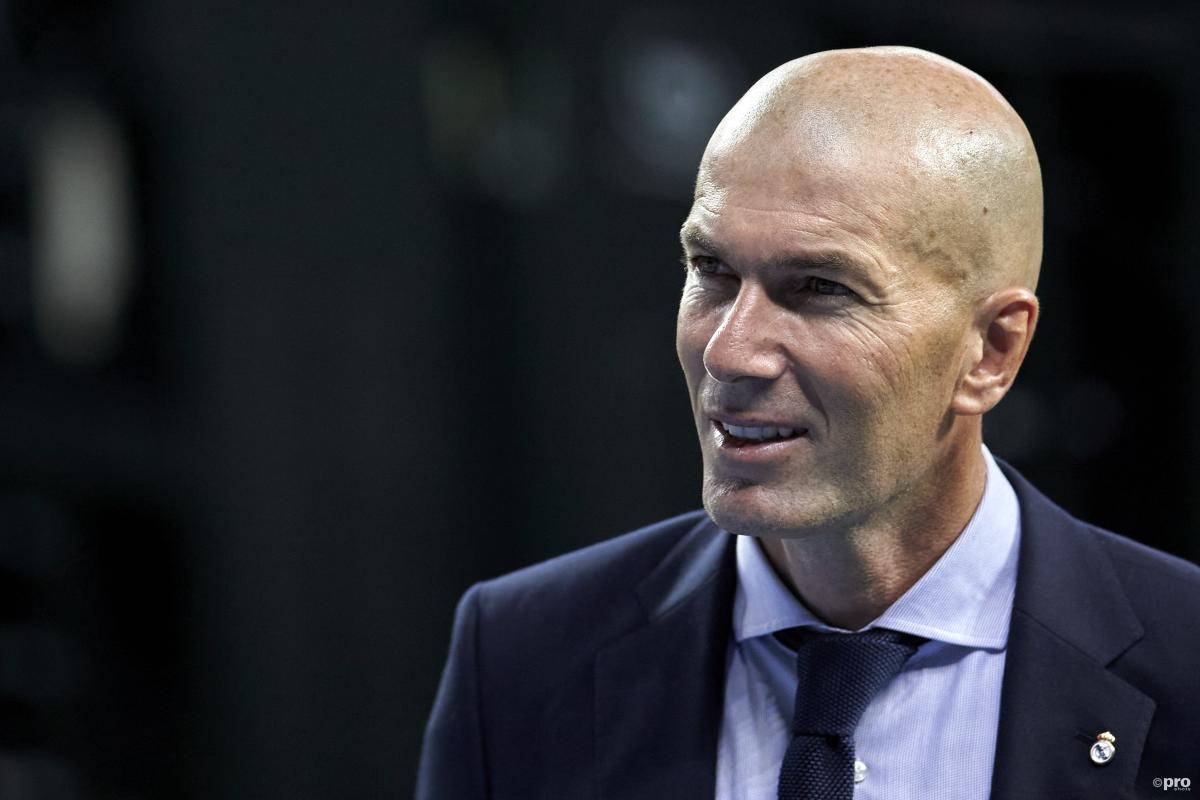 Zinedine Zidane has quit his role as Real Madrid boss, the club has confirmed.
Rumours had been circulating over Zidane's future for several months, with the Frenchman refusing to confirm that he would stay at the Bernabeu next season.
READ MORE: Six candidates to replace Zidane at Real Madrid
Indeed, after a second-place finish in La Liga and a run to the semi-finals of the Champions League, the club has announced that the 1998 World Cup winner has decided to leave his post.
In a statement, Real Madrid said: "Real Madrid CF announces that Zinedine Zidane has decided to end his current stage as coach of our club.

"It is now time to respect his decision and show him our appreciation for his professionalism, dedication and passion in all these years, and for what his figure represents for Real Madrid.

"Zidane is one of the great myths of Real Madrid and his legend goes beyond what he has been as a coach and player of our club.

"He knows that he is at the heart of Real Madrid and that Real Madrid is and will always be his home."
Why has Zidane quit Real Madrid?
Zidane had, however, hinted this decision was coming.
Speaking a fortnight ago, he said: "You might think that I'd give up my job to take all the responsibility away or because things get too complicated or something like that. Absolutely not. What I do, I do thoroughly. And sometimes there comes a time when things have to change. Not just for me, but for everyone, for the good of the club.
"Sometimes you have to be there and sometimes you have to go."
Zizou's Real Madrid record
| | 1st spell | 2nd spell | Total |
| --- | --- | --- | --- |
| Games | 149 | 114 | 263 |
| Wins | 105 | 69 | 174 |
| Draws | 28 | 25 | 53 |
| Losses | 16 | 20 | 36 |
| GF | 398 | 207 | 605 |
| GA | 163 | 104 | 267 |
| GD | 235 | 103 | 308 |
| Win % | 70.47 | 60.53 | 66.15 |
As was the case when he departed Real Madrid in his first spell, which stretched from 2016-18, Zidane clearly feels that he does not have the energy to continue giving everything to the job. However, on that occasion, he returned to the club less than a year later after failed spells from Julen Lopetegui and Santiago Solari.
Zidane immediately inspired his side to win a third successive Champions League title, with the two previous successes also achieved under his hand.
The 2018-19 season was one without silverware, although Madrid were able to bounce back in the following campaign to win La Liga.
Zidane will leave his second spell as Real Madrid boss with 69 wins from 114 games and a win percentage of 60.53% – down from 70.47% in his first spell.