Aguero drops Messi stay hint during Barcelona presentation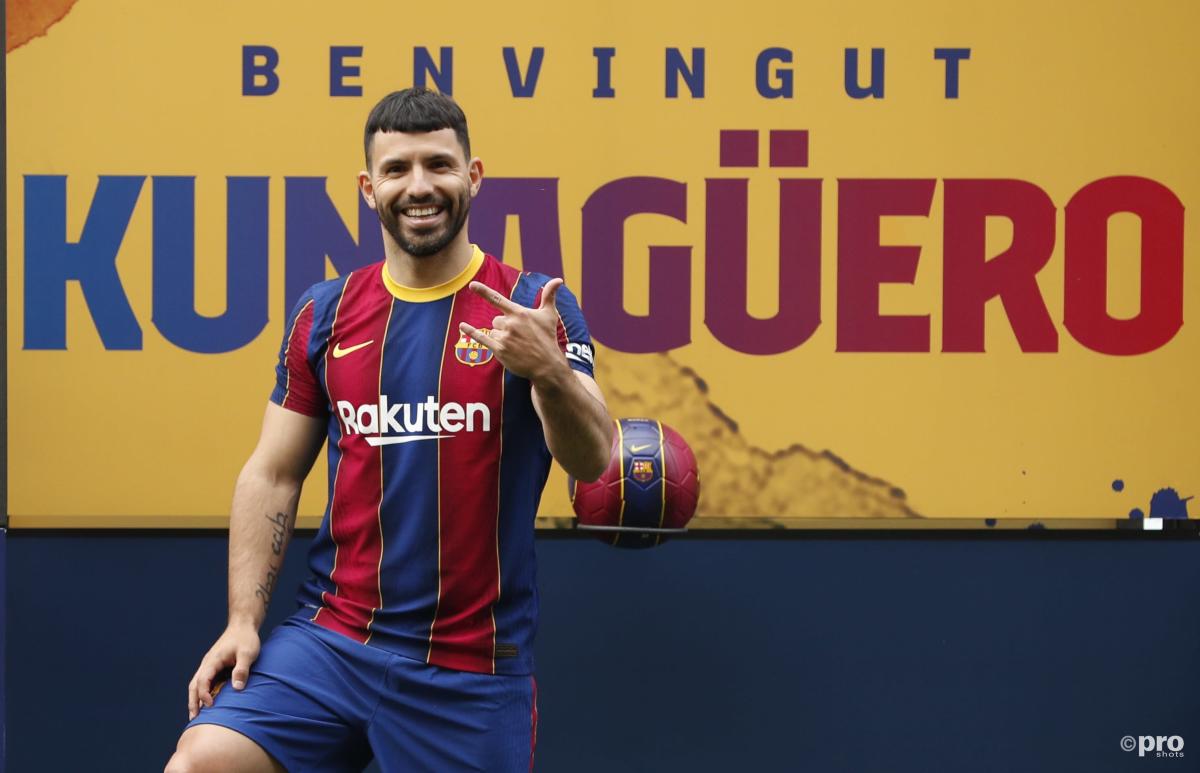 Sergio Aguero has dropped a hint that Lionel Messi is ready to commit his future to Barcelona as the former Manchester City forward was presented after signing for the club.
The presence of Aguero at Camp Nou has been touted as a potential reason for Messi to extend his deal beyond June.
READ MORE: How much will Barcelona pay Sergio Aguero?
The pair are long-time friends and Messi is even the godfather to one of Aguero's children.
Man City boss Pep Guardiola had previously intimated that Messi was ready to stay at the club when he said that Aguero was going to Barca to play with the best player in history.
While 'Kun' has been rather less forthcoming on the subject, he has suggested that the six-time Ballon d'Or winner is ready to commit to new terms.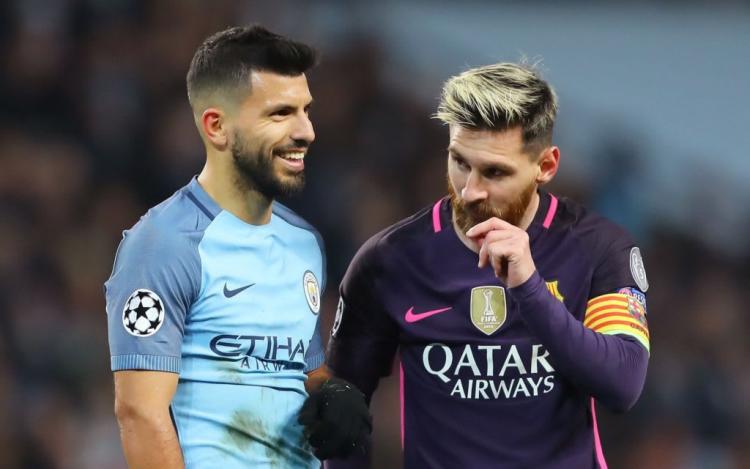 "Barcelona are the best team in the world, especially since Lionel Messi is here," he told the press.
When asked directly about Messi's future, he said: "Obviously it is a pride when we play together, but what Messi decides will be decided by him. If he continues here, which I think he will, we will try to do our best, as we have always done, in the national team."
Meanwhile, after president Joan Laporta seemed to send an ominous message over the future of head coach Ronald Koeman, Aguero maintained a silence over that particular issue.
"The coach is not my business, the club will make the best decision. I don't have the right to have an opinion," he stated.
Asked if he has spoken with Koeman, Aguero offered a definitive: "No."
Aguero: I'll be back to my best
Aguero is confident he can bounce back from a disappointing season at Man City, in which he scored only six goals.
"Except for this past season at City I have had nine very good years," he said. "This year, due to a knee issue, I was prevented from playing for a few months. I recovered, I caught Covid, I fell again … but the last few months I have been perfect. My knee is perfectly fine and I just need to show that I can do what I did with City."
Aguero will officially become a Barcelona player when his deal with Man City expires on June 30.