'I'm not surprised it didn't last' – Wenger explains why Super League failed
Former Arsenal manager Arsene Wenger has revealed that he isn't surprised that the Super League now looks set to fail.
On Sunday evening 12 clubs announced their intention to set up a new tournament to rival UEFA's Champions League.
However, since then the proposal has come under unprecedented levels of criticism and resistance from fans, clubs, federations and UEFA itself.
So much so, that following protests from Chelsea fans ahead of their clash with Brighton on Tuesday, reports began to emerge in England that the Stamford Bridge club were set to drop out of the competition.
Shortly after that, Manchester City were then reportedly set to follow Chelsea in changing their mind, along with reports in Spain suggesting that Atletico Madrid and Barcelona were having second thoughts. 
READ MORE: Woodward set to resign as Man Utd chairman after failed Super League launch
However, despite the quick change, Wenger remains adamant that he always assumed that the tournament would never work because it ignored the basic concepts of football.
"I'm not surprised it didn't last. I never believed from the start it would happen," said the former Arsenal manager on BeIN Sport.
"It ignored the basic principles of sporting merit. If you ignore that, you kill the domestic leagues, so fans would never accept that."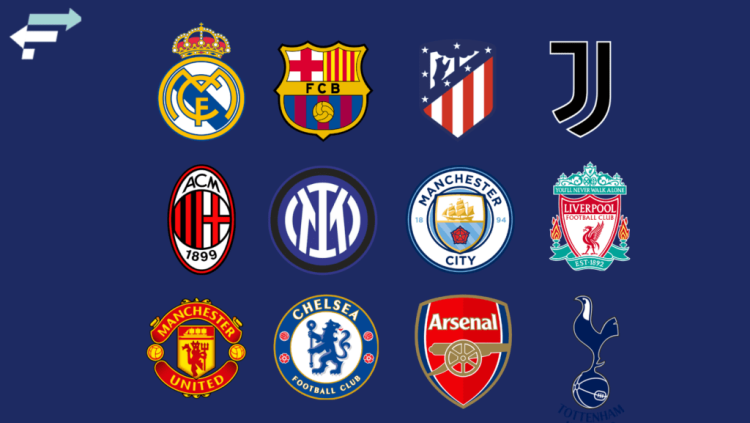 Is the Super League doomed?
Following Chelsea and Man City's reported departure from the project, it seems as though the proposed continental tournament to rival the Champions League may be on the cusp of falling apart. 
It remains to be seen if any of these clubs do officially bow out of the tournament, but it certainly seems hard to imagine how it could go on without all of its members or indeed any support from the fan bases of the clubs in question or the wider sport. 
It seems likely that we'll know much more about the future of the competition in the coming days.