Thierry Henry to Celtic? The Frenchman comments on the job vacancy in Glasgow…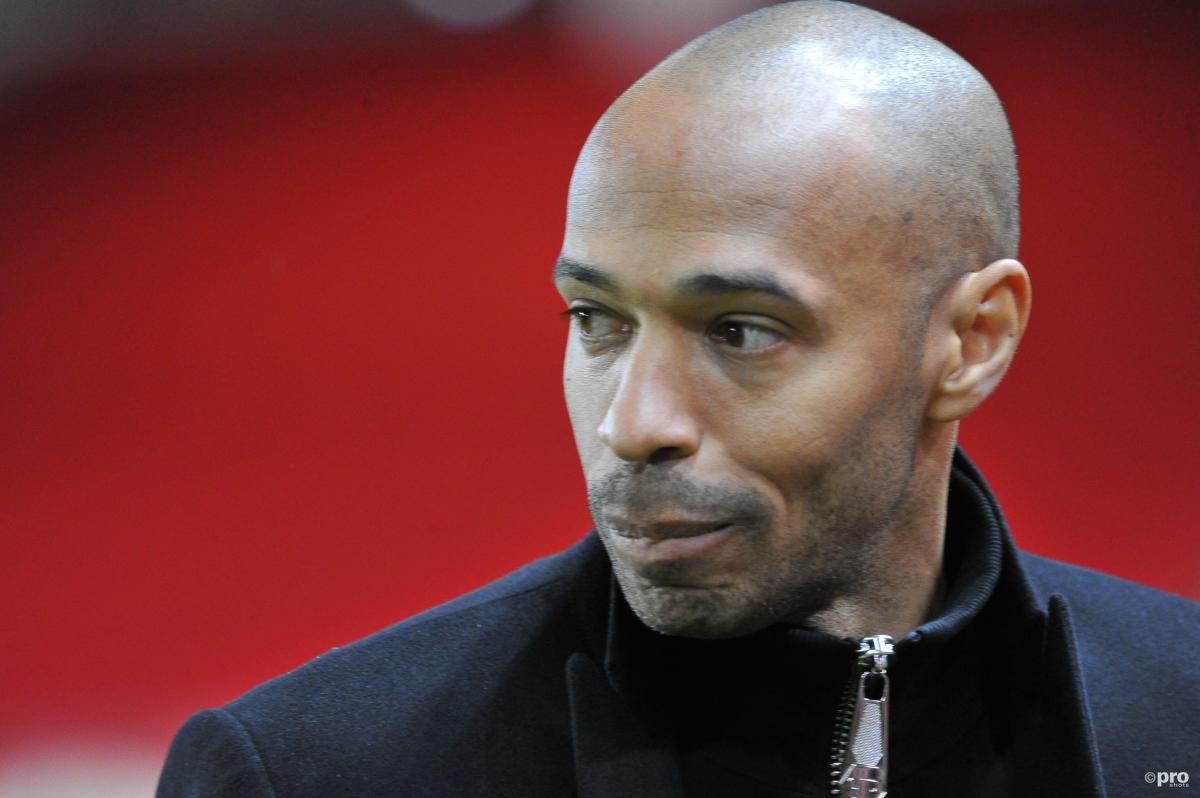 Thierry Henry has refused to rule himself out of the running for the vacant Celtic manager position, but insists he is still learning his trade as a coach.
The 2020/21 campaign was meant to be a historic one for the Hoops as they were going for their 10th title in a row – a feat never achieved before in Scotland.
READ MORE: With Roy Keane linked with Celtic, how have his Man Utd team-mates of old fared with management?
However, under Neil Lennon Celtic allowed themselves to be usurped to the Scottish Premiership title by Rangers, who have been revitalised under Steven Gerrard.
Lennon would eventually lose his job after Rangers won the league, which catalysed speculation as to who might take over at Celtic Park.
Rumoured candidates have ranged from Roy Keane, to Eddie Howe, to even Rafa Benitez.
Though Henry hasn't been in the conversation yet, he did provide a candid answer when asked about it on Robbie Fowler's podcast.
"With all humility, whatever is going to come my way – I'm not saying that should come my way," he said.
"Whatever is going to come my way I'm going to try to evaluate. I'm sure they're going to work on what they're going to work on.
"I don't know what's happening there, this is a club I respect a lot, but that I don't know about.
"I have massive respect for both clubs in Glasgow. This is not up to me.
"I am just trying to learn. I am available. I don't know what is going to come my way but I want to coach for sure."
Henry's coaching philosophy
Henry has earned a reputation for wanting to play out from the back, a tactic which requires time and plenty of coaching to try and implement – time he perhaps wasn't given at Monaco, while he left Montreal by mutual consent recently to return to London to be nearer his family.
"I am learning. I like my team to put pressure on and play out from the back," the Arsenal legend continued.
"People misunderstand the playing out from the back. You don't have to always play short. You can play a long ball out from the back.
"I want to go back to the game as quick as possible. I'm trying to learn. What ever I did as a player doesn't matter anymore.
"You need to put your ego on the side and make sure you teach the players how you want to play.
"For me the project has to be the right one, not necessarily where or in what division."
Upon returning to London following a spell in Major League Soccer, Henry revealed that it was a dream of his to one day become coach of Arsenal.