'Ruthless' Ibrahimovic was tough to be around, says McTominay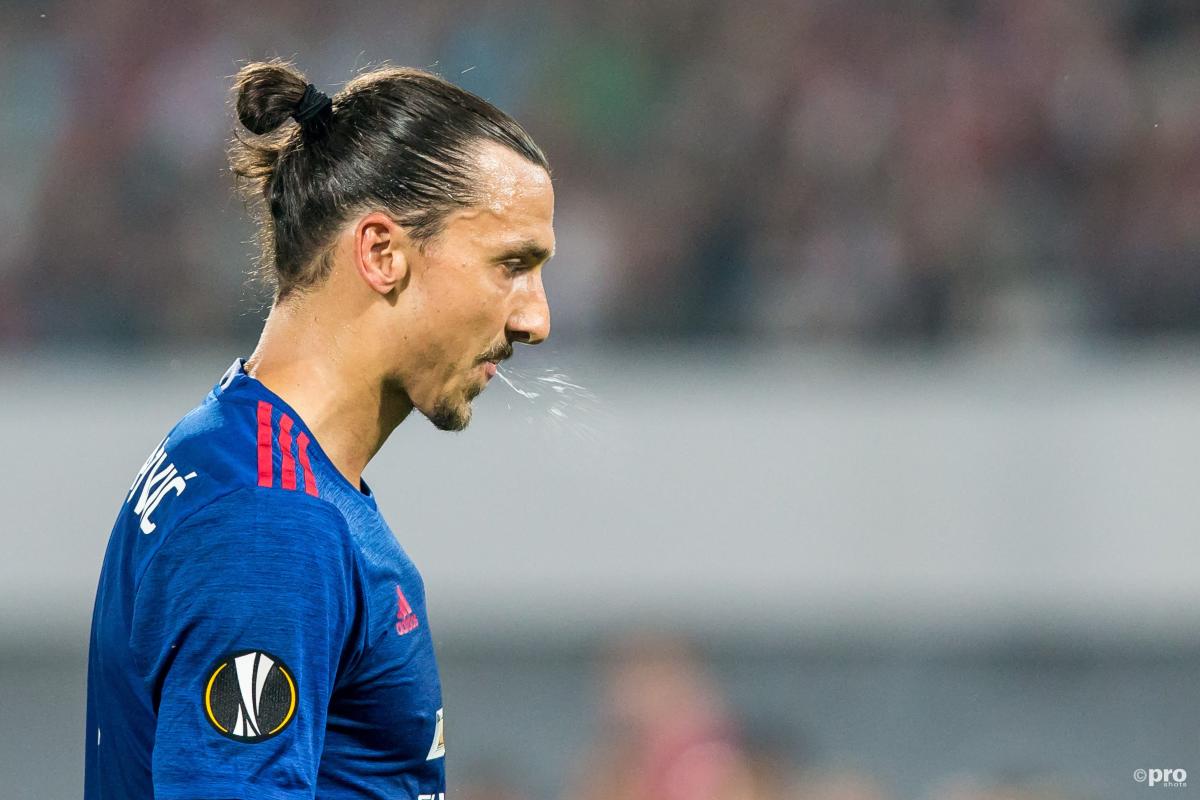 Scott McTominay has reflected on Zlatan Ibrahimovic's time at Manchester United, saying the big Swede was sometimes tough to be around due to his ruthless winning mentality.
After starring for Paris Saint-Germain in France, Ibrahimovic joined Man Utd on a free transfer in the summer of 2016 to much fanfare among the Old Trafford faithful.
Though his second season with the Red Devils was ravaged by injury, he would go on to score 29 goals in 53 games for the club, helping them to victories in the League Cup and Europa League, too.
McTominay, who was only 19 when Ibrahimovic arrived, has praised the veteran's forward's outlook when in Manchester, but admits that his intense nature is not for everyone.
"[He was] ruthless. I'm not going to say too much more than that," the Scotland international told UEFA.com ahead of Man Utd's game against Ibrahimovic's Milan side on Thursday.
"Good professional, worked hard, big, big presence in the dressing room in terms of his voice and the way that he is with people.
"He's a ruthless guy in terms of the way he wants to win 24/7, if you're not on the same page as him, then you won't succeed under him, he'll make life hard for you, so you'd better work hard at winning, otherwise it'll be a tough time for you.
"I love guys like that in football. He's obviously had a legendary career which is a real credit to him, and obviously to his family as well, so I have nothing but big praise for him. He's a tough guy to be around sometimes, but that's the positive – I can be [tough to be around] as well."
McTominay's inspiration from Lionel Messi
When asked who he looked up to as a youngster, McTominay mentioned one Lionel Messi, as like Messi, he had to fight to grow himself physically after being small as a child.
"Obviously, when I was younger, I was really small, so [Lionel] Messi was a perfect example for me of someone who would get kicked about by bigger players," he explained.
"Messi just took to it like a duck to water. Watching him was a real inspiration, to show me that if he's one of the smallest players on the pitch but the best player on it, then why can't I be?"
McTominay has developed into a key player for Man Utd under Ole Gunnar Solskjaer, making 25 starts in all competitions this season, contributing seven goals.