Neymar and Messi to be reunited at Barcelona not PSG, claims former agent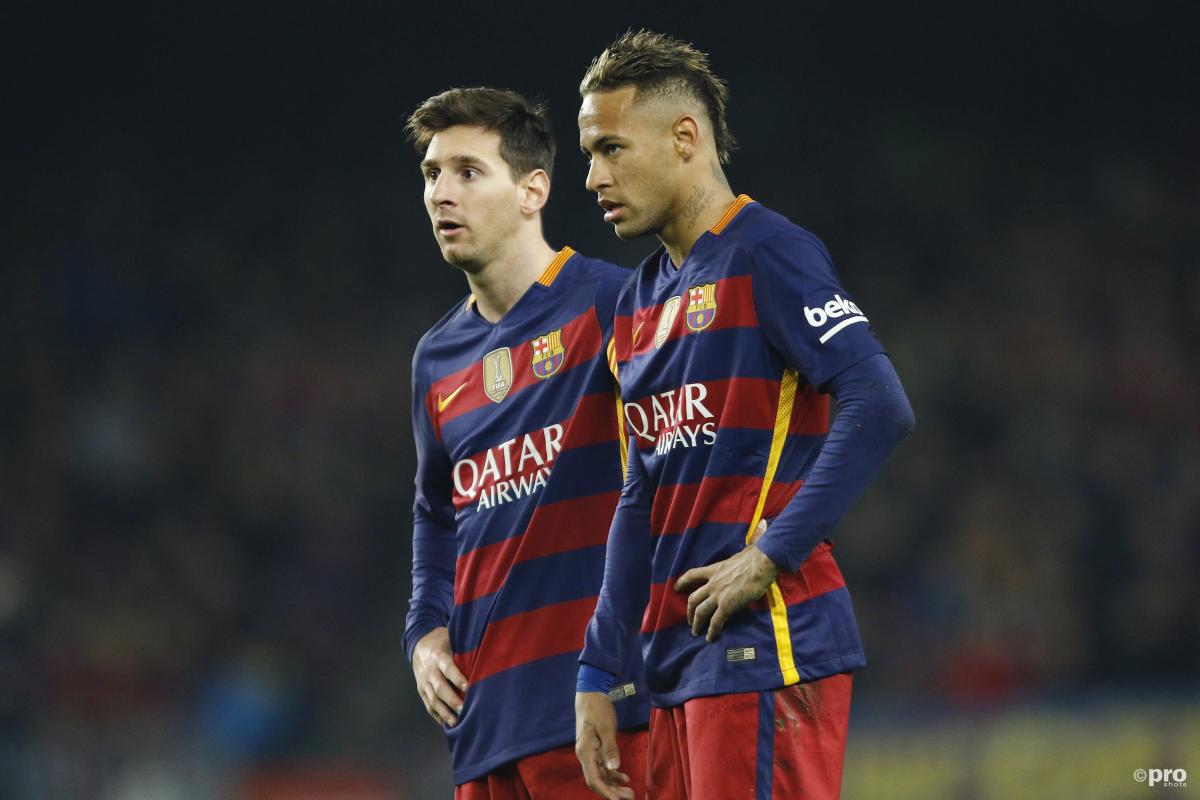 Neymar and Lionel Messi will be reunited at Barcelona, rather than Paris Saint Germain, according to the Brazilian player's former agent.
Speculation has surrounded both stars since the start of the season, due to Messi's expiring contract at the Catalan club.
PSG and Manchester City remain the favourites to sign Messi, if the forward decides to reject an extension from Barcelona.
And speculation went into overdrive late last year, when Neymar announced his desire to play with Messi next season.
"What I want most of all is to play with Messi again, to be able to enjoy him once again on the pitch," said the Brazil international in an interview after PSG's final Champions League group stage game. 
READ MORE: 'No reason why Messi shouldn't move to MLS,' says Higuain
However, while most reports suggest it will be the Argentine moving to Paris to reunite with Neymar, the Brazilian player's former agent is confident that it will in fact be the other way around.
Andre Cury, who convinced Neymar to make the move to Barcelona in 2013 and facilitated the deal, believes the two players will once again play together but will do so in Spain.
"I would like to see Ney again with Lio, but I would much more like it to be in Barcelona… in another team I doubt it can be done," Cury told El Litoral.
"It will be in Barcelona, ​​where they should never have been separated from. I would be very happy to get them together again."
How close did Barcelona come to re-signing Neymar?
With so many stories linking Messi with a move to PSG, it's easy to forget that prior to this current transfer saga Neymar's fated return to Barcelona was the main billing in most newspapers.
Indeed, the Spanish giants were routinely linked with making big moves for Neymar in 2019 and 2020, but nothing came in either transfer window.
However, Cury has revealed that a return to Barcelona was far closer than most likely believe.
When asked if Neymar could have returned to Barcelona before this summer, Cury said: "Yes, that's the way it is, it was two years ago when Barcelona asked me and we tried to sign him back.
"We were very close to being able to make the full transfer and take him from Paris to Barcelona."
He added: "Look, Neymar has the doors open for Barcelona. The Catalans know that Neymar was wrong when he left there for PSG and even Ney himself publicly acknowledged it… he admitted it."