Meunier: Yes, I caused Hazard's injury hell!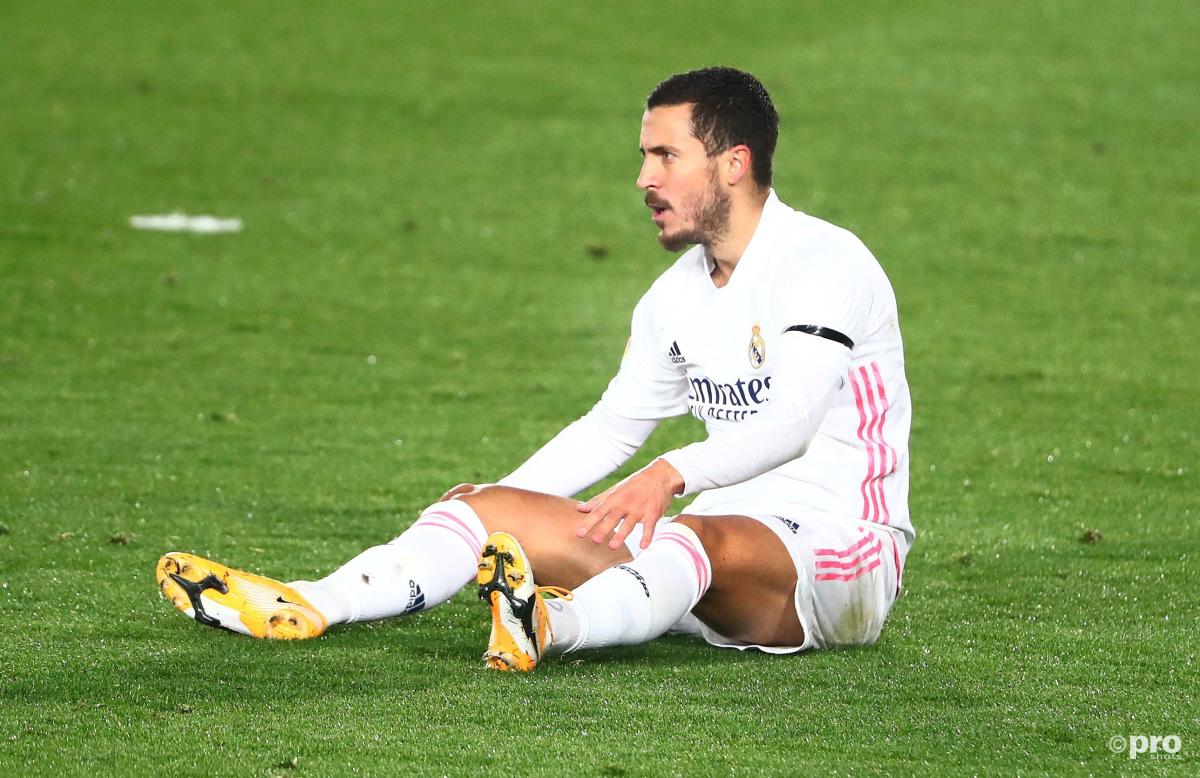 Thomas Meunier has reacted sarcastically to accusations that he is responsible for Eden Hazard's chronic injury problems.
Hazard was widely regarded as one of the world's best players when he signed for Real Madrid from Chelsea for €100 million in the summer of 2019.
However, his two seasons in the Spanish capital have been nothing short of a disaster as he has been plagued by injury problems.
READ MORE: How much does Messi earn and what is his net worth?
The 30-year-old has broken down on 10 separate occasions with injuries since joining, missing over 50 games due to physical problems.
A chronic ankle problem sustained during a collision with national team-mate Meunier in a Champions League game between Madrid and PSG last season has been cited by some as the source of his issues.
Hazard: Statistics in 2020/21
| Category | Statistic |
| --- | --- |
| Games | 14 |
| Starts | 9 |
| Goals | 3 |
| Assists | 1 |
| Man of the match | 0 |
Hazard all competitions statistics, via
FootballCritic
When asked if he felt responsible for Hazard's injury hell, Meunier responded sarcastically.
"Yeah, that's it," he told RTBF.
"I went to train with [Real] Madrid last week and made another big tackle on Hazard."
Meunier did go on to say that he felt very sad about the situation that Hazard finds himself in, with some experts concerned that Hazard will never be able to return to his best again.
"I'm really sad about it," Meunier added.
"I tried to contact him straight after the game, but I couldn't get through to him.
"After, I saw two or three of his teammates who told me that he was really in pain. I crossed my fingers and hoped that it wasn't too bad. If there's one player I didn't want to injure, it's Eden.
"I hope it'll be nothing. I've never wanted to harm him. He's been finding his best form. When Real Madrid call you it's not by chance, he's a very good player."