Five Arsenal stars set to be victims of summer clearout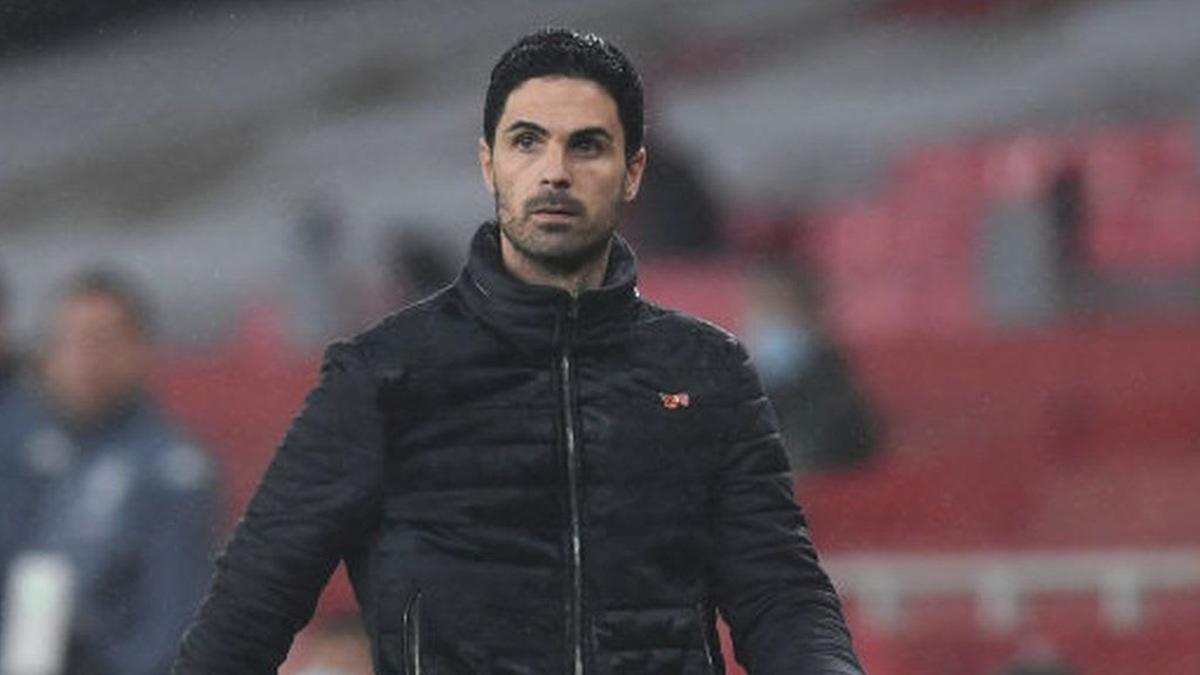 Arsenal manager Mikel Arteta will undertake a summer clear out of unwanted stars this summer, with five players in the senior squad set to be shown the door.
Arteta has been in charge of the Gunners since December of 2019 but hasn't been able to lift the standards, at least in terms of Premier League performance, since the days of Unai Emery, with Arsenal currently lying ninth in the table.
READ MORE: Who is Guido Rodriguez? The €80m Betis midfielder wanted by Arsenal and Liverpool
From a performance standpoint there is a clear vision though, and the Spaniard is keen to continue overhauling his squad until it matches his desired level.
Having previously let go the likes of Mesut Ozil, Shkodran Mustafi, and Sokratis Papastathopoulos for free in the January transfer window, he will cut further players from his squad this summer, according the Mirror.
Arteta has previously said about the upcoming window:

"We are planning everything for the summer, the same with the board. We are very clear on how we want to do it.
"We still have quite a lot of things to do, but we will get to the point, hopefully, where it's just ticking off a few things and the stability is there, because you need that as well to be consistent and be competitive."
Who will leave Arsenal this summer?
Many fans and pundits were surprised at the end of last season when it was announced David Luiz would be extending his stay at Arsenal by another year, having had a season littered with high-profile mistakes in 2019/20.
He has indeed improved his performances this campaign and would appear to be a trusted lieutenant of Arteta on the pitch, but with his contract running out this summer Arsenal need to decide whether 33-year-old is worth keeping or whether they need to delve into the transfer market for another centre-back alongside Rob Holding, Pablo Mari, and Gabriel.
Hector Bellerin was left out of the matchday squad completely for the recent 3-3 draw with West Ham in a season which has been nowhere near his best in an Arsenal shirt.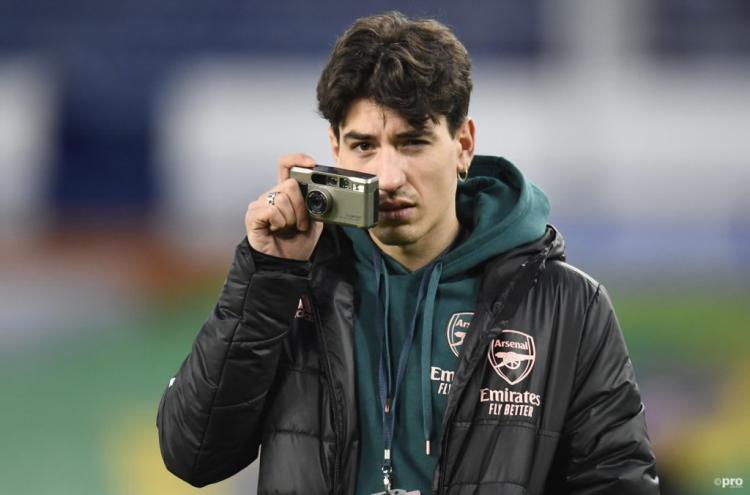 Mistakes have crept into his game while his disciplinary record is worrying as he has collected eight yellow cards in 22 starts this season. They have usually been for incidents when has been caught out of position and forced to react, too, rather than for particularly bad tackles or other offences.
There is a feeling that his time may be up at the Emirates and that a fresh start may be the best thing for both the club and the player. He has been linked with a move to Barcelona or Inter.
After four years with Arsenal, Mohamed Elneny was shipped off to Besiktas last season, only to be strangely reintroduced back into the first team squad in North London for the 2020/21 season.
Though he has impressed on occasion, he is very much the fourth-choice central midfielder behind Thomas Partey, Granit Xhaka, and Dani Ceballos.
Arsenal are reportedly looking at a number of central midfield targets for the next transfer window, including Houssem Aouar and Guido Rodriguez, so Elneny might be one of the players to leave and make room – if a decent offer comes in before his contract expires in 2022.
Alexandre Lacazette was a player brought it to bring the Arsenal attack to the next level in the summer of 2017, costng a huge €53 million from Lyon.
It goes to show how disappointing the move has ultimately turned out that Lacazette is still on his first deal with Arsenal and hasn't received an extension or a pay rise since initially putting pen to paper on a five-year contract in 2017.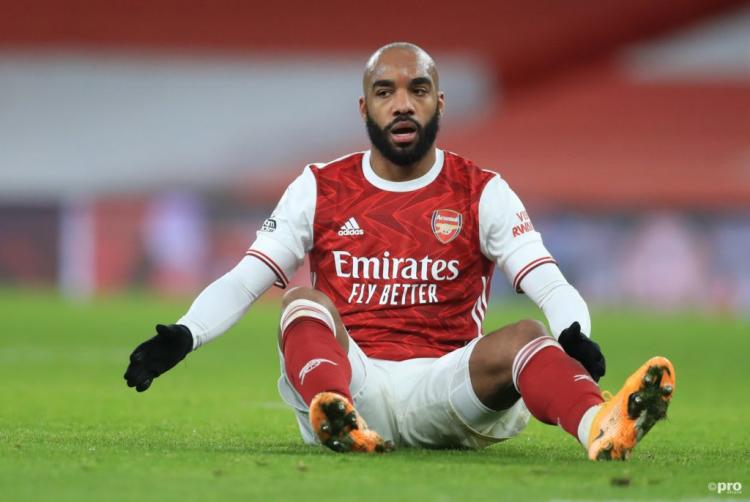 In the season before he left for Arsenal, Lacazette struck 28 times in Ligue 1 for Lyon, but has not been able to do better than 14 in each of his three full seasons with the Gunners.
A tally of 11 goals in 19 starts is impressive for the current campaign, but the club need to decide whether or not they want to cash in on the Frenchman before his contract expires.
There was a lot of buzz surrounding Eddie Nketiah earlier in the season as he received plenty of minutes under Arteta, both those minutes have dried up.
He has been left out of numerous matchday squads recently and has ultimately made just three starts and 11 overall appearances, scoring a solitary goal.
While it would be romantic to have a homegrown player leading the line for Arsenal over the next 10 years, there is a feeling that Nketiah probably isn't good enough, even at 21.