Chelsea target Declan Rice will become a world class player, says former team-mate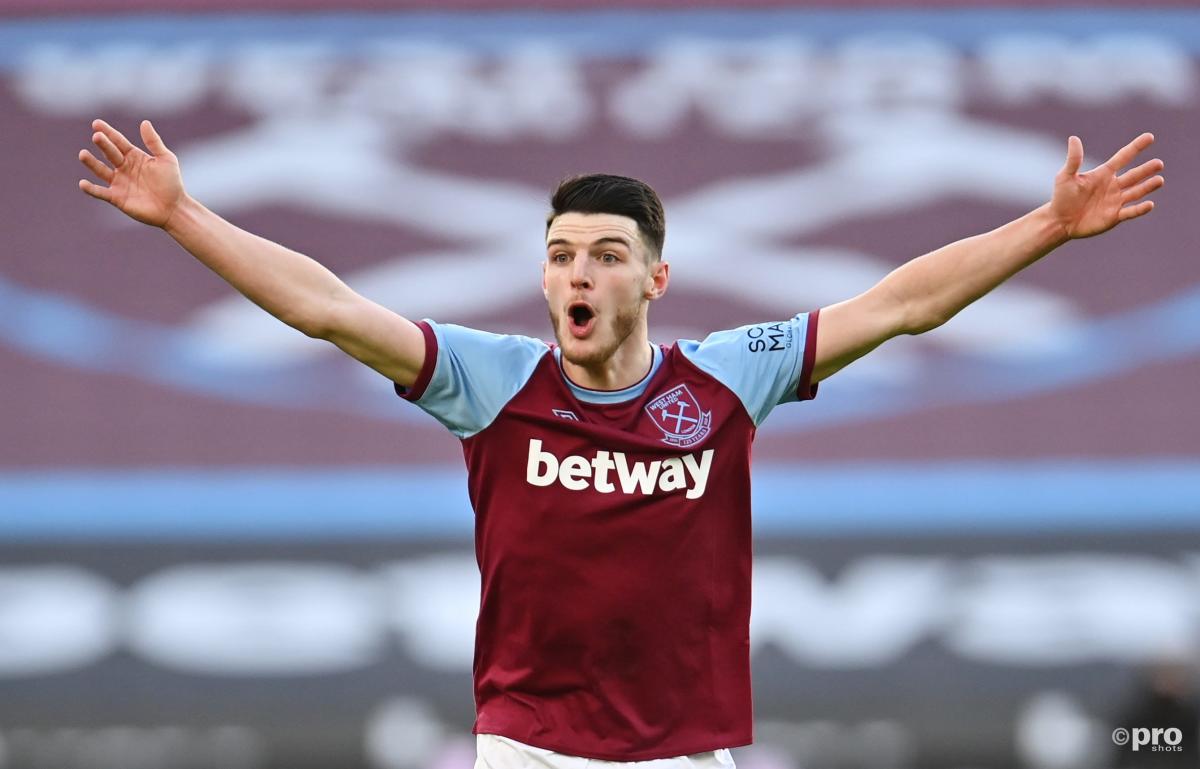 Declan Rice can become one of the world's best midfielders, thinks former team-mate Sebastian Haller.
The striker left the Hammers for Ajax in January for a fee of £20.25m, a club record sale, after just 18 months at the London stadium.
In his short spell at the club, the Ivorian played alongside Rice more often than not and grew to appreciate the midfielder's outstanding ability.
Haller lauded the 22-year-old for not only his play on the field, but his influence in the dressing room, especially for a player of his age.
"He has everything," Haller said of Rice on talkSPORT. "He's still really young.
"He's a good captain, and he's technically good and strong.
"I can easily say that during my one-and-a-half years he was the top two most important players in the team, because he recovered a lot of balls and was really important for the team.
"The only thing I can wish him is to be a world class player, because he has the potential."
Chelsea had been heavily linked to Rice under previous manager Frank Lampard, who had a keen interest in transforming the player into a ball-playing defender.
However, is understood that the board at Stamford Bridge were reluctant to pay such a huge fee for a player they'd let go for nothing as a teenager.
Interest has cooled since the hiring of German boss Thomas Tuchel, who appears more in favour of current midfielder Jorginho and less desperate for a replacement.
Haller at West Ham
As for Haller himself, a return of 14 goals in 54 appearances flattered to deceive after a fee of £45m was outlaid to secure his services.
Following the appointment of David Moyes, the striker was utilised as a backup to Michail Antonio, leading to his departure this January.
"Maybe I wasn't in the best moment of my career. Maybe things were quite difficult for me and maybe the set-up was not perfect and it was not the right time," Haller added.
"I never blame one thing, it's just the situation that you need to understand and see.
"It was really frustrating to see those games coming and getting no goals. I also had the feeling that I couldn't really find the perfect place on the pitch or anticipate what my partner will do.
"I never usually look back with regrets, but of course I feel frustrated because I left without finishing something and that's a bad feeling.
"You have no choice and you have to look forward. I think it was the right moment to leave."