Why Isco's time at Real Madrid is finally up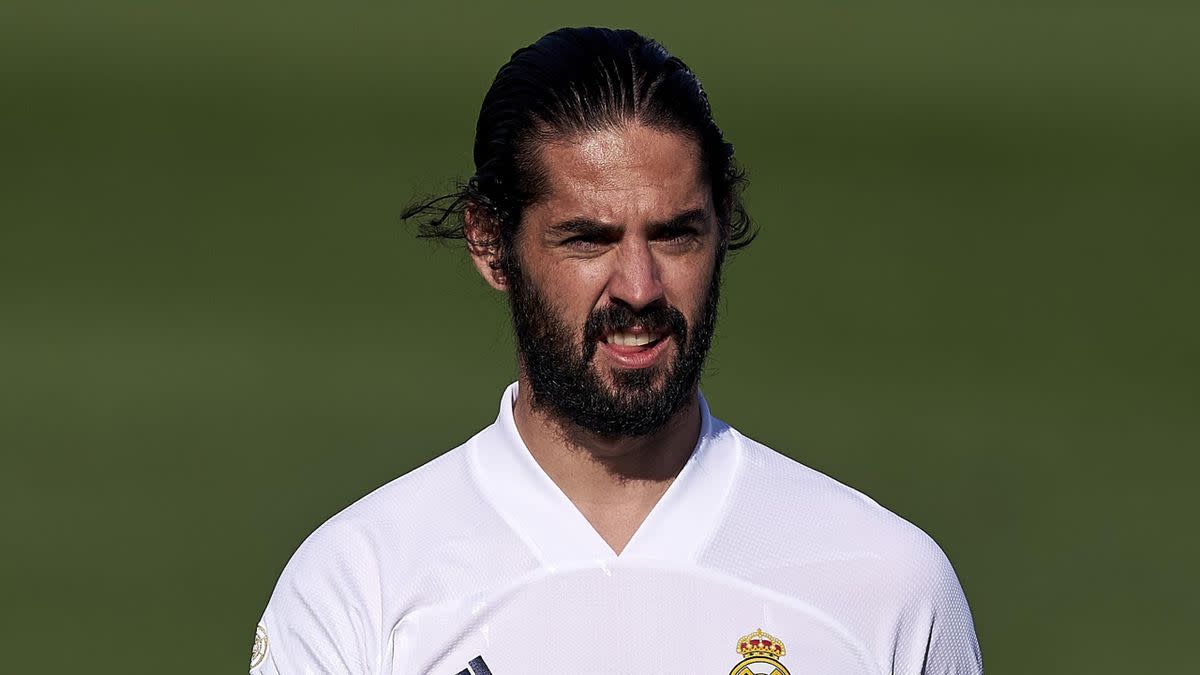 Isco's relationship with head coach Zinedine Zidane at Real Madrid has been described as irreversible by the Spanish media following Los Blancos's fixture against Getafe on Tuesday.
In the city derby versus Getafe, Madrid went into the game with a few selection issues.
Toni Kroos was suspended, while Fede Valverde and Eden Hazard were out injured. Isco could have been selected to take up a position either in an attacking midfield role or out on one of the wings.
However, Zidane opted to completed change formation and actually brought in Marcelo to play on the left of a midfield four, while youngster Marvin Park was selected ahead of Isco on the right.
To make matters even more embarrassing for Isco, another young player in Sergio Arribas was chosen as a substitute before him.
The Spaniard was given 14 minutes of playing time towards the end, when Real Madrid were already 2-0 up.
Following the game, Zidane explained why he didn't introduce Isco earlier, saying:
"Isco couldn't play. He has only trained once with the team. Then he entered the game a little more. Little by little. It was just that, because he only did one training session with us."
In the 2020/21 campaign, he has made just four starts in all competitions under Zidane, and although he has had his share of injury issues, his appearances accumulate to just 514 minutes of football.
Earlier in the season, Isco bemoaned the amount of minutes he was playing, as he was recorded by Movistar cameras complaining:
"If Zidane has to change me, he changes me in 50th or 60th minute of the game. Sometimes at half time. If he puts me in, he puts me in 80."
Does Isco want to leave Real Madrid?
According to AS, Isco requested to leave Real Madrid in the January transfer window, something that Madrid agreed to if someone was willing to pay upwards of €60 million.
With most clubs in financial hardship due to the coronavirus crisis, and in the notoriously difficult winter market, there were no suitors willing to pay that amount of money for the 28-year-old.
Isco does, however, retain hope of leaving in the summer, with Everton believed to be interested.
The Getafe game is not the first in which Zidane has proved he doesn't trust Isco.
At the end of last month, Real Madrid suffered a damaging loss at home to Levante in a game they lost 2-1.
The scoreline was at 1-1 since around the half-hour mark, but with Madrid chasing the winning goal, and then just an equalising goal after Levante scored with 12 minutes to go, Isco was left on the bench.
On this occasion, Mariano Diaz, and Arribas again, were the players chosen by Zidane to head onto the pitch and save things.
Isco was apparently fit to feature, but afterwards complained of a back injury which would keep him out of the Huesca game, leaving Madrid with just six substitutes available.
This was believed to have fractured the relationship between player and boss even further.