Messi: Koeman "not confident" forward will stay at Barcelona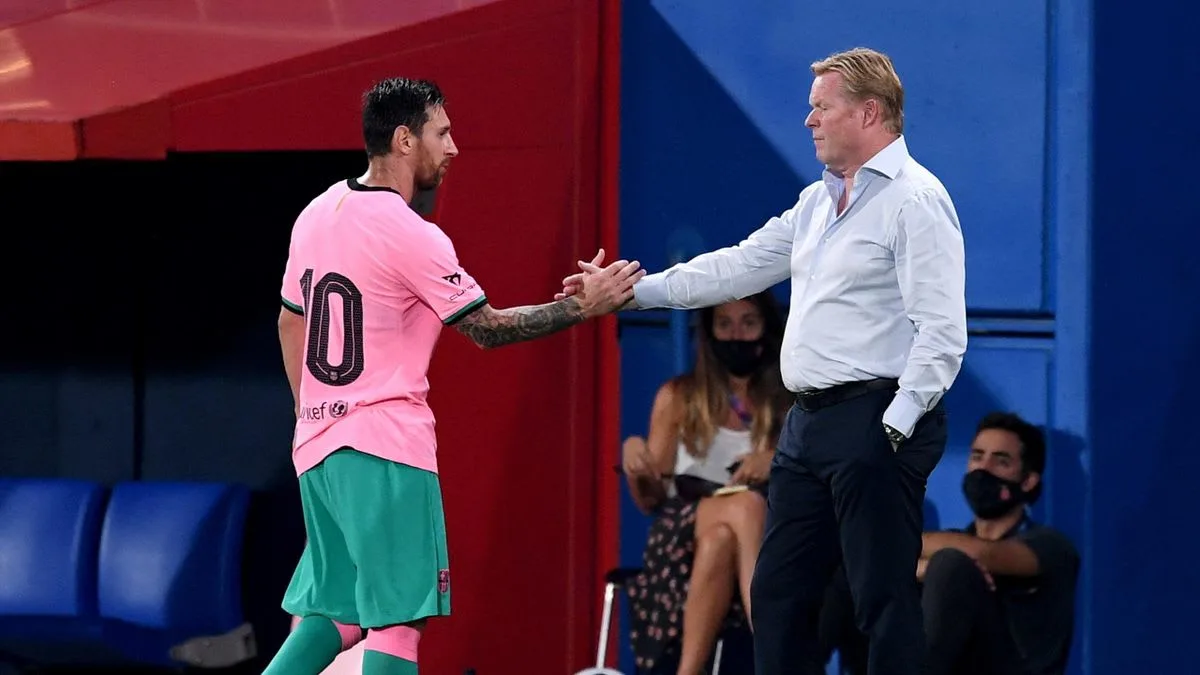 Barcelona head coach Ronaldo Koeman has admitted that he's "not confident" about Lionel Messi staying at the club this summer.
The Argentine star's contract is set to expire at the end of the season, which means he can move to another club for free next season.
As such, the forward has been linked with a number of Europe's biggest clubs. So far Paris Saint-Germain remain the firm favourites to offer Messi an attractive offer to leave his boyhood club.
And while Koeman undoubtedly hopes that Messi will sign a contract extension and stay at Barcelona, he's ultimately not entirely convinced that he will.
"I'm not confident about that," the Dutch coach said when he was asked by The Athletic if he was hopeful of Messi staying at the club.
"I'm hopeful, yes, about this because he's still a great player and he's still winning matches for us, for the team.
"I'm enjoying being his coach, if you look at his qualities every day in the training sessions, it's incredible. Of course, he came as a young kid to Barcelona. And I still don't see Leo Messi in another shirt other than the Barca shirt."
Messi's main grievances with the situation at the Catalan club seem to revolve around his team's inability to challenge for major trophies domestically or in Europe.
Not only is this current campaign hardly going to plan, but Messi and his teammates will still vividly remember the manner in which they were knocked out of last season's Champions league in a truly humbling 8-2 defeat to Bayern Munich.
"It was a difficult time because he's still the best player, but he was angry about some situations in the club," added Koeman.
"And he was not happy that he was in a team who lost 8-2 against Bayern Munich in the quarter-final of the Champions League. Of course, he was angry, he had to leave, he wanted to leave the team.
"First of all, what I said to the club was, 'OK, it's not my problem. It's a problem between the club and Leo Messi. And you have to resolve that'.
"Finally, the club said, 'We don't make a transfer for him. He needs to stay'. It was a difficult time for Leo but he finally accepted it."