'Hazard looks old at Real Madrid'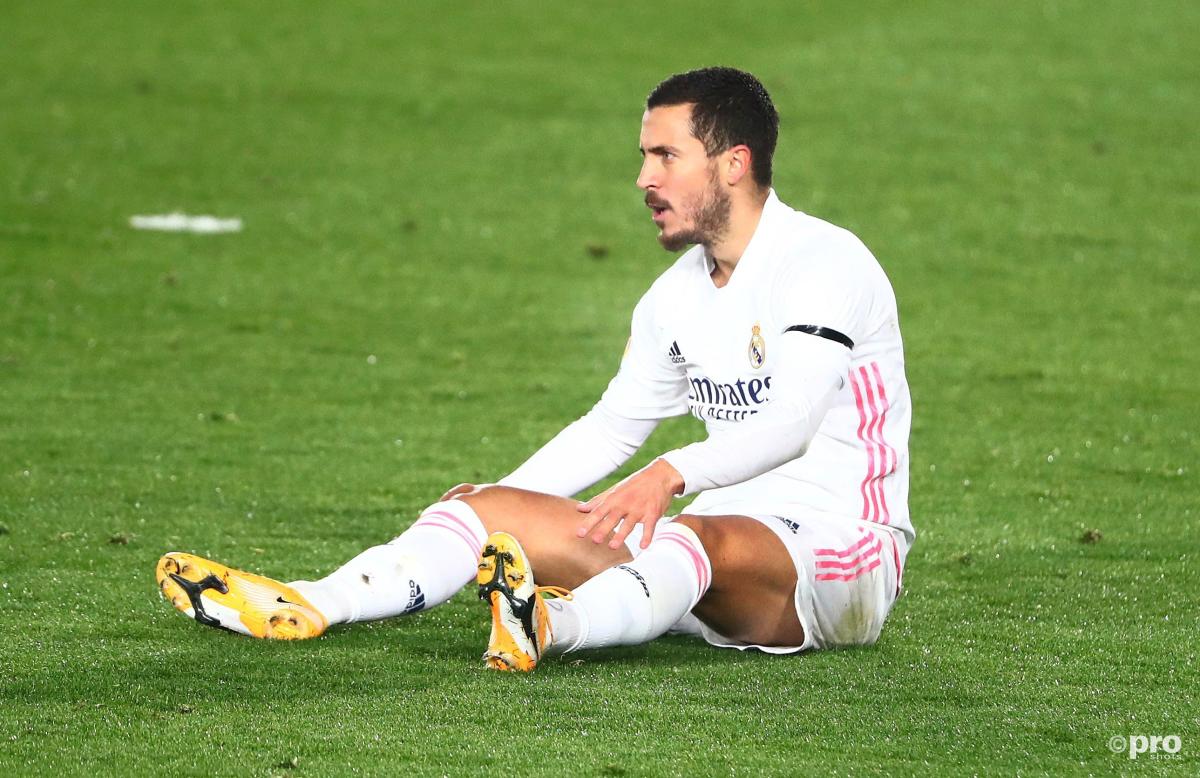 Former Chelsea midfielder Gus Poyet says Eden Hazard "suddenly looked older" when he left the Blues for Real Madrid in the summer of 2019.
Hazard was the last big signing for Los Blancos before the COVID-19 pandemic. The Belgian was expected to fill the void left by Cristiano Ronaldo, who departed for Juventus a year earlier.
But the 30-year-old has failed to live up to expectations in La Liga so far. His progress has been stunted by injury, but he has only scored three goals in 24 league games since joining the club.
Poyet didn't hold back with his views on Hazard and appeared to question whether he will be able to get back to his best physically.
"It hurts me a lot in this case. The year Cristiano Ronaldo left was the ideal time to replace him, he had had a great season with Chelsea," Poyet told Radio MARCA.
"When Hazard arrived in Madrid, he suddenly looked older. I don't think the style of play is the problem with this player, neither is the mentality; I would say that it's physically.
"He has paid the price for some physical problems that have not allowed him to return and have meant he has not returned to his best conditions."
Poyet also insisted that Zidane is not to blame for failing to see the best of Hazard in the white of Madrid as of yet.
"One of my maxims as a coach is to put players on the pitch with minimal or no excuses, and I don't think Hazard has ever been like that. There was always some excuse: he was at 60 percent, the team was not good…. "
"It's not Zidane's fault, the player is depending on himself to face this great challenge of turning it around."
Hazard will also miss Madrid's Champions League match with Atalanta on Wednesday.