Could Tottenham entice Julian Nagelsmann to the Premier League?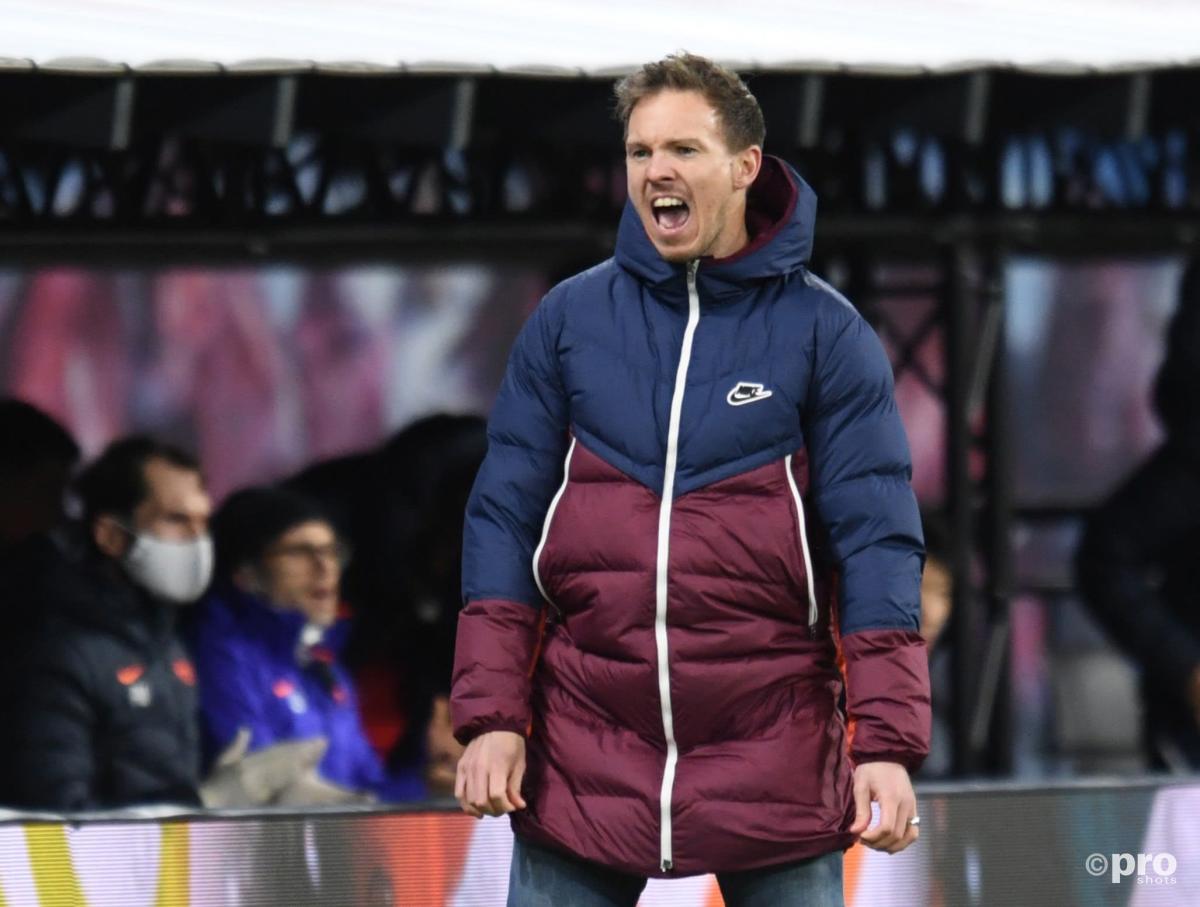 Tottenham Hotspur are growing impatient with Jose Mourinho and could reportedly look to replace the manager with Julian Nagelsmann next season.
According to the Daily Telegraph, the RB Leipzig head coach is top of the Premier League club's short list as potential replacements for Mourinho.
The Portuguese manager is undoubtedly in a spot of bother after his side once again stumbled at the weekend, losing 2-1 to West Ham.
The result now means that Spurs have not only failed to win all but three of their last 10 league games, but also currently sit ninth in the English top flight and nine points off their coveted fourth place finish.
As such, unless Mourinho can quickly turn things around at the north London club, it seems inevitable that Tottenham will quickly draw up plans to part ways with their current manager and appoint a new one that can get the job done.
But aside from the suggestions that Nagelsmann could take this Tottenham squad to new heights, the most pertinent question is undoubtedly whether or not Spurs could entice the German coach to London in the first place.
Who else is interested in Nagelsmann?
At the moment Nagelsmann and his team are still in the hunt for three trophies this season – the German Cup, Bundesliga and Champions League – and as such it's unlikely that the head coach would entertain any proposals from other clubs at the moment.
However, once this season comes to an end that may all change rather quickly. If Nagelsmann can push Bayern Munich to the very last day of the league campaign and even pip them to the title then it would certainly make sense for the 33-year-old coach to draw a line under his time in east Germany and leave on a high.
However, Tottenham would have to get in line at the back of a rather large queue of potential suitors for Nagelsmann's signature when he does decide to leave Leipzig. The most obvious club is Real Madrid, who not only tried to sign the German coach when Zinedine Zidane first left the position but are now reportedly just as interested in making Nagelsmann the natural successor to the French coach.
Another club that have shown interest in the past are Nagelsmann's current rivals, Bayern, who were reportedly close to enticing the coach to Munich prior to Hansi Flick's current spell at the club. Bayern will be in no rush to replace the head coach that brought them a historic treble last season, but they may have long-term ambitions of bringing Nagelsmann to Bavaria in two or three seasons.
As such, if the German coach did become available this summer it seems highly unlikely that Tottenham would be able to offer him the kind of salary or promise of major trophies that a club like Madrid could from day one.