West Ham target Youssef En Nesyri scores another hat-trick for Sevilla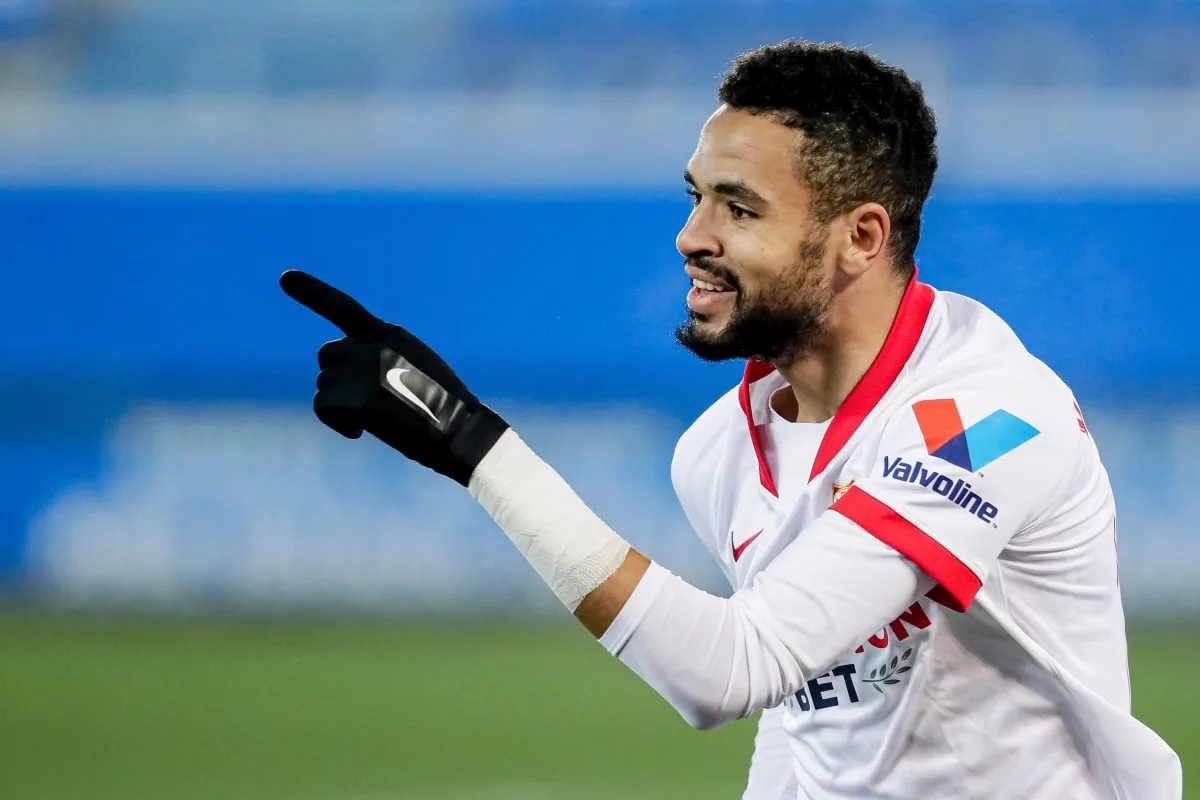 West Ham target Youssef En Nesyri has netted another hat-trick for Sevilla, this time against Cadiz.
Youssef En Nesyri is one of the hottest strikers in La Liga at the moment, and speculation has been adamant over the last several weeks that West Ham are considering putting in an offer for the 23-year-old.
Sevilla value En Nesyri supposedly within the £37m range, perhaps too far out of West Ham's comfort zone. However, given his form this season, they would be foolish not to at least submit an offer for the Moroccan.
En Nesyri's first hat-trick this season came only two weeks ago, in the 3-2 win against Real Sociedad, and now he's at it again.
His first goal showed a good poacher's instinct, as Suso's shot re-bounded off the post, and fell to the feet of En Nesyri, who slotted it home from close range.
Four minutes later, and the striker was at it again. Suso curled a delightful ball into the box from a set piece, and En Nesyri towered above all of the Cadiz defenders to head past goalkeeper Jeremias Ledesma to double the home side's advantage.
Seventeen minutes into the second half and En Nesyri completed his second hat-trick this month. The strikers once again showed instant reactions, winning another rebounded shot, this time with his head. En Nesyri planted the ball neatly into the bottom corner of the Cadiz net. It was En Nesyri's 12th league goal of the season.
En Nesyri is now up to 16 goals for the campaign in all competitions, and his performance will certainly make David Moyes' club sit up and take notice of the young striker.