Sergio Ramos transfer latest: Man Utd to sign the Real Madrid captain?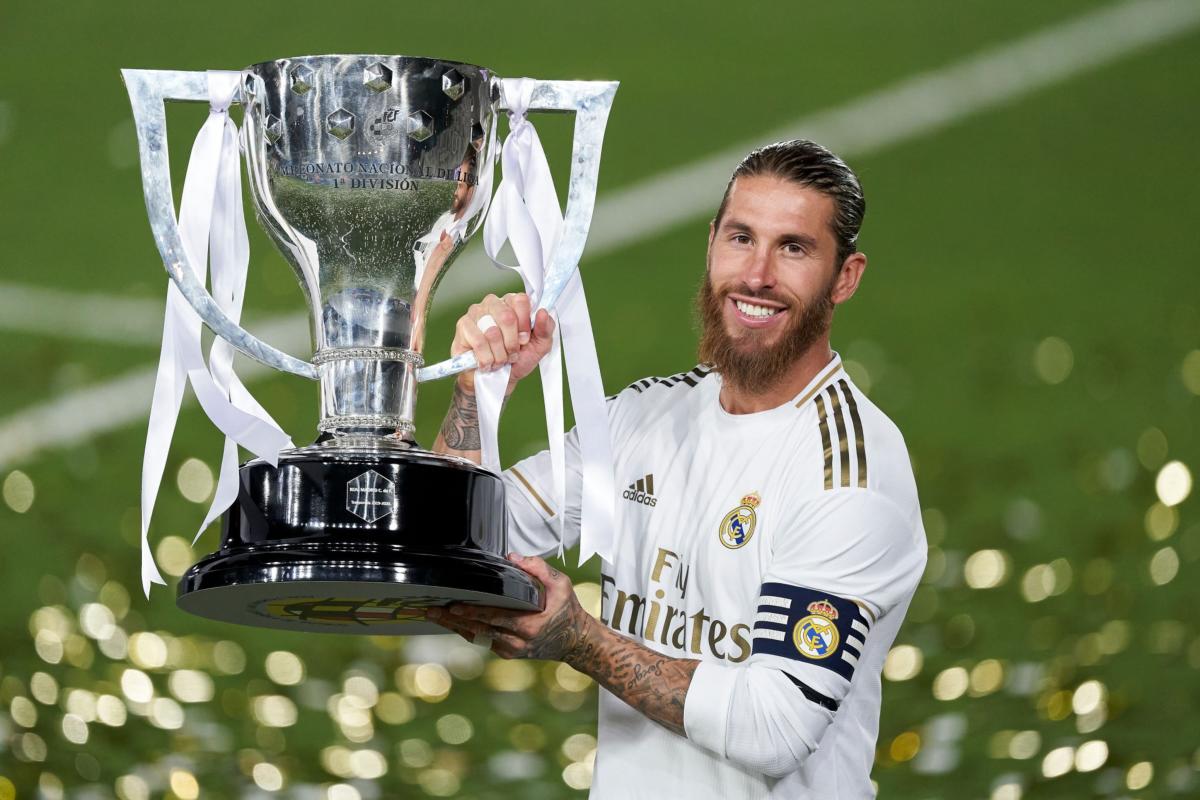 Real Madrid icon Sergio Ramos' time at the Santiago Bernabeu appears to be growing short.
Los Blancos seem unable to find a solution to his contract stalemate and an era that began when he arrived at the club from Sevilla in 2005 is set to end. Over that period, he has featured more than 660 times for the club and has found the target on 100 occasions.
Unsurprisingly, there are numerous suitors circling for the Spain international. With his contract expiring on June 30, he is presently able to talk terms with whoever he chooses ahead of a potential free switch in the summer.
Sergio Ramos contract negotiations: The latest
Ramos was rumoured to be close to new Real Madrid deal
Dispute over contract length stalled talks
Had hoped to close out a deal by January but failed
The subject of Sergio Ramos' future has changed quickly and regularly in recent times.
Reports in Spain suggested that he was ready to announce a contract in mid-November. When the player elected to cancel a press conference on Monday ,16th November, though, the suspicion was that no such deal had been completed.
By the following Wednesday, a fresh report from El Larguero was being widely cited in Spain. This reported that while there was no deal, there was a foundation in place for one to be made.
President Florentino Perez was said to be discussing the contract one-on-one with the player. Consequently, no agents or middlemen were involved, meaning the talks were relatively uncomplicated.
As of 12th January, no agreement had been reached.
Sergio Ramos snapshot:
| STATISTIC | SERGIO RAMOS |
| --- | --- |
| AGE | 34 |
| CLUB | Real Madrid |
| POSITION | Centre-back |
| CONTRACT EXPIRES | 2021 |
| REAL MADRID APPS | 667 |
| REAL MADRID GOALS | 100 |
Previously, one of the stumbling block between the parties had been over the length of the deal. Real Madrid have an unwritten rule that players over 30 do not receive multi-year deals. At 34, Ramos wanted the assurance of at least two more seasons at the club.
More recently, wages appear to have become an issue. Ramos is reportedly asking for €15m per year, with Madrid, who need to cut their wage bill, offering €12.5m.
The capital side have consistently maintained their desire to see Ramos stay put. After the 3-2 win over Inter in the Champions League, head coach Zinedine Zidane said: "He is our captain and our leader, of course we want him forever."
Who else is interested in him?
Manchester United and Manchester City are linked with Ramos, although it is the Old Trafford club who are said to be keener on the 34-year-old.
Having had trouble finding a solution to their issues at centre-back, Ole Gunnar Solskjaer's men could use him as a high-quality medium-term solution. Certainly, he would fit into their side seamlessly.
United will have watched veteran Thiago Silva excel at Chelsea, and that could prompt them to make the move.
Paris Saint-Germain are credited with being the other club that holds a big interest in Ramos. Indeed, one of the major draws of the Ligue 1 side was that they were willing to offer him a three-year contract.
While a significant pay increase was also on the cards, it was the long-term confidence that the Ligue 1 side had in him that was the major attraction to the Spain centre-back.
READ MORE:
Will Sergio Ramos stay at Real Madrid?
It seemed that Sergio Ramos was primed to stay at the Bernabeu in November. Now, however, the likelihood is that he departs. The closer to June 30 that he gets without a deal being found, the higher the probability that this will be his last year with the club.
Should a contract be signed, he will have the opportunity to become Los Blancos' record appearance maker. He currently stands fourth on the all-time list, 81 behind Raul, who has 741, in first place. Without significant injury issues, he is on course to break that mark.
It is a tantalising opportunity for one of the modern-day greats.