Do Juventus need Olivier Giroud?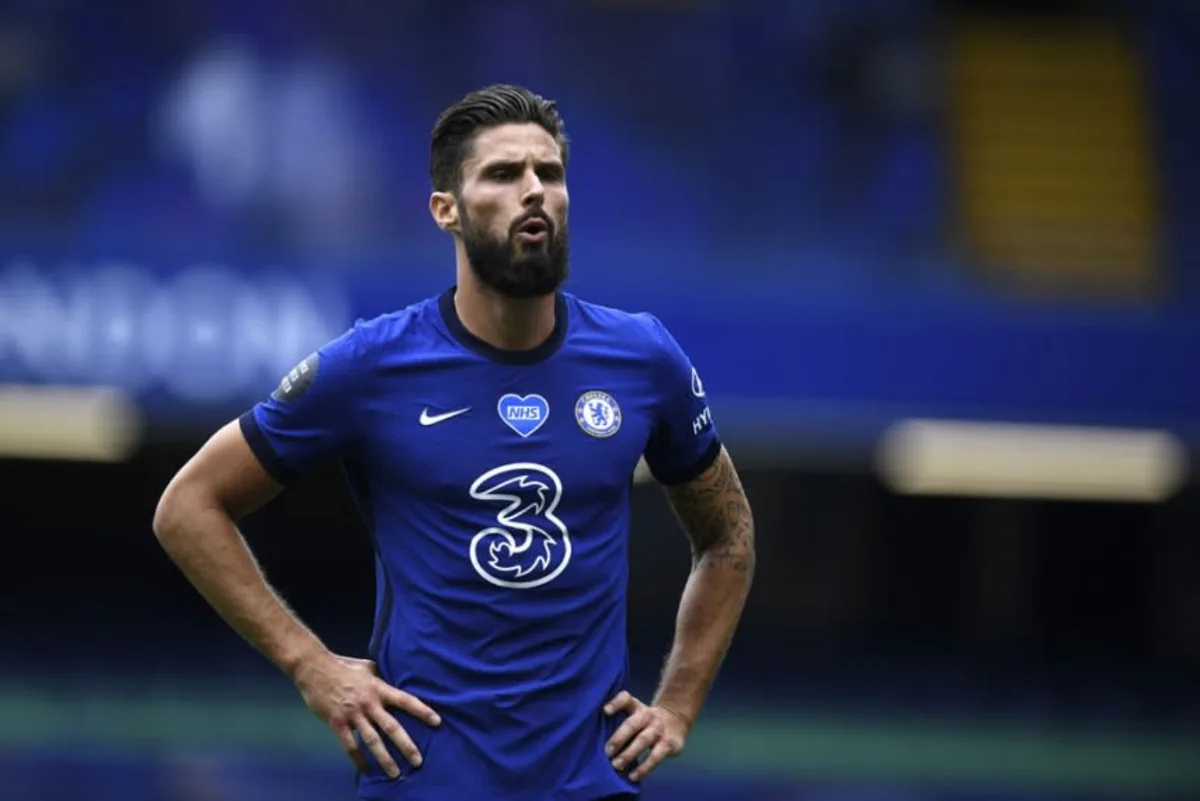 According to the latest reports circulating in Italy, Juventus are in the market for a back-up striker in January.
The Bianconeri currently have only Cristiano Ronaldo and Alvaro Morata as forwards in their squad, and coach Andrea Pirlo is seeking an additional option to take the weight off of the former Real Madrid duo.
Recent speculation has linked Chelsea striker Olivier Giroud with a move to Turin.
The 34-year-old striker is in need of first-team football in order to make Didier Deschamps' France squad for Euro 2021.
So would Giroud to Juventus make sense for both parties?
What would Giroud offer Juve?
The perennial Italian champions are in need of a back-up striker.
After tinkering with different formations early in his reign as Juve boss, Pirlo has seemingly settled on a 4-4-2 system in order to get the best out of Ronaldo and Morata.
Playing with two strikers constantly takes its toll, so it would be in the club's best interest to sign another forward to reduce the burden on Morata and Ronaldo.
Juventus were in the market last summer for a player with Giroud's characteristics. A deal for Edin Dzeko was virtually done, only for the move to collapse in the aftermath of Arkadiusz Milik's own move to Roma breaking down due to his disputes with Napoli.
Milik has also been talked about as a potential signing for The Old Lady, with the Pole free to leave Napoli next summer. Yet it's highly unlikely that he will leave Naples in January, which doesn't change Juve's situation for the here and now.
Giroud's robustness and aerial presence would be a much needed commodity for Juve, as only Ronaldo provides a threat in the air. Morata, meanwhile, specialises in running behind defenders, always hanging on the shoulder of the last line of defence.
Asked about Giroud in the aftermath of the club's 4-1 win against Udinese, Pirlo told the broadcaster DAZN: "The window opens tomorrow [Monday], we already discussed with the club what we want to do and if there are any opportunities. Maybe a striker that can rotate with our strikers."
The arrival of the Frenchman would undoubtedly give an extra weapon in attack.
More news:
Does Giroud need Juve?
Not as much as he did a month ago. Giroud's fine performances with Chelsea have worked him into Frank Lampard's rotation, and while he is not used in every match, he is playing regularly enough to earn a place in France's Euro 2020 squad.
"Giroud knew that his playing time was limited at one point. He turned the situation around. Now the situation has changed. It might change again in February or March. If he starts three games a week, that would not be ideal either!" Deschamps told L'Equipe last month.
Meanwhile, the forward has indicated he does not see his short-term future as lying at Stamford Bridge.
"My career, in the short term, I see it at Chelsea. Now, we know things go quickly in football, both in good and bad ways," he told French outlet Le Dauphine Libere.
"I want to keep my head clear and focus on the pitch. I'm coming to the end of my contract at Chelsea in June, even if we have the option of another year.
"We'll go over things at the end of the year. But, once again, I have the ambition of winning something with Chelsea this season because I have a lot of hope due to the quality of our squad."
Conclusion
Should a deal transpire, does it benefit both club and player?
It benefits Juventus more than Giroud. The club are looking for another striker, that much is clear. They've also been linked to Fabio Quagliarella, Fernando Llorente, Sam Lammers and Graziano Pelle.
For Giroud, meanwhile, he would be playing dice with his international prospects just as it seems he is back on track before the summer.
At Juventus, Giroud would firmly be behind Ronaldo and Morata in the pecking order, but with Frank Lampard having no less than nine attacking players for five positions, the Frenchman would at least face less competition, to a degree.