Forget Rodgers, Man Utd's saviour is Luis Enrique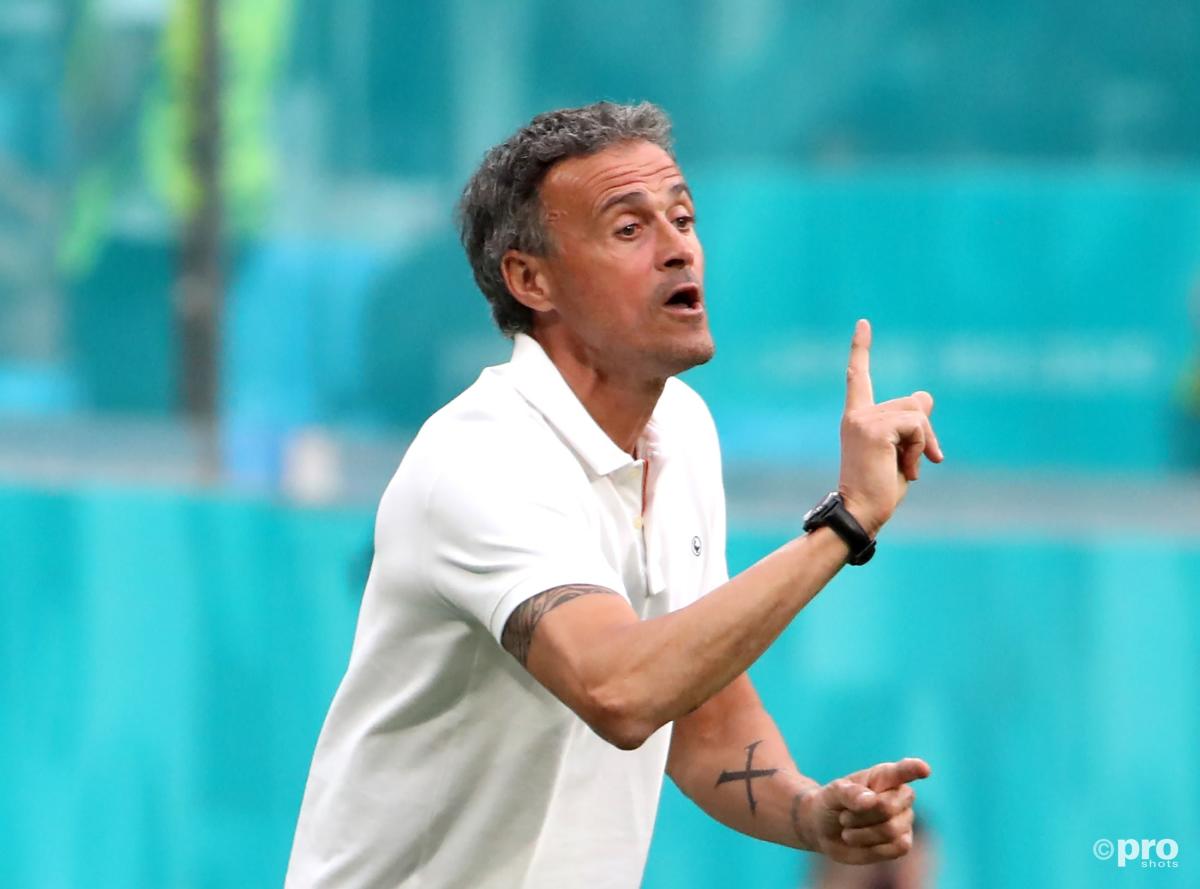 Spain national team boss Luis Enrique is the latest high-profile name to be linked with the Manchester United job, should manager Ole Gunnar Solskjaer be dismissed.
The former Barcelona man joins Ajax's Erik Ten Hag and Leicester City's Brendan Rodgers, the latter being the heavy favourite, as the leading candidates for the role.
United have suffered consecutive humiliating derby day defeats to Liverpool and Manchester City, leaving Solskjear's job in a precarious position.
At the moment, it looks as though the Red Devils hierarchy are looking to keep the Norwegian at the helm but plans for an eventual replacement have surely begun.
Perhaps the board have been put off making a decision by the huge compensation fee Solskjaer would be due, given he signed new long-term contract in the summer.
Though, either way, it would take a miracle for the former Champions League-winning player to keep his job beyond the finale of the 2021-22 campaign.
Do Man Utd need Rodgers or Enrique?
Now, one could make the case that the ideal candidate for the Manchester United managerial position is currently working at Tottenham Hotspur.
Antonio Conte is a proven winner, in the Premier League, and had been out of a job since the summer before he agreed a deal with Spurs last week.
Yet, that is not to say United don't have any high quality options remaining.
Brendan Rodgers has had an impressive career in management to date, challenging for the Premier League title with an average Liverpool squad (besides Luis Suarez), winning several titles at Celtic and lifting Leicester's first and only FA Cup trophy.
However the same question over Rodgers' credentials remains. Without doubt he's good, but is he great?
That's because, despite his successes, he did not lift the title with The Reds and, most recently, he did not manage to qualify for the Champions League with The Foxes.
A senior #mufc source has indicated Solskjær could remain manager until the end of the season #mulive [@samuelluckhurst]

— utdreport (@utdreport) November 17, 2021
And while both would have been remarkable overachievements, isn't that what great managers do?
Luis Enrique, on the other hand, has a top five European league, La Liga, as well as Champions League silverware on his CV.
Coaching a front three of Neymar Jr, Suarez and Lionel Messi helps, of course, but managing a squad full of such huge egos is harder than it looks. Just ask Solskjaer.
The Red Devils' current group of players isn't quite on that level, but they have the quality to be winning titles.
So, why wouldn't you hire a manager who's proven to be able to do just that?
Up against Thomas Tuchel's Chelsea, Jurgen Klopp's Liverpool and Pep Guardiola's Manchester City, United need Enrique in charge, not Rodgers, if they are to end their decade-long Premier League drought.