N'Golo Kante: Should Chelsea cash in on Inter Milan target?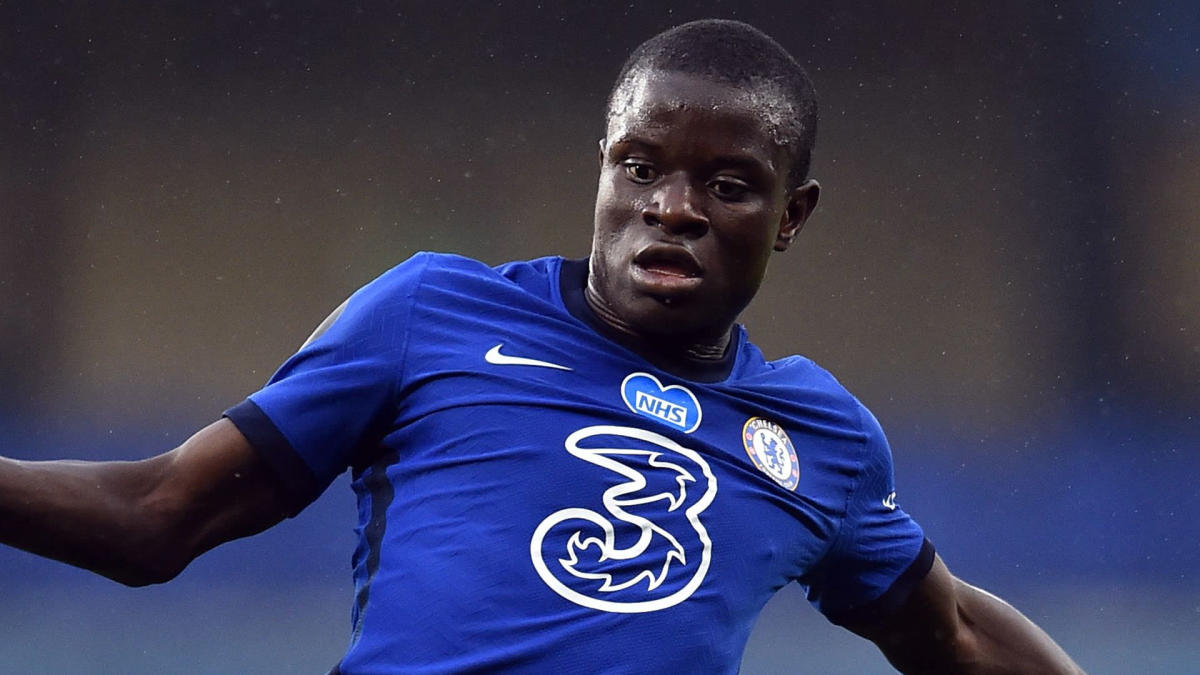 Inter Milan are reportedly preparing a move for Chelsea midfielder N'Golo Kante.
Antonio Conte is keen to bolster his options in the centre of the park as he looks to break Juventus' stranglehold on Serie A.
And Inter are ready to go head-to-head with Real Madrid for Kante when the transfer window opens. Hamstring problems served to disrupt the 2019-20 season for the Frenchman, who will turn 30 before the current campaign is out.
So, should Frank Lampard look to cash in one of his most valuable assets?
Despite being in and out of the starting XI due to his fitness issues last term, Kante's value to Chelsea remained obvious.
The former Leicester man won 66% of his tackles across 22 Premier League outings – a figure as good as any he has posted since moving to England.
And, while Kante's tackles per game went down to four (his previous high being 5.9 in his second year at Chelsea), other areas of his defensive game remained at a high level.
The 29-year-old made six interceptions P90, his highest since making a remarkable nine per game during Leicester City's title win.
He also made six recoveries P90, with a career-high 2.2 of those coming in the opposition half of the field.
As the SciSports graph below shows, Kante's data placed him among the better central/defensive midfielders in the Premier League last year.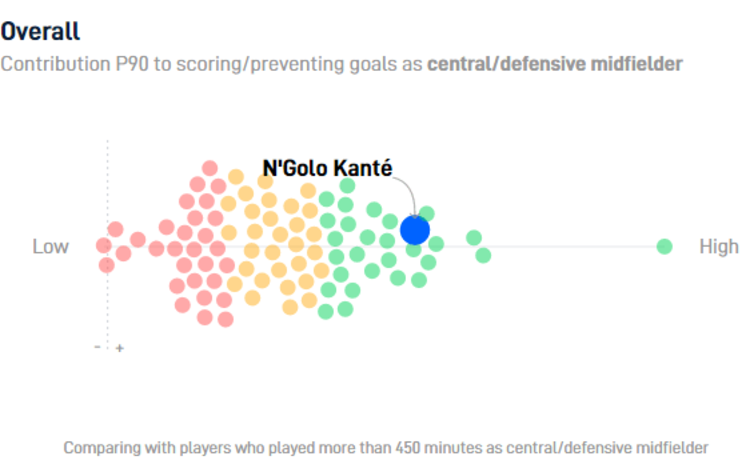 These positive figures have sustained into the new season, which has seen him start all but three matches – two in the EFL Cup and one away at FK Krasnodar in the Champions League.
The midfielder is showing no severe signs of decline, has the full faith of his manager, and is contracted to Chelsea until 2023.
Inter Milan appear to have a battle on their hands to secure his services any time soon.