Modric: I want to end my career at Real Madrid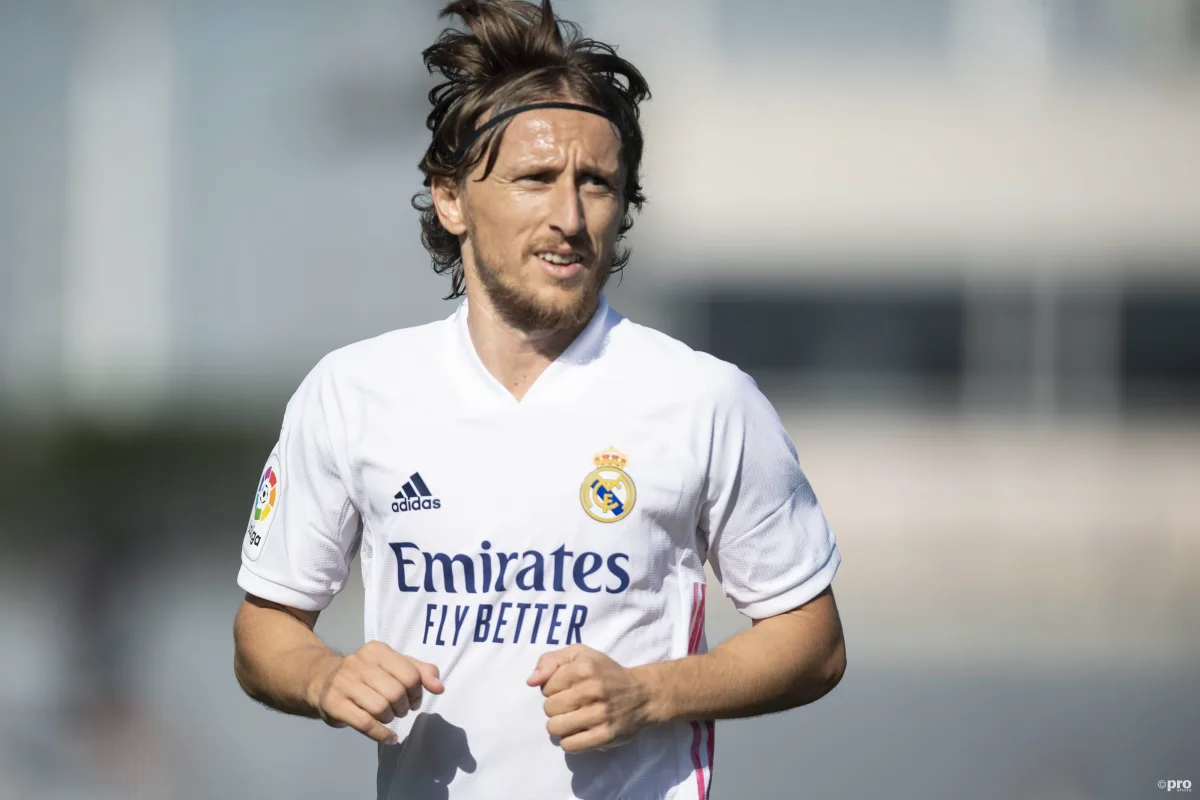 Luka Modric says he wants to end his career at Real Madrid, putting rest any talk of a move away from the Spanish capital.
The Croatian's current contract runs out this summer when he will be available on a free transfer.
As of 1 January 2021, he will be free to talk to other clubs about a potential move, while recently he played down of a potential return to Tottenham alongside former team-mate Gareth Bale.
READ MORE:
Despite no new deal agreed as of yet, Modric has left no doubt that it is his wish to remain at the Santiago Bernabeu, not just for his next contract but until he retires.
"I feel good, I feel strong, and I still have plenty of football in my legs and strengths to continue, but let's see what happens in the future," the 35-year-old said ahead of Real Madrid's Champions League clash against Inter.
"A lot of people are talking and ask about my situation but let's see what happens. I'm calm. I just want to help the team like always.
"I've said many times and I'll say it again, I'm very happy at Madrid and I'd love to end my career here, but let's see what happens.
"Maybe you thought my answer was a bit cold because I've been asked many times and I've said the same answer many times. I feel good and I want to stay at Madrid for as long as I feel I can help the team.
Modric snapshot:
"Who wouldn't want to end their career at Real Madrid? But it depends on a lot of things. But there is no-one who'd be happier than me to continue at Real Madrid."
Modric also took the time to back under fire head coach Zinedine Zidane, who has been criticised for some of Real Madrid's performances this campaign despite them winning the league in 2019/20.
"It's not just recently we've defended the coach – we've always defended him since he came to Real Madrid," he said.
"Every time they ask us about him, the criticism he receives, of course we're with him. We've never doubted him. We've won many things together and we hope this continues in the future.
"It's normal we defend our coach; it's always been like that. We've won many things with him and I hope we continue to win things."
So far in this season's Champions League, Madrid have won one, lost one, and drew one in a group alongside Gladbach, Shakhtar, and Inter.