Football Manager 2022 wonderkids: Five of the best target men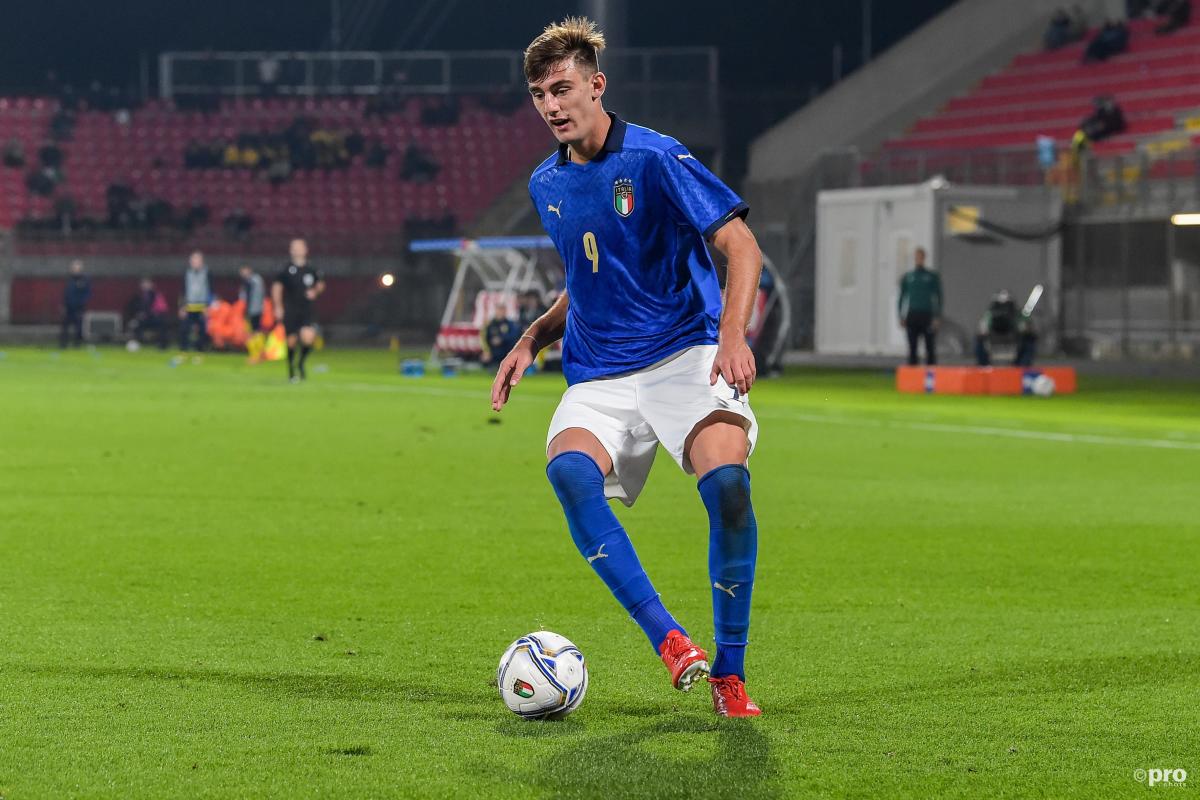 Football Manager 2022 has been released since November, with users once again given the opportunity to take control of their favourite clubs and lead them to glory.
One of the most exciting aspects of any new save in FM is the prospect of buying players to mould the squad into the image of the manager.
This can involve trying to identify young wonderkids who could turn into superstars.
We have already detailed some of the game's top wonderkids, and in this article we'll focus not just on the centre-forward position, but the role of Target Forward specifically.
READ MORE: Football Manager 2022 wonderkids: Five of the best deep-lying playmakers
READ MORE: Football Manager 2022 wonderkids: Five of the best ball-playing defenders
So, here are five wonderkid Target Forwards for you to look at.
Lorenzo Lucca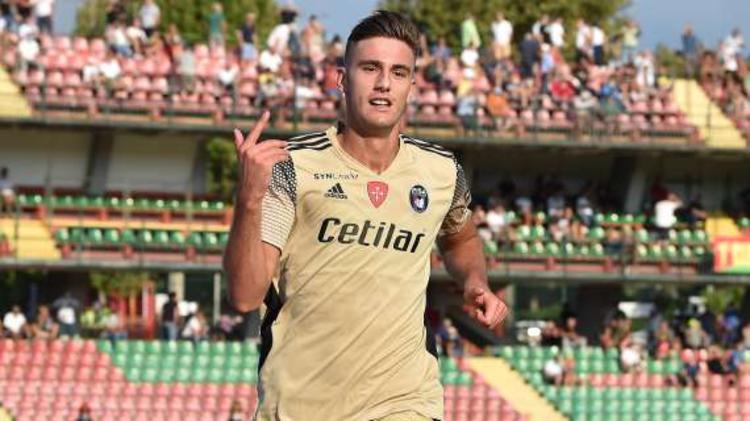 Lorenzo Lucca may only be 21 but he has already had a nomadic career of sorts.
After starting with the Torino academy at age eight he would eventually go on to play for Chieri, Atletico Torino, Vicenza, Palermo and Brescia.
Now, he finds himself at Pisa and it is his form in Serie B which has led to a call up for the Italy U-21 side.
In seven starts so far this campaign he has scored an impressive six goals, and is arguably in the perfect place to hone his craft before making the step up to Serie A, which is inevitable.
His best attribute is arguably his prowess in the air, as you'll see by his stats below.
Finishing: 15
Heading: 17
Determination: 18
Jumping Reach: 17
Strength: 14
Transfer Value: £375k - £3m
Roberto Piccoli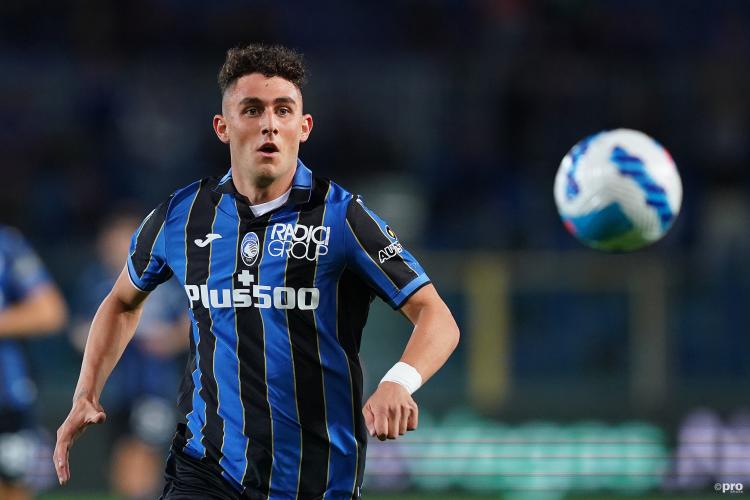 Born and bred in Bergamo, Roberto Piccoli is Atalanta through and through and started his young career in the academy of La Dea aged 10.
He may not be the most prolific goalscorer yet, but he is a real handful for defences and aims to put himself about, utilising his physical attributes.
At the end of August, he came on as a substitute for the Atalanta first team in a match versus Torino and actually scored the winning goal which was also his first as a professional.
We'll likely see more and more of Piccoli as the season goes on.
Finishing: 14
Heading: 15
Natural Fitness: 16
Jumping Reach: 15
Strength: 16
Transfer Value: £250k - £5.6m
Lassina Traore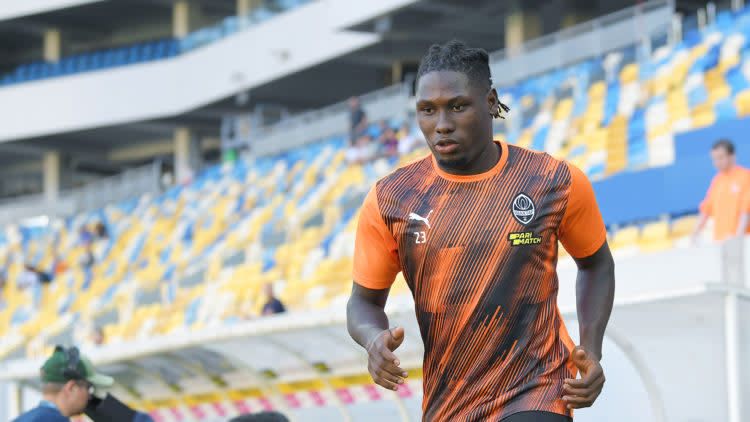 Lassina Traore was on the books at Ajax for years before eventually making the €10 million switch to Shakhtar in the summer of 2021.
He has already become a popular figure among the fans at Shakhtar after scoring two goals in a 3-0 defeat of arch rivals Dynamo Kyiv in the Ukrainian Super Cup.
Though not especially tall, Traore is muscular and his physicality makes him a handful for defenders, both with his back to goal and when running in behind.
Users won't be able to buy him immediately as the Shakhtar transfer has just happened, but at 20 years old he is a wonderkid to keep an eye on.
Finishing: 15
Heading: 11
Pace: 14
Determination: 15
Strength: 16
Transfer Value: £10.5k - £16m
Adam Idah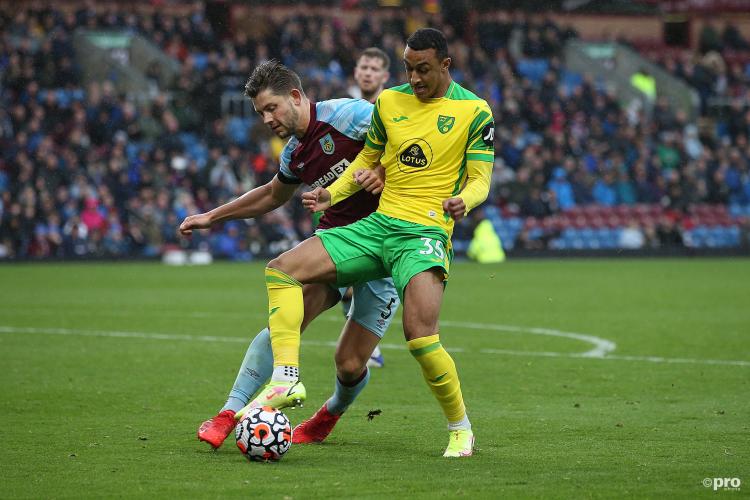 Adam Idah is not really an unknown quantity as he has already played for Norwich in the Premier League, but there is a feeling that he could be ready to finally explode on to the scene, especially if Norwich continue losing matches.
In his third match with the Canaries he scored a hat-trick in the FA Cup, while he is also a full international with the Republic of Ireland.
Idah is not only blessed with excellent overall athleticism but also speed as he is capable of bursting in behind in a flash.
He can, however, be utilised as a Target Forward.
Finishing: 154
Heading: 12
Pace: 15
Determination: 14
Strength: 15
Transfer Value: £10.5k - £16m
Armando Broja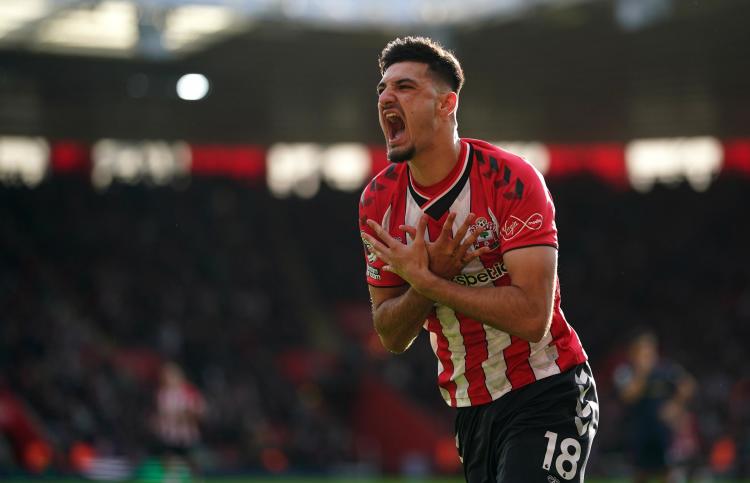 Due to his height (6ft 3in), Armando Broja is often used as a target man, but he is deceptively quick, and is most certainly a penalty-box predator, with many of his goals coming via rebounds, or simply being in the right place at the right time.
His link-up play is excellent, and he often receives the ball in a deep position, finds his winger and makes his way into the box.
Broja is a talented forward with an eye for goal, and he's shown that he is at least ready for a shot at the first-team.
His parent club is Chelsea but he has been loaned out to Southampton, where he has made a positive start in the 2021/22 campaign.
Finishing: 12
Composure: 11
Pace: 15
Acceleration: 16
Strength: 14
Transfer Value: £16.5m - £20m
To look at wonderkids from Football Manager 2021 who will likely still be relevant in the 2022 edition of the game, click here.