January's Most Wanted: Hazard to West Ham, Newcastle or Chelsea return?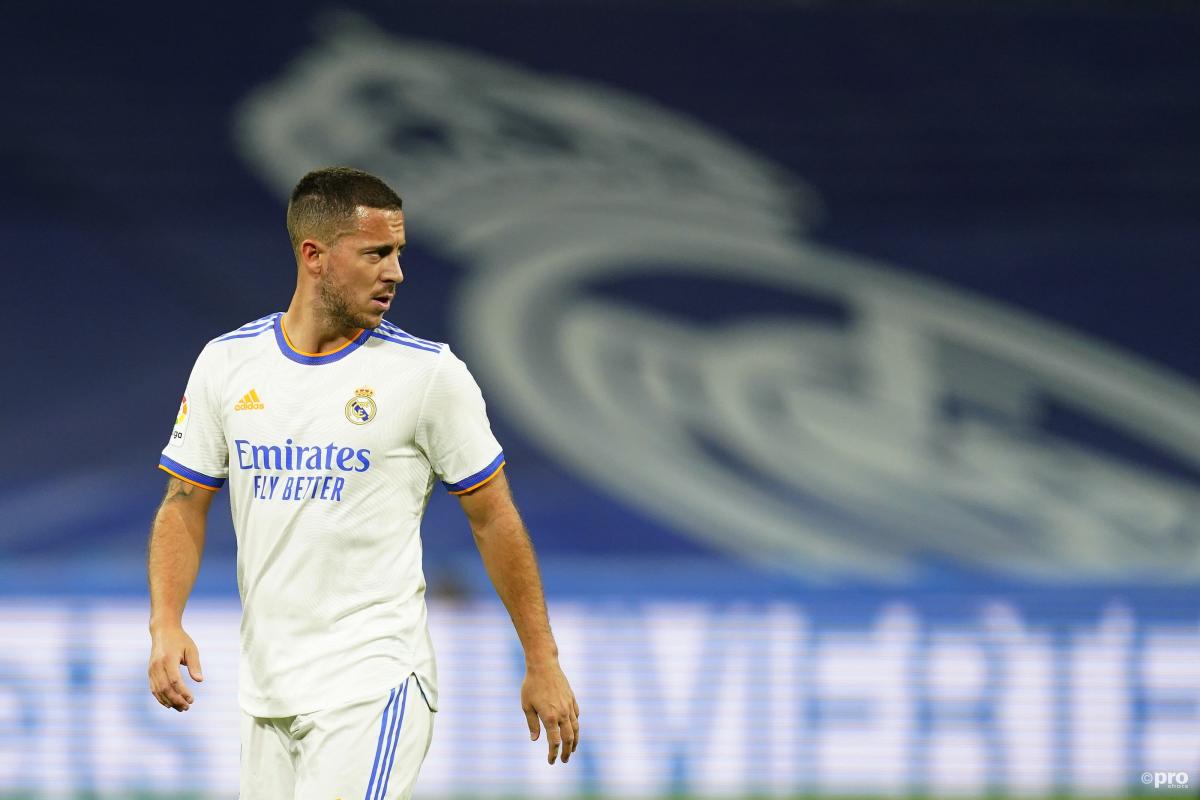 Few players in the modern game have seen their demise come as swiftly as Eden Hazard's at the top of European football.
Once coveted the world over for the manner in which he dragged Chelsea to multiple titles, the Belgium international has unfortunately succumbed to injuries that have now made him a shadow of his former self.
As such, speculation has surrounded the Real Madrid player for some time. So will Hazard depart the Spanish giants this month or stay put?
What is Eden Hazard's transfer status?
Although Madrid would never admit as much publicly, the Spanish giants are almost certainly desperate to sell Hazard in the January window.
Not only has the senior player been overlooked by Carlo Ancelotti for much of the season in favour of the in-form Vinicius Jr, but he'll be pushed even further down the pecking order if Kylian Mbappe makes the move in the summer from Paris Saint-Germain.
Ancelotti, to his credit, has tried to be diplomatic about Hazard's lack of game time this season - just six starts in 20 games in La Liga - but has also been rather blunt at times. "Hazard is ready, but his problem right now is that he has a coach who prefers other players, which can happen in a squad like this one," admitted the Madrid manager in October.
Indeed, despite joining the club for €115 million only three years ago, Hazard is now surplus to requirement at Madrid.
When does Eden Hazard's contract expire?
Eden Hazard's current contract at Real Madrid is set to expire on June 30, 2024.
What clubs are interested in Eden Hazard?
Although Hazard has struggled for game time this season, he's still a remarkable popular player in European football and his reputation from his time at Chelsea could still see him make a big-money return to the Premier League.
The Belgian winger has been linked with a move to West Ham and potentially a return to Chelsea, but the most likely scenario is a move to Newcastle, who have the money and desperation to take a punt on the 31-year-old forward.
Hazard has also been linked with a return to Lille, but it remains unlikely that the Ligue 1 side would be able to afford even half of his wages at this moment in time.
Could Eden Hazard leave in January?
As mentioned above, Madrid would be more than happy to cash in on Hazard in January but the club would likely be looking for a transfer fee in the region of the player's current value, which stands at €20 million.
Could Eden Hazard leave in the summer?
If the player can't find a buyer in January, a move in the summer is also perfectly within the realms of possibility. If Madrid do indeed sign Mbappe, we can surely expect to see Hazard be moved on in one form or another.
How old is Eden Hazard?
Eden Hazard was born on January 7, 1991 which makes him 31 years of age.