10 players who failed to get the transfer they wanted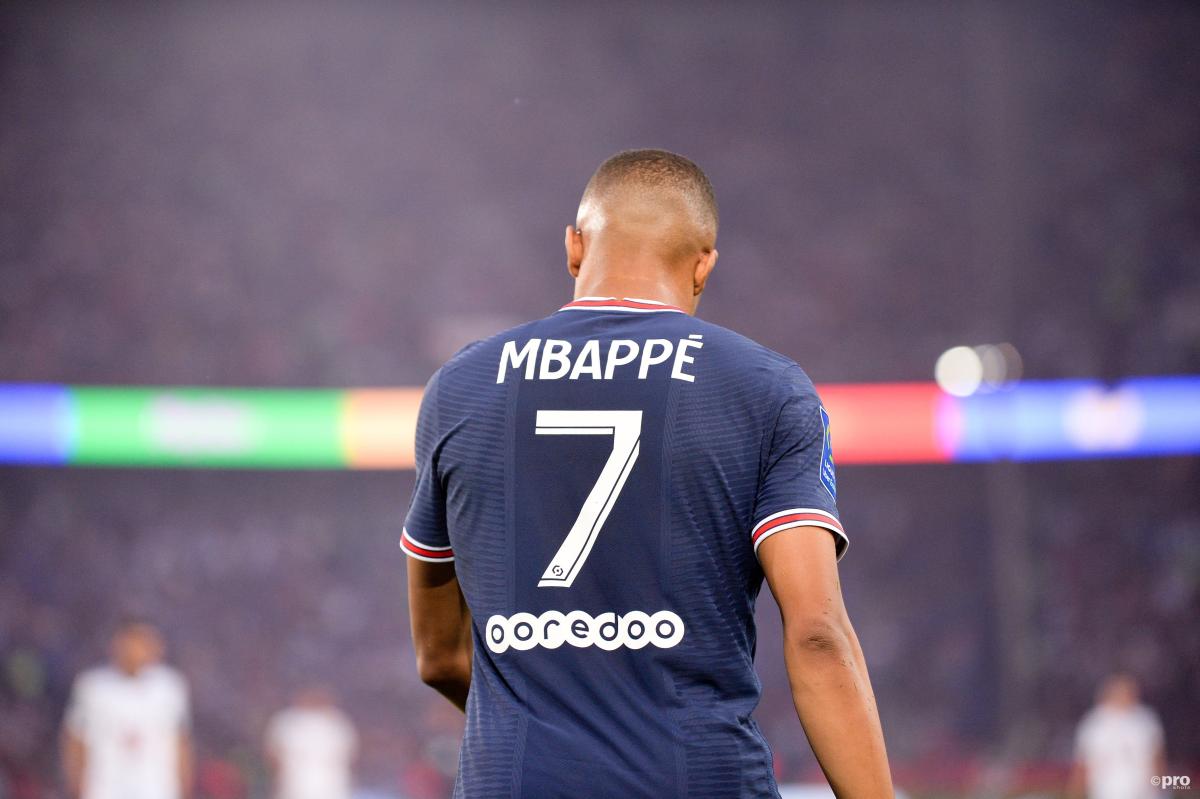 The summer transfer window is finally over and we can all finally breathe again!
Well, most of us can. For while many people in the football world will be happy with how the summer has played out, there are a number of players who haven't got what they wanted.
Football Transfers runs through 10 players who wanted or needed a transfer but failed to get their wish.
Kylian Mbappe (PSG)
Despite all of PSG's signings this summer, Kylian Mbappe continually refused to sign a new contract that expires in 2022.
The Frenchman dreamed of moving to his favourite club Real Madrid, but PSG consistently refused to sell him.
With just days remaining of the transfer window, it seemed as if Mbappe may get his wish when PSG chief Leonardo publicly admitted that the attacker would be allowed to leave if the Blancos met their demands.
But despite making a number of bids believed to be between €160-200m, PSG still refused to do business. Mbappe is stuck in Paris for another year.
Harry Kane (Tottenham)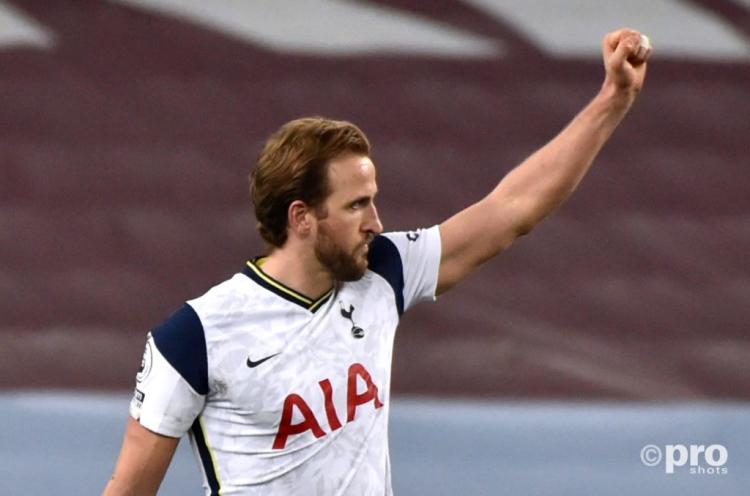 Manchester City were very public in their desire to sign Harry Kane this summer in what would have been a British record transfer.
It was a move that Kane desired to make, having put in a transfer request at the start of the summer and having allegedly received the word of Tottenham owner Daniel Levy a year ago that he would be allowed to leave in 2021.
Kane has still not won a trophy during his entire career despite being 28 and he realised this may be his last chance of a big move.
He even apparent didn't turn up for training for a few days in an attempt to force the transfer through. Tottenham and Levy wouldn't budge, though, and even refused to take Man City's calls. So Kane, reluctantly, stayed.
Donny van de Beek (Man Utd)
Donny van de Beek's agent Guido Albers has slammed Man Utd for not letting the midfielder leave this summer.
"There was a lot of interest from Italy, Germany, England, so that looked good," Albers told Voetbal International.
"But you need the co-operation of the club, and it looked like they would, but ultimately they didn't. Disappointed, but also assuring for him, so that he will get his chance, and will get his minutes, but this will become clear in due time."
Whether Van de Beek gets those minutes is very debatable. He endured a disastrous first season at the club, scoring just one goal and barely featuring this calendar year.
Bernardo Silva (Man City)
Manchester City manager Pep Guardiola admitted before the start of the new Premier League season that Bernardo Silva was one of three players who wished to quit the club.
"He's our player. Not just Bernardo, there are two or three players that want to leave but they are our players and when they bring some offer and they want to leave we are open to discuss but it depends on them," Pep confirmed.
Bernardo was keen for a new challenge after four years at the Etihad, and he is also no longer a key player under Guardiola following the signing of Jack Grealish.
But there was never any serious interest due to his high salary.
Callum Hudson-Odoi (Chelsea)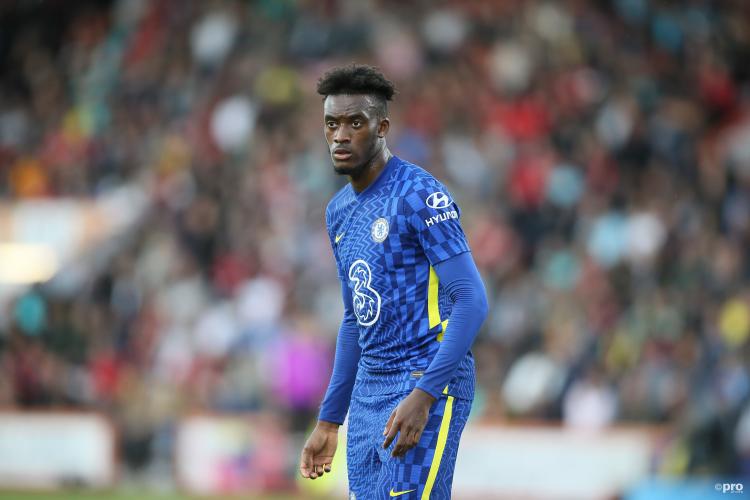 Callum Hudson-Odoi has shown his undoubted talent on numerous occasions in a Chelsea shirt, but a regular place in the starting lineup is yet to come his way.
Operating as a wing-back at times last season, it appears manager Thomas Tuchel is aware of the 20-year old's ability but can't find an attacking role to utilise him in with the likes of Mason Mount and Kai Havertz ahead in the pecking order.
A move to Borussia Dortmund would have been ideal for the youngster, and he knows it, but the Blues opted to keep him around just in case of an injury crisis. And decisions like this are what threatens to prevent Hudson-Odoi from fulfilling his superb potential.
Miralem Pjanic (Barcelona)
In the summer of 2020, Barcelona and Juventus pulled off a controversial transfer swap deal involving Miralem Pjanic and Arthur Melo.
Huge money was exchanged for both, and the Bosnian headed to Camp Nou.
Unfortunately for him, the deal was agreed before Ronald Koeman took charge, and it soon became clear the Dutchman was not a fan.
Pjanic has never looked comfortable in a Barcelona shirt, and thanks to the emergence of Pedri he has found himself on the periphery of things. He made only six starts last season and registered no goals and no assists.
This time around he has been completely frozen out of the squad. He desperately wanted to return to Juventus on loan but a deal couldn't be done due to his high salary.
Tanguy N'Dombele (Tottenham)
Tanguy N'Dombele was begging to leave Tottenham, who were also trying to find him a new club in the last days of the window so that they could then sign a new midfielder.
The Frenchman has undoubted natural ability but his attitude has been questioned after falling out with a number of coaches.
N'Dombele was heavily linked with a swap move to Juventus, which would have seen Weston McKennie go the other way. He was also associated with a return to Lyon.
But in the end no concrete bids were made for the player and it remains to be seen if he can be reintegrated into the first team.
Divock Origi (Liverpool)
Divock Origi, who scored the goal to clinch the Champions League for Liverpool just a couple of years ago, remains the forgotten man at Anfield.
Nearly ever summer since he arrived at the club the Belgian has been linked with either a loan or permanent move away due to the lack of playing time he receives.
Xherdan Shaqiri was in a similar situation and he was granted a move to Lyon, but Origi looks set to stagnate on the bench for at least another six months.
He hasn't played a single minute in the 2021/22 Premier League yet, and over the course of the last three seasons prior to this one he has amassed just 13 top-flight starts.
Philippe Coutinho (Barcelona)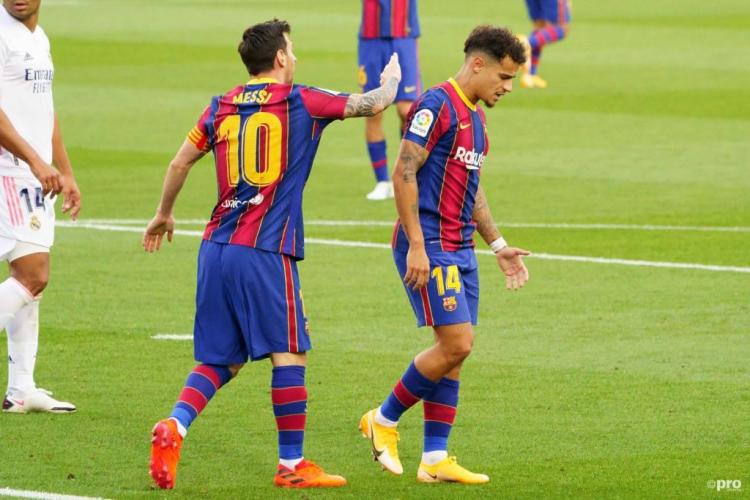 While Barcelona were absolutely desperate to get the likes of Miralem Pjanic, Samuel Umtiti and Antoine Griezmann off their wage bill this summer, any speculation surrounding Philipps Coutinho was strangely quiet.
This wasn't through an extreme desire to keep the Brazilian, but more than they didn't see the point in putting efforts into selling him when there were no clear suitors out there.
Nobody wanted Coutinho and not due to his footballing ability, but due to his enormous salary. He will likely be on the periphery of things again at Camp Nou.
Ainsley Maitland-Niles (Arsenal)
In the hours before transfer deadline day, Ainsley Maitland-Niles put out a social media post indicating that he didn't care what club he played for as long as he was valued and would be given playing time.
He was granted playing time at West Brom last campaign and requested to leave Arsenal for the good of his career again, with a move to Everton desired.
Mikel Arteta, allegedly, wanted to use him at right-back but when Maitland-Niles expressed a need to play in midfield, he was informed he would be training with the reserves. Lose-lose for both player and club.