How Juventus have struggled by choosing Chiesa over Aouar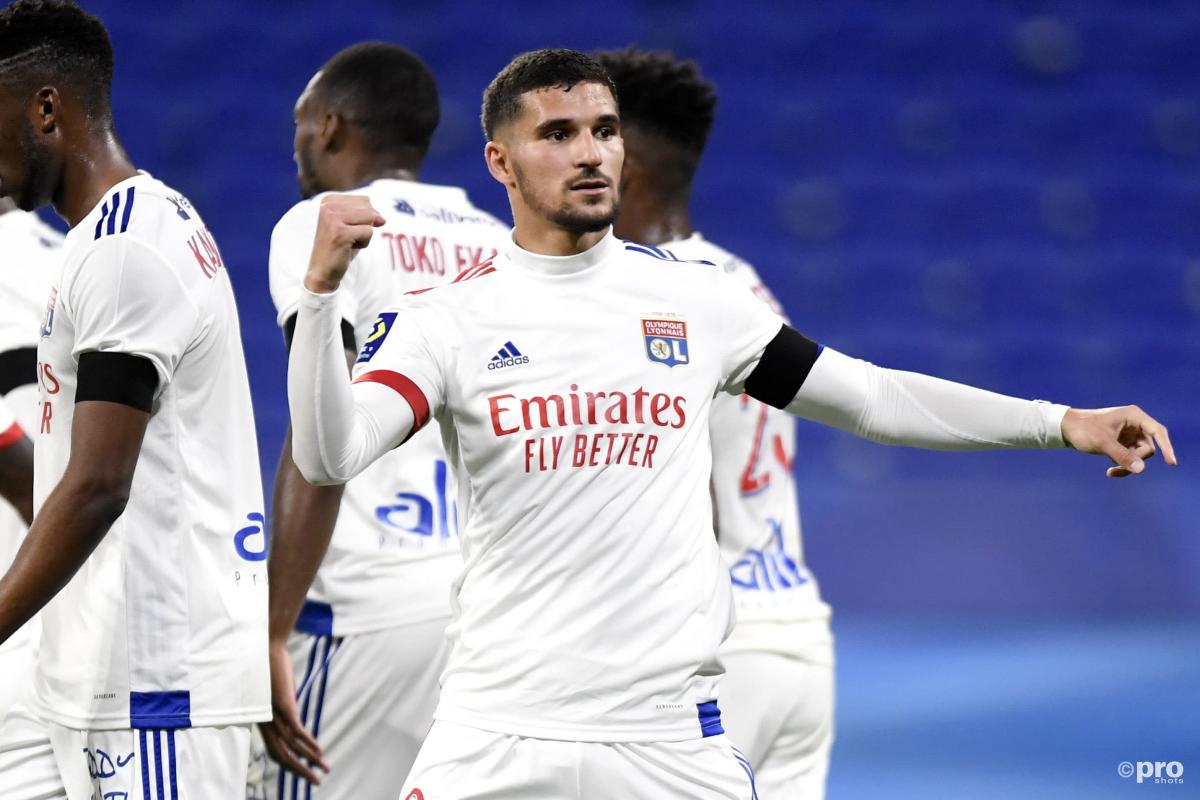 Is the Juventus hegemony over Serie A about to end? It's been one of the main talking points in European football this season.
The club sacked Maurizio Sarri and installed the inexperienced Andrea Pirlo as head coach at the beginning of the season.
Tasked with implementing an easy-on-the-eye brand of football that will win over the neutral, Pirlo has had a rocky start to life on the Bianconeri bench. Despite not actually losing many matches, Juve were drawing games against sides that in previous years they would've swatted aside with relative ease.
Six draws before the Christmas break had left Juventus some 10 points behind league leaders Milan. Naturally, questions were asked of Pirlo's temperament. However, in defence of the legendary midfielder-cum-coach, the squad he inherited is imbalanced, especially in midfield.
By all accounts, the club had a choice between signing winger Federico Chiesa from Fiorentina or midfield dynamo Houssem Aouar from Lyon during the summer transfer window, and chose the former over the latter. But did it make sense?
What Aouar could've brought to Juve's midfield
The Juventus hierarchy were impressed by Aouar's dynamism when they faced Lyon in the Champions League Round of 16 last season.
Lyon ultimately prevailed over the Italian giants, as they went on an unlikely run to the semi finals of the competition.
Juventus were slow and lethargic against Rudi Garcia's side, everything Aouar isn't.
Their current crop of midfielders – Adrien Rabiot, Arthur, Aaron Ramsey and Rodrigo Bentancur – all share similar characteristics: they are all good on the ball, technically and tactically astute, but all lack speed and power. The signing of Weston McKennie from Schalke has eradicated a portion of the problem, but McKennie alone cannot fix issues that have been present since the departures of Arturo Vidal and Paul Pogba half a decade ago.
The signing of Aouar would've given Pirlo the tools to implement the high press he desires, something he talked about in his coaching thesis at Coverciano last summer.
The new coach had asked his players to press high at the beginning of the campaign, but due to the lack of pace in the midfield, Juve's defenders were left highly exposed to counter attacks, and Leonardo Bonucci and Matthjis de Ligt looked extremely vulnerable without cover.
Choosing Chiesa over Aouar
Juve ultimately picked signing Chiesa over Aouar, and it could cost them their 10th consecutive Serie A crown.
Chiesa hasn't performed badly since arriving from Fiorentina on the final day of the transfer window in early October, but neither has he set pulses racing, except for one or two fleeting moments of brilliance.
The Italian winger produced a man-of-the-man performance in the 3-1 win against Milan at San Siro last month, dominating his individual duel against Theo Hernandez. ""We signed him so he could take men on in the final third, his position might change, but his role does not," said Pirlo after the game.
Chiesa possesses the dynamism that Aouar also inhibits, but with the former marooned on either flank throughout most games, he can't exert his influence on a consistent basis.
Whilst Pirlo has since adapted his ethos, turning into a more pragmatic coach in an attempt to stop Juve from falling further behind, one speculates that if the club can sign players that he wants, a high press will once again be implemented.
Aouar's turn of pace and ability to dribble at high velocity are all key facets missing from Juve's current style of play. They may well return for the player this summer, with relations between president Andrea Agnelli and Lyon's Jean-Michel Aulas well maintained.
However it might be too late for the Turin club to continue their decade-long dominance of the Italian game. However a year without winning anything could be a blessing in disguise for The Old Lady, but the decision to buy Chiesa rather than Aouar hasn't paid off, as of yet.