Saudi Pro League summer transfers 2023: All the Done Deals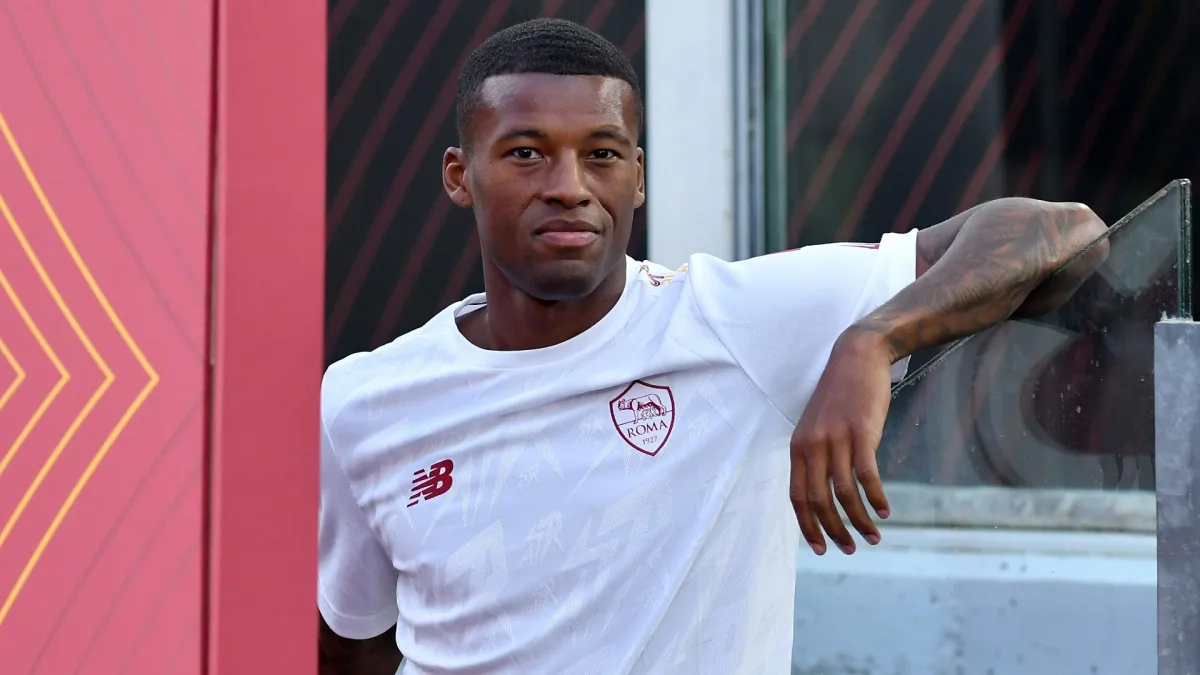 The Saudi Pro League is the NEW lucrative destination for the best footballers in the world.
Cristiano Ronaldo, Karim Benzema, N'Golo Kante, Sergej Milinkovic-Savic, Riyad Mahrez, Sadio Mane, Neymar, and many more top soccer superstars are now plying their trade in Saudi Arabia.
It is all part of a huge financial investment by the Kingdom of Saudi Arabia in not only football but sport in general. Golf and boxing have already witnessed massive investment and now it is football's turn.
READ MORE: Premier League 2023/24 summer transfers: All the Done Deals
The Public Investment Fund (PIF) - Saudi Arabia's sovereign wealth fund - which is overseen by Crown Prince Mohammed bin Salman, has taken over four of the biggest clubs in the kingdom. These are the Riyadh-based Al Nassr and Al Hilal, and the Jeddah-based Al Ittihad and Al Ahli.
As a result these teams have a fortune to spend in the coming months and likely years. But many other teams are also splashing the cash.
In the summer of 2023, we saw a host of huge deals with superstars paid a fortune to move to Saudi Arabia.
READ MORE: Free agents: The best players available on a Bosman Transfer
Ronaldo and Benzema earn €200 million a year, while Kante is on €100m per season. Neymar is set to earn €275m over the course of his two-year deal at Al-Hilal, although that could rise to an even higher amount.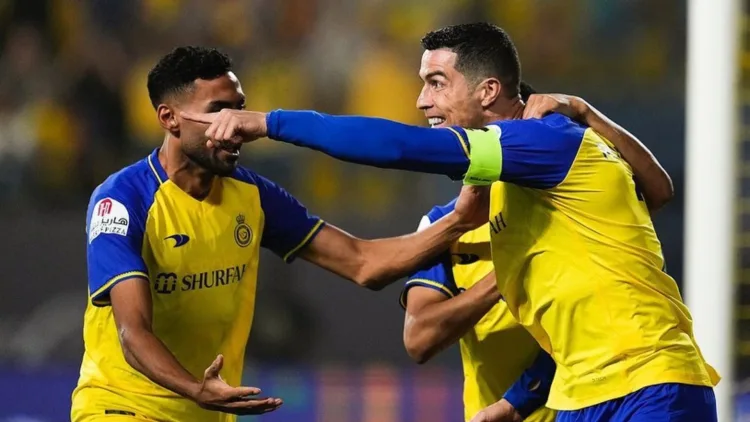 Benzema and Kante have transferred to Al-Ittihad on free transfers after their contracts at Real Madrid and Chelsea, respectively, expired.
Al-Hilal made a huge splash by signing Ruben Neves for €55m from Wolves and Kalidou Koulibaly for €23m from Chelsea. They then added Sergej Milinkovic-Savic from Lazio for €40m on a contract worth over €20m per season, an increase from €3.2m per year in Italy.
Furthermore, they have signed Brazilian duo Malcom and Neymar, as well as Aleksandar Mitrovic and Bono.
Chelsea sold two stars to the Saudi Pro League, with goalkeeper Edouard Mendy moving to Al-Ahli for €18.5m and the aforementioned Koulibaly joining Al-Hilal.
Roberto Firmino joined the same club as Mendy on a free transfer from Liverpool, while Al-Ahli also signed Riyad Mahrez from Man City for €35m and Allan Saint-Maximin from Newcastle for €25m.
Marcelo Brozovic joined Ronaldo at Al-Nassr, arriving for €18m from Inter. Lens midfielder Seko Fofana also arrived at Al-Nassr for €19m, as did Man Utd left back Alex Telles for €7m and ex-Man City defender Aymeric Laporte.
Al-Ettifaq backed Steven Gerrard by signing Liverpool legend Jordan Henderson, PSG midfielder Georginio Wijnaldum, Lyon forward Moussa Dembele, Everton star Demarai Gray and ex-Celtic player Jack Hendry.
Done Deals for summer 2023: Every Saudi Pro League club's new signings
The 2023 summer window is now closed for the Saudi Pro League.
This page details every Saudi Pro League transfer by every club made during the summer transfer window, both ins and out.
For a full run-down of every single transfer from the English Premier League, click on this link.
Al-Ahli SFC
Al-Ahli SFC summer signings
| Player | From | Fee |
| --- | --- | --- |
| Gabriel Veiga | Celta | €40m |
| Riyad Mahrez | Man City | €35m |
| Roger Ibanez | Roma | €30m |
| Allan Saint-Maximin | Newcastle | €25m |
| Merih Demiral | Atalanta | €20m |
| Edouard Mendy | Chelsea | €18.5m |
| Franck Kessie | Barcelona | €12.5m |
| Firas Al-Buraikan | Al-Fateh | €9.83m |
| Abdullah Al-Ammar | Damac | €6.23m |
| Saad Balobaid | Al-Tawoun | Undisclosed |
| Roberto Firmino | Liverpool | Free Transfer |
| Bassam Al-Hurayji | Al-Batin | Free Transfer |
| Fahad Al Rashidi | Al-Taawoun | Free Transfer |
| Sumaihan Al-Nabit | Al-Taawoun | Free Transfer |
| Abdullah Otayf | Al-Hilal | Free Transfer |
| Bastos | Botafogo | Free Transfer |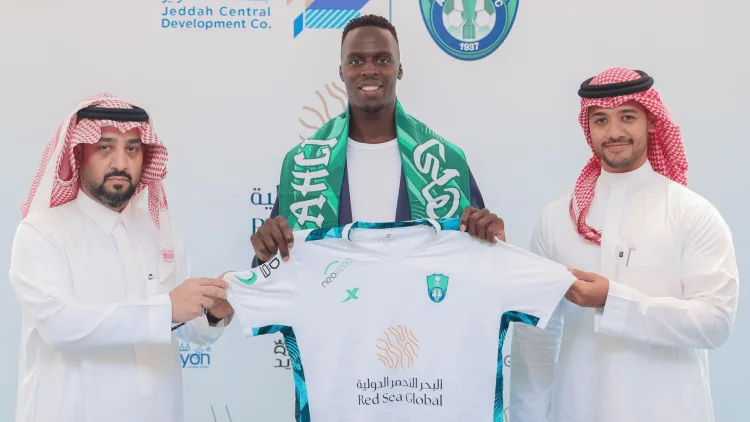 Al-Ahli SFC summer sales
| Player | To | Fee |
| --- | --- | --- |
| Abdullah Al-Mogren | Al-Fateh | Undisclosed |
| Mohammed Al-Rubaie | Al-Hilal | Undisclosed |
| Omar Al-Somah | Al-Arabi | Free Transfer |
| Talal Al-Absi | Al-Hazem | Free Transfer |
| Salman Al-Muwashar | Free Agent | Free Transfer |
| Firas Al-Ghambi | Al-Raed | Free Transfer |
| Nicolas Milesi | Plaza Colonia | Free Transfer |
| Hicham Faik | Free Agent | Free Transfer |
| Bastos | Botafogo | Free Transfer |
| Modou Barrow | Sivasspor | Loan |
| Alassane Ndao | Istanbulspor | Free Transfer |
| Yasser Al-Mosailem | Retired | Free Transfer |
| Marcao | WH Three Towns | Loan |
| Murad Khadhari | Al-Okhdood | Loan |
Al-Hazem SC
Al-Hazem SC summer signings
| Player | From | Fee |
| --- | --- | --- |
| Faiz Selemani | KV Kortrijk | €1.5m |
| Aymen Dahmen | CS Sfaxien | Free Transfer |
| Toze | Al-Nasr | Free Transfer |
| Talal Al-Absi | Al-Ahli | Free Transfer |
| Mohamed Al-Thani | Ohod Al-Medina | Free Transfer |
| Yazeed Al-Bakr | Al-Taawoun | Free Transfer |
| Turki Al-Mutairi | Al-Hilal | Free Transfer |
| Ammar Al-Najjar | Damac FC | Free Transfer |
| Nawaf Al-Habashi | Al-Riyadh | Free Transfer |
| Majed Al-Ghamdi | Ohod Al-Medina | Free Transfer |
| Mansour Al-Shammari | Al-Nassr | Free Transfer |
| Yousef Al-Shammari | Al-Batin | Free Transfer |
| Sultan Tanker | Jeddah | Free Transfer |
| Khalil Al-Absi | Al-Nassr | Loan |
| Vina | Ceara SC | Loan |
| Bruno Viana | Coritiba | Loan |
| Majed Qasheesh | Al-Nassr | Loan |
Al-Hazem SC summer sales
| Player | To | Fee |
| --- | --- | --- |
| Radhi Al-Otaibe | Al-Ettifaq | Undisclosed |
| Thaar Al-Otaibi | Ohod | Undisclosed |
| Ola John | Al-Arabi SC | Free Transfer |
| Abdulrahman Al-Dhaferi | Al-Arabi SC | Free Transfer |
| Abdulhadi Al-Harajin | Al-Riyadh SC | Free Transfer |
| Sultan Faqihi | Damac FC | Free Transfer |
| Suleiman Al-Saeed | Al-Jabalain | Free Transfer |
| Khaled Al-Barakah | Al-Najma SC | Free Transfer |
| Naoufel Zerhouni | Free Agent | Free Transfer |
Al-Okhdood Club
Al-Okhdood Club summer signings
| Player | From | Fee |
| --- | --- | --- |
| Andrei Burca | Cluj | €1m |
| Saviour Godwin | Pisa | Undisclosed |
| Leandre Tawamba | Al-Tawoun | Undisclosed |
| Paulo Vítor | Chaves | Free Transfer |
| Hasan Al-Habib | Al-Adalah | Free Transfer |
| Florin Tanase | Al-Jazira | Free Transfer |
| Awadh Faraj | Al-Raed | Free Transfer |
| Juan Sebastián Pedroza | Independiente Santa Fe | Free Transfer |
| Hussein Shae'an | Al-Shabab | Free Transfer |
| Solomon Kvirkvelia | Neftchi Baku | Free Transfer |
| Abdulrahman Al-Rio | Al-Faisaly | Free Transfer |
| Abdulaziz Abdul Rahma | Al-Nassr U23 | Free Transfer |
| Saeed Al-Rubaie | Al-Shabab | Loan |
| Ahmed Mostafa | Smouha | Loan |
| Juan Sebastian Pedroza | Independiente Santa Fe | Loan |
| Hamad Al-Mansour | Al-Nassr | Loan |
| Alex Collado | Real Betis | Loan |
| Murad Khadhari | Al-Okhdood | Loan |
Al-Okhdood Club summer sales
| Player | To | Fee |
| --- | --- | --- |
| Ahmed Al-Muwallad | Al-Arabi SC | Free Transfer |
| Hussein Al-Msobei | Al-Adalah | Free Transfer |
| Borhane Hakimi | Al-Safa | Free Transfer |
| Maicon Douglas | Al-Safa | Free Transfer |
| Mohammed Reman | Al-Najma SC | Free Transfer |
| Pato | Al-Najma SC | Free Transfer |
| Reinaldo | Al-Safa | Free Transfer |
| Kaka Mendes | Al-Safa | Free Transfer |
| Vladimir Stojkovic | Al-Faisaly FC | Free Transfer |
Al-Riyadh SC
Al-Riyadh SC summer signings
| Player | From | Fee |
| --- | --- | --- |
| Bouly Junior Sambou | Wydad | €800k |
| Martín Campaña | Al-Batin | Free Transfer |
| Didier Ndong | Dijon | Free Transfer |
| Ahmed Asiri | Al-Faisaly | Free Transfer |
| Birama Toure | Auxerre | Free Transfer |
| Zaid Al-Bawardi | Al-Shabab | Free Transfer |
| Saleh Al-Abbas | Khaleej | Free Transfer |
| Amiri Kurdi | Al-Wehda | Free Transfer |
| Ali Al-Zaqan | Man City | Free Transfer |
| Hussain Al-Nuweqi | Khaleej | Free Transfer |
| Abdulhadi Al-Harajin | Al-Hazem | Free Transfer |
| Knowledge Musona | Al-Tai | Free Transfer |
| Alin Tosca | Benevento | Free Transfer |
| Juanmi | Real Betis | Loan |
Al-Riyadh SC summer sales
| Player | To | Fee |
| --- | --- | --- |
| Nikola Stojiljkovic | Dibbah Fujairah | Free Transfer |
| Muralha | Al-Arabi SC | Free Transfer |
| Marcinho | Chapecoense | Free Transfer |
| Abdulaziz Damdam | Ohod Club | Free Transfer |
| Abdulaziz Al-Aryani | Ohod Club | Free Transfer |
| Diego Miranda | Al-Arabi SC | Free Transfer |
| Masoud Bakheet | Al-Jabalain | Free Transfer |
| Emanuel Novo | Al-Taraji | Free Transfer |
| Miodrag Gemovic | Al-Jabalain | Free Transfer |
| Nawaf Al-Habashi | Al-Hazem | Free Transfer |
Al-Ittihad Club
Al-Ittihad Club summer signings
| Player | From | Fee |
| --- | --- | --- |
| Fabinho | Liverpool | €46.7m |
| Jota | Celtic | €29m |
| Luiz Felipe | Real Betis | €25m |
| Faisal Al-Ghamdi | Al-Ettifaq | €11.72m |
| Hassan Kadesh | Al-Tawoun | €9.88m |
| Abdullah Al-Mayouf | Al-Ittihad | Undisclosed |
| Karim Benzema | Real Madrid | Free Transfer |
| N'Golo Kante | Chelsea | Free Transfer |
| Sultan Al-Farhan | Al-Raed | Free Transfer |
| Saleh Jamaan Al-Amri | Abha | Free Transfer |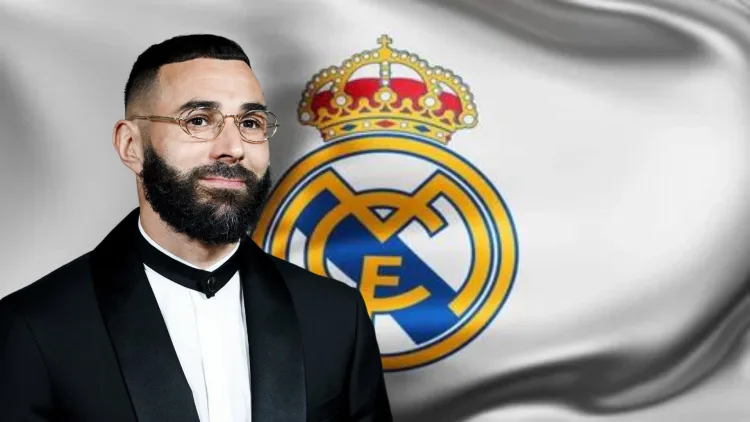 Al-Ittihad Club summer sales
| Player | To | Fee |
| --- | --- | --- |
| Ziyad Al-Sahafi | Abha | Undisclosed |
| Mohammed Sawaan | Al-Kholood | Free Transfer |
| Khaled Al-Sumairi | Khaleej | Free Transfer |
| Ahmed Saleh Bahusayn | Al-Taawoun | Free Transfer |
| Bruno Henrique | Free Agent | Free Transfer |
| Mohamed Al-Oufi | Abda | Free Transfer |
| Abdulaziz Al-Bishi | Damac FC | Loan |
| Saleh Al-Ohaymid | Al-Tawoun | Loan |
Al-Nassr FC
Al-Nassr FC summer signings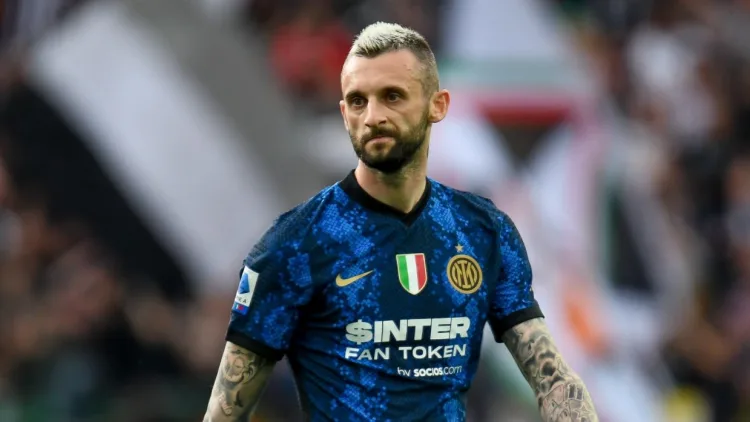 Al-Nassr FC summer sales
| Player | To | Fee |
| --- | --- | --- |
| Abdulfattah Adam | Al-Tawoun | Undisclosed |
| Luiz Gustavo | Free Agent | Free Transfer |
| Gonzalo Martinez | River Plate | Free Transfer |
| Alvaro Gonzalez | Al-Qadsiah | Free Transfer |
| Jin-su Kim | Jeonbuk Hyundai | Free Transfer |
| Tarek Hamed | Damac | Free Transfer |
| Hamad Al-Mansour | Al-Okhdood | Loan |
| Khalil Al-Absi | Al-Hazem | Loan |
| Amin Al-Bukhari | Al-Ettifaq | Loan |
| Majed Qasheesh | Al-Hazem | Loan |
| Ghislain Konan | Al-Fayha | Loan |
Al-Shabab FC
Al-Shabab FC summer signings
| Player | From | Fee |
| --- | --- | --- |
| Habib Diallo | Strasbourg | €18m |
| Yannick Carrasco | Atletico Madrid | €15m |
| Gustavo Cuellar | Al-Hilal | €1.4m |
| Abdullah Radif | Al-Hilal | Undisclosed |
| Abdullah Al-Jawaey | Al-Tai | Free Transfer |
| Saleh Al-Ohaymid | Al-Ittihad | Loan |
| Hamad Al-Yami | Al-Hilal | Loan |
| Romain Saiss | Al-Sadd | Loan |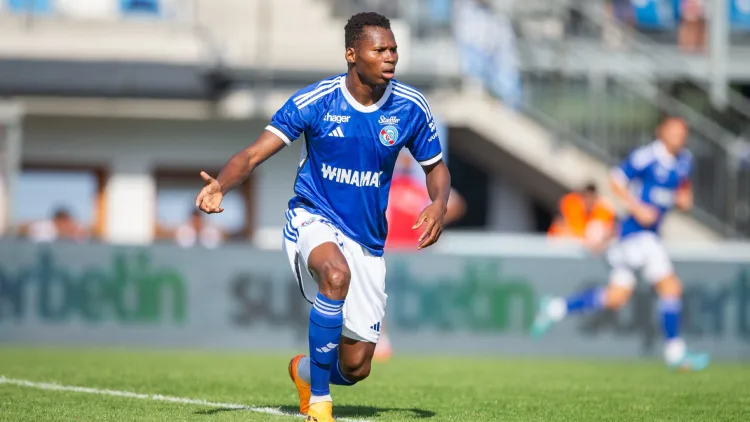 Al-Shabab FC summer sales
| Player | To | Fee |
| --- | --- | --- |
| Aaron Boupendza | FC Cincinnati | €6.5m |
| Paulinho Paula | Vasco de Gama | €1.2m |
| Turki Al-Ammar | Al-Qadsiah | Undisclosed |
| Abdulelah Al-Shammeri | Abha | Undisclosed |
| Hussein Shae'an | Al-Okhdood | Free Transfer |
| Zaid Al-Bawardi | Al-Riyadh | Free Transfer |
| Nawaf Al-Abed | Free Agent | Free Transfer |
| Khalid Al-Ghamdi | Retired | Free Transfer |
| Christian Guanca | Al-Wahda | Loan |
| Saeed Al-Rubaie | Al-Okhdood | Loan |
Al-Hilal SFC
Al-Hilal SFC summer signings
| Player | To | Fee |
| --- | --- | --- |
| Neymar | PSG | €90m |
| Malcom | Zenit | €60m |
| Ruben Neves | Wolves | €55m |
| Aleksandar Mitrovic | Fulham | €52.6m |
| Sergej Milinkovic-Savic | Lazio | €42m |
| Kalidou Koulibaly | Chelsea | €23m |
| Bono | Sevilla | €21m |
| Hassan Tambakti | Al-Shabab | €11.5m |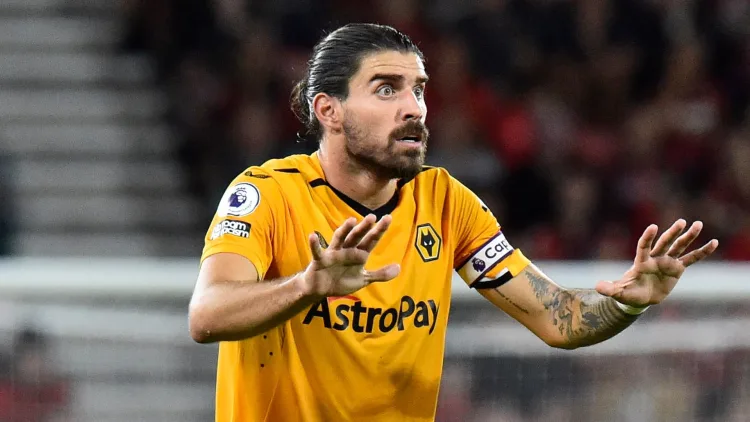 Al-Hilal SFC summer sales
| Player | To | Fee |
| --- | --- | --- |
| Gustavo Cuellar | Al-Shabab | €1.4m |
| Mohammed Al-Khaibari | Al-Hilal | Undisclosed |
| Mohammed Al-Rubaie | Al-Ahli | Undisclosed |
| Abdullah Al-Mayouf | Al-Ittihad | Undisclosed |
| Abdullah Otayf | Al-Ahli | Free Transfer |
| Hamad Al-Abdan | Khaleej | Free Transfer |
| Fawaz Al-Torias | Khaleej | Free Transfer |
| Turki Al-Mutairi | Al-Hazem | Free Transfer |
| Luciano Vietto | Free Agent | Free Transfer |
| Odion Ighalo | Al-Wehda | Free Transfer |
| Matheus Pereira | Cruzeiro | Loan |
| Muath Faquihi | Al-Taawoun | Loan |
| Saleh Al-Ohaymid | Al-Ittihad | Loan |
| Hamad Al-Yami | Al-Shabab | Loan |
| Abdullah Radif | Al-Shabab | Undisclosed |
Al-Taawoun FC
Al-Taawoun FC summer signings
| Player | From | Fee |
| --- | --- | --- |
| Musa Barrow | Bologna | €8m |
| Andrei Girotto | Nantes | €4m |
| Abdulfattah Adam | Al-Nassr | Undisclosed |
| Joao Pedro | Al-Wahda | Undisclosed |
| Mateus | Nagoya Grampus | Free Transfer |
| Waleed Al-Ahmed | Al-Faisaly | Free Transfer |
| Ahmed Saleh Bahusayn | Al-Ittihad Club | Free Transfer |
| Abdulmalik Al-Shammari | Al-Raed | Free Transfer |
| Ahmed Ashraf Al-Fiqi | Free Agent | Free Transfer |
| Flavio | Trabzonspor | €182k Loan |
| Muath Faquihi | Al-Hilal | Loan |
Al-Taawoun FC summer sales
| Player | To | Fee |
| --- | --- | --- |
| Hassan Kadesh | Al-Ittihad | €9.88m |
| Alejandro Romero | Al-Ain FC | €5m |
| Mostafa Fathi | Pyramids FC | €903k |
| Saad Balobaid | Al-Ahli | Undisclosed |
| Raghed Al-Najjar | Al-Nassr | Undisclosed |
| Leandre Tawamba | Al-Okhdood | Undisclosed |
| Fahad Al-Rashidi | Al-Ahli | Free Transfer |
| Sumaihan Al-Nabit | Al-Ahli | Free Transfer |
| Yazeed Al-Bakr | Al-Hazem | Free Transfer |
| Tareq Abdullah | Al-Tai | Free Transfer |
| Naldo | Free Agent | Free Transfer |
Al-Fateh SC
Al-Fateh SC summer signings
| Player | From | Fee |
| --- | --- | --- |
| Lucas Zelarayan | Columbus Crew | €2.8m |
| Djaniny | Trabzonspor | €1.01m |
| Abdullah Al-Mogren | Al-Ahli | Undisclosed |
| Jason Denayer | Shabab Al-Ahli | Free Transfer |
| Saeed Al-Basisi | Jeddah FC | Free Transfer |
| Jordan Harrison | Free Agent | Free Transfer |
| Christian Cueva | Alianza Lima | Free Transfer |
| Abdelhamid Sabiri | Fiorentina | Loan |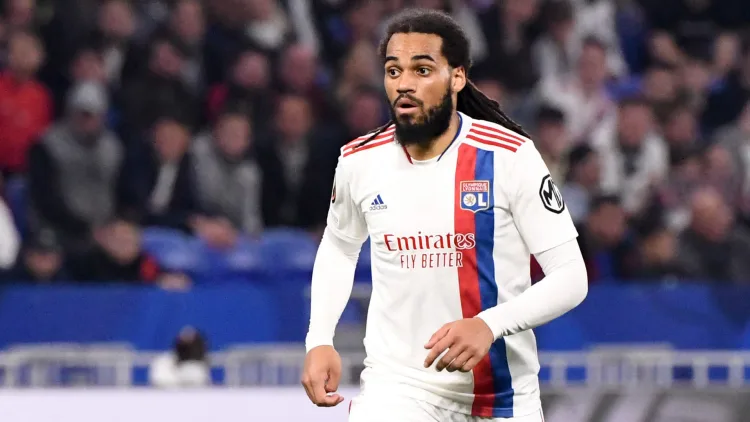 Al-Fateh SC summer sales
| Player | To | Fee |
| --- | --- | --- |
| Firas Al-Buraikan | Al-Ahli | €9.83m |
| Ayman Al-Khulaif | Al-Qadsiah FC | Free Transfer |
| Tristan Dingome | Free Agent | Free Transfer |
Damac FC
Damac FC summer signings
| Player | From | Fee |
| --- | --- | --- |
| Nicolae Stanciu | WH Three Towns | €2.5m |
| Assan Ceesay | Lecce | €2.5m |
| Georges-Kevin N'Koudou | Besiktas | Free Transfer |
| Hassan Abusharara | Al-Quadsiah FC | Free Transfer |
| Sultan Faqihi | Al-Hazem | Free Transfer |
| Fahad Al-Johani | Al-Tai FC | Free Transfer |
| Noor Al-Rashidi | Al-Wehda | Free Transfer |
| Tarek Hamed | Al-Ittihad | Free Transfer |
| Abdulaziz Al-Bishi | Al-Ittihad Club | Loan |
Damac FC summer sales
| Player | To | Fee |
| --- | --- | --- |
| Abdullah Al-Ammar | Al-Ahli | €6.23m |
| El Arbi Hillel Soudani | NK Maribor | Free Transfer |
| Ammar Al-Najjar | Al-Hazem | Free Transfer |
| Mohaned Al-Najai | Al-Jabalain | Free Transfer |
| Ibrahim Al-Nakhli | Al-Tai | Free Transfer |
| Nono | Free Agent | Free Transfer |
| Bruno Duarte | Free Agent | Free Transfer |
| Mansour Hamzi | Khaleej | Free Transfer |
Al-Tai
Al-Tai summer signings
| Player | From | Fee |
| --- | --- | --- |
| Marko Dugandzic | Rapid 1923 | €2m |
| Andrei Cordea | FCSB | €1.3m |
| Abdulrahman Al-Harthi | Al-Ain | Free Transfer |
| Rakan Al-Shamlan | Al-Batin | Free Transfer |
| Robert Bauer | Sint-Truiden | Free Transfer |
| Bernard Mensah | Kayserispor | Free Transfer |
| Enzo Roco | Elche | Free Transfer |
| Virgil Misidjan | FC Twente | Free Transfer |
| Ibrahim Al-Nakhli | Damac | Free Transfer |
| Abdulfatteh Asiri | IFK Mariehamn | Free Transfer |
| Tareq Abdullah | Al-Tai FC | Free Transfer |
| Mohammed Marzouq | Wej SC | Free Transfer |
Al-Tai summer sales
| Player | To | Fee |
| --- | --- | --- |
| Guy Mbenza | Muaither SC | Undisclosed |
| Fahad Al-Johani | Damac | Free Transfer |
| Amir Sayoud | Al-Raed | Free Transfer |
| Knowledge Musona | Al-Riyadh SC | Free Transfer |
| Abdullah Al-Jawaey | Free Agent | Free Transfer |
| Abdulwahab Jafar | Free Agent | Free Transfer |
| Mohammed Harzan | Free Agent | Free Transfer |
| Hassen Al-Jubairi | Free Agent | Free Transfer |
| Dener | Free Agent | Free Transfer |
| Collins Fai | Free Agent | Free Transfer |
| Adrian Martinez | Free Agent | Free Transfer |
Al-Raed SFC
Al-Raed SFC summer signings
| Player | From | Fee |
| --- | --- | --- |
| Mathias Normann | Rostov | Undisclosed |
| Amir Sayoud | Al-Tai | Free Transfer |
| Bandar Wahishi | Al-Hilal U23 | Free Transfer |
| Hamad Al-Jayzani | Al-Wehda | Free Transfer |
| Nasser Al-Hadhood | Al-Hilal U23 | Free Transfer |
Al-Raed SFC summer sales
| Player | To | Fee |
| --- | --- | --- |
| Damjan Djokovic | Steaua Bucharest | Free Transfer |
| Awadh Faraj | Al-Okhdood | Free Transfer |
| Sultan Al-Farhan | Al-Ittihad Club | Free Transfer |
| Khaled Al-Khathalan | Al-Batin | Free Transfer |
| Silviu Lung Jr | ACSM Poli Iasi | Free Transfer |
| Abdulmalik Al-Shammari | Al-Taawoun | Free Transfer |
Al-Ettifaq FC
Al-Ettifaq FC summer signings
| Player | From | Fee |
| --- | --- | --- |
| Jordan Henderson | Liverpool | €14m |
| Demarai Gray | Everton | €9.3m |
| Georginio Wijnaldum | PSG | €8m |
| Jack Hendry | Club Brugge | €6.9m |
| Radhi Al-Otaibe | Al-Hazem | Undisclosed |
| Moussa Dembele | Lyon | Free Transfer |
| Amin Al-Bukhari | Al-Nassr | Loan |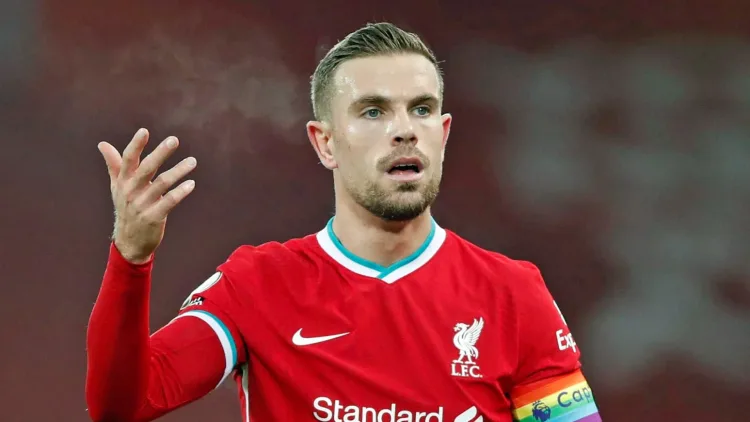 Al-Ettifaq FC summer sales
| Player | To | Fee |
| --- | --- | --- |
| Faisal Al-Ghamdi | Al-Ittihad | €11.72m |
| Hamad Al-Sayyaf | Ohod | Undisclosed |
| Darko Velkovski | Free Agent | Free Transfer |
| Abdullah Al-Salem | Khaleej | Free Transfer |
| Youssoufou Niakate | Free Agent | Free Transfer |
| Saeed Al-Mowalad | Free Agent | Free Transfer |
| Ibrahim Mohannashi | Al-Qadsiah FC | Free Transfer |
| Naim Sliti | Free Agent | Free Transfer |
| Amin Younes | Free Agent | Free Transfer |
| Rayan Al-Bloushi | Al-Safa | Loan |
| Berat Ozdemir | Trabzonspor | Loan |
Abha Club
Abha Club summer signings
| Player | From | Fee |
| --- | --- | --- |
| Karl Toko Ekambi | Lyon | €1.7m |
| Ziyad Al-Sahafi | Al-Ittihad | Undisclosed |
| Abdulelah Al-Shammeri | Al-Shabab | Undisclosed |
| Ciprian Tatarusanu | AC Milan | Free Transfer |
| Grzegorz Krychowiak | Krasnodar | Free Transfer |
| Francois Kamano | Lok Moscow | Free Transfer |
| Mohammed Naji | Al-Batin | Free Transfer |
| Saleh Al-Qumayzi | Al-Hilal U23 | Free Transfer |
| Mohammed Al-Oufi | Al-Ittihad Club | Free Transfer |
Abha Club summer sales
| Player | To | Fee |
| --- | --- | --- |
| Saeed Al-Hamsl | Khaleej | Free Transfer |
| Saleh Jamaan Al-Amri | Al-Ittihad Club | Free Transfer |
| Abdullah Al-Zoari | Al-Qadsiah | Free Transfer |
Al-Wehda FC
Al-Wehda FC summer signings
| Player | From | Fee |
| --- | --- | --- |
| Jawad El-Yamiq | Real Valladolid | €1m |
| Craig Goodwin | Adelaide United | Undisclosed |
| Vito van Crooij | Sparta Rotterdam | Undisclosed |
| Odion Ighalo | Al-Hilal | Free Transfer |
Al-Wehda FC summer sales
| Player | To | Fee |
| --- | --- | --- |
| Amiri Kurdi | Al-Riyadh | Free Transfer |
| Hamad Al-Jayzani | Al-Raed | Free Transfer |
| Alberto Botia | AE Kifisas | Free Transfer |
| Karim Yoda | Al-Adalah | Free Transfer |
| Noor Al-Rashidi | Damac | Free Transfer |
Al-Fayha FC
Al-Fayha FC summer signings
| Player | From | Fee |
| --- | --- | --- |
| Fashion Sakala | Rangers | €4.65m |
| Henry Onyekeru | Adana Demirspor | €3.2m |
| Gojko Cimirot | Standard Liege | Free Transfer |
| Ahmed Al-Kassar | Al-Faisaly | Free Transfer |
| Nawaf Al-Harthi | Al-Ain | Free Transfer |
| Ghislain Konan | Al-Nassr | Loan |
Al-Fayha FC summer sales
| Player | To | Fee |
| --- | --- | --- |
| Moslem Al-Freej | Al-Safa | Free Transfer |
| Hazza Asseri | Al-Bukiryah | Free Transfer |
| Ali Al-Namer | Ohod Club | Free Transfer |
| Bander Al-Mutairi | Khaleej | Free Transfer |
| Abdullah Al-Shamekh | Al-Qadsiah FC | Free Transfer |
| Faisal Al-Masrahi | Free Agent | Free Transfer |
| Ali Al-Zaqan | Free Agent | Free Transfer |
| Aleksandar Trajkovski | Free Agent | Free Transfer |
Khaleej FC
Khaleej FC summer signings
| Player | From | Fee |
| --- | --- | --- |
| Khaled Narey | PAOK | €2m |
| Mohamed Sherif | El-Ahly | €1.4m |
| Ibrahim Sehic | Konyaspor | Undisclosed |
| Mohammed Al-Khaibari | Al-Hilal | Undisclosed |
| Arif Saleh Al-Haydar | Al-Adalah | Free Transfer |
| Pedro Rebocho | Lech Poznan | Free Transfer |
| Lisandro Lopez | Club Tijuana | Free Transfer |
| Abdullah Al-Salem | Ettifaq | Free Transfer |
| Saeed Al-Hamsl | Abha | Free Transfer |
| Ivo Rodrigues | FC Famalicao | Free Transfer |
| Hamad Al-Abdan | Al-Hilal | Free Transfer |
| Bander Al-Mutairi | Al-Fayha | Free Transfer |
| Khaled Al-Sumairi | Al-Ittihad Club | Free Transfer |
| Abdalellah Hawsawi | Al-Ittihad Club U23 | Free Transfer |
| Fawaz Al-Torais | Al-Hilal | Free Transfer |
| Woo-young Jung | Al-Sadd SC | Free Transfer |
| Abdalellah Hawsawi | Al-Ittihad Club U23 | Loan |
Khaleej FC summer sales
| Player | To | Fee |
| --- | --- | --- |
| Saleh Al-Abbas | Al-Riyadh | Free Transfer |
| Abdullah Al-Harbi | Al-Kholood | Free Transfer |
| Lucas Souza | Al-Faisaly | Free Transfer |
| Douglas Friedrich | Avia FC | Free Transfer |
| Morato | Al-Faisaly | Free Transfer |
| Mohammed Al-Sahli | Al-Batin | Free Transfer |
| Hussain Al-Nuweqi | Al-Riyadh | Free Transfer |
| Andre Poko | Hapoel Beer Sheva | Free Transfer |
| Izuchukwu Anthony | Al-Talaba | Free Transfer |
| Hisham Al-Dubais | Al-Jabalain | Loan |