Manager Power Rankings: Ten Hag PLUMMETS, Klopp rises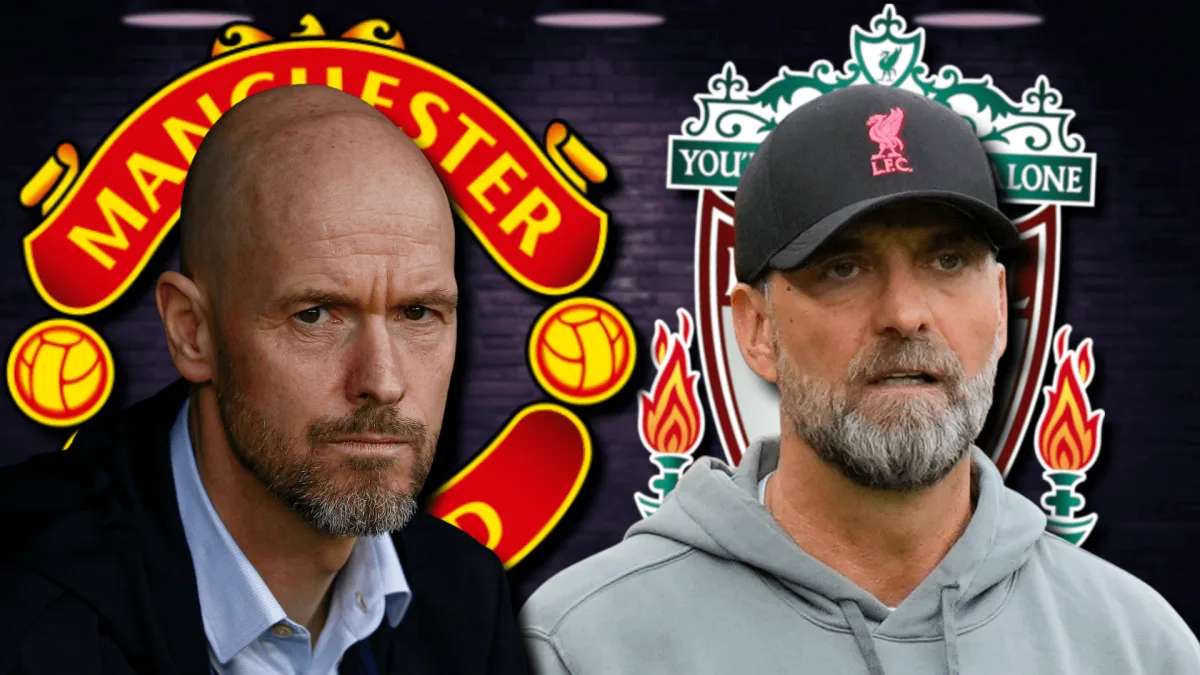 The 2023/24 season has just begun and the tables in European leagues are beginning to shake out.
And it's Manchester City boss Pep Guardiola who is still unquestionably the best and most coveted coach in the game. City are battling on five fronts this season and only a fool would bet against them racking up yet more titles.
Article continues under the video
Behind him Jurgen Klopp and Liverpool have very much found their mojo again and look set to be City's closer challengers along with Arsenal. Mikel Arteta, too, has strengthened and is positioning himself as a top level coach.
It's not going quite so well for Erik Ten Hag, however. Man Utd are heading into crisis mode and Ten Hag is struggling to deal with the various issues he is facing.
Barcelona and Real Madrid's Xavi and Carlo Ancelotti remain high-level bosses and Diego Simeone, despite the weekend defeat to Valencia, is making Atleti a force once again.
Who are the best managers in the world? FT outlines the best coaches and how they are currently perceived by fans, clubs, and the media alike.
Our bespoke algorithm takes into account a huge number of factors, including:
- Club current form, adjusted for the strength of the competition
- European form
- Style of play
- Reputation
- Media buzz
- Recent trophies won
- Experience
- Recent additional achievements
All of this comes together to form the below list. Do you agree with our algorithm? Let us know in the comments.
1. Pep GUARDIOLA (Manchester City)
=1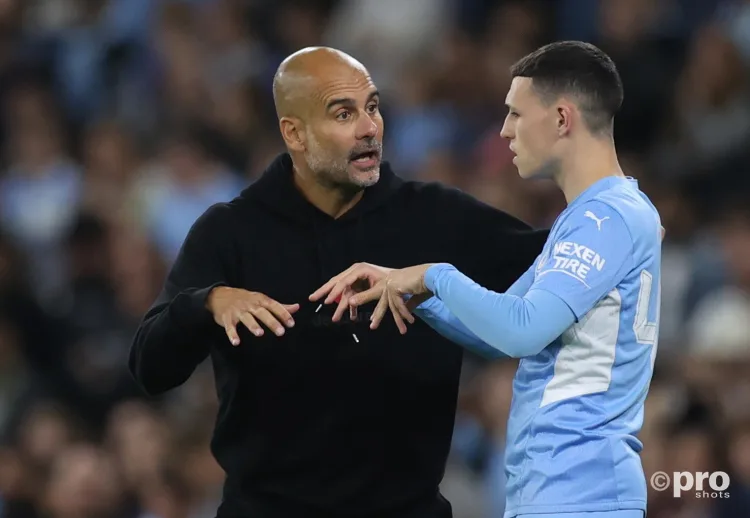 It continues to go smoothly for Pep Guardiola at Manchester City as he comes off the back of a treble-winning season.
Sure, there have been a couple of scares at the start of this term, notably as Red Star Belgrade led at half-time in the opening match of their Champions League defence, but they remain undefeated this season with a perfect record.
Jack Grealish and Kevin De Bruyne may be out injured, but Jeremy Doku has hit the ground running to replace the former while Julian Alvarez has been successfully repurposed to fill in for the latter.
2. Jurgen KLOPP (Liverpool)
=2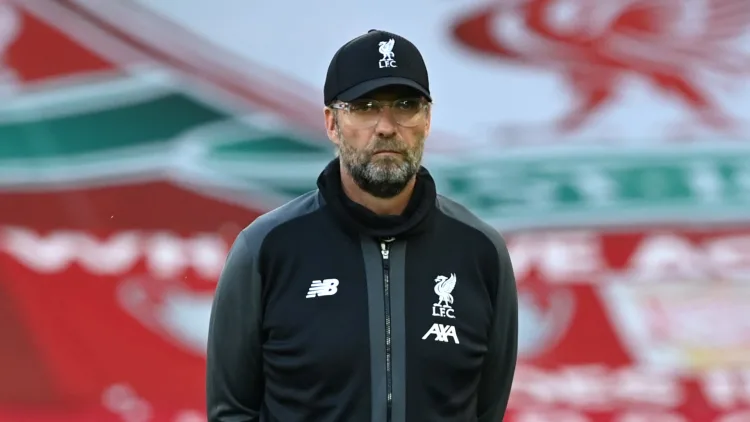 Klopp has ridden the storm. Liverpool looked spent up until the World Cup last season, but in the time since he has revamped his attack and now his midfield.
There feels like there's a level of dynamism that has returned with the new signings, particularly Dominik Szbozoslai, and the factor of Mo Salah also resisting Saudi advances has been a real boost.
Klopp looks set to go again with these players - it's difficult to build one good team, but even harder to do it on multiple occasions.
3. Carlo ANCELOTTI (Real Madrid)
🟩🔼 4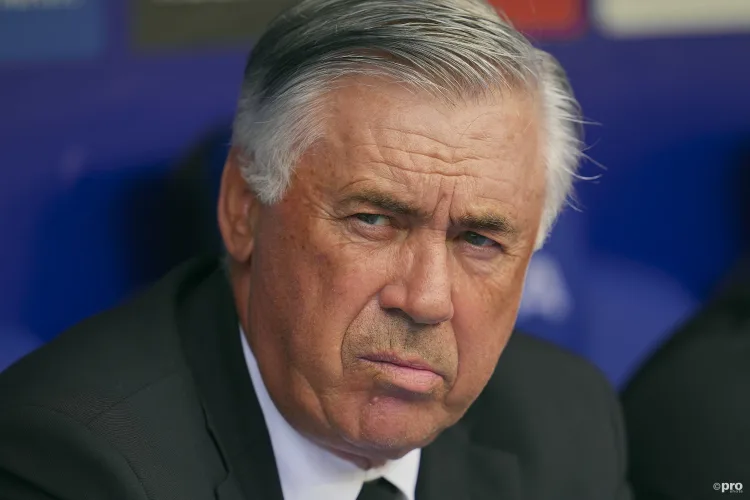 At times last season it seemed like Ancelotti might have overstayed his welcome and a refresh might have been necessary going into this season - perhaps even more so when Karim Benzema left for Saudi.
But he has persuaded Jude Bellingham to come to the Spanish capital and, what's more, he's transformed him into a true attacking midfielder, one with the potential of being the best player in the world.
This season has started brilliantly and it looks like Ancelotti and Madrid are ready to go again, domestically and in the Champions League.
4. Diego SIMEONE (Atletico Madrid)
🟥🔽 1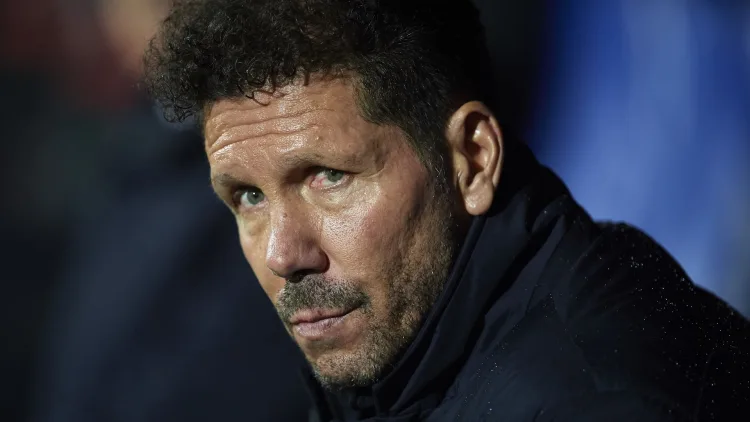 Simeone is easily one of the longest-serving coaches in Europe and there were times last season when it looked like it was time for him to move on.
But he stayed, and in the calendar year of 2023 Atleti look transformed, improving defensively but also, crucially, scoring goals as well.
Consistently may stop them from being La Liga challengers but once again they absolutely cannot be underestimated in the Champions League.
5. Simone INZAGHI (Inter)
🟩🔼 6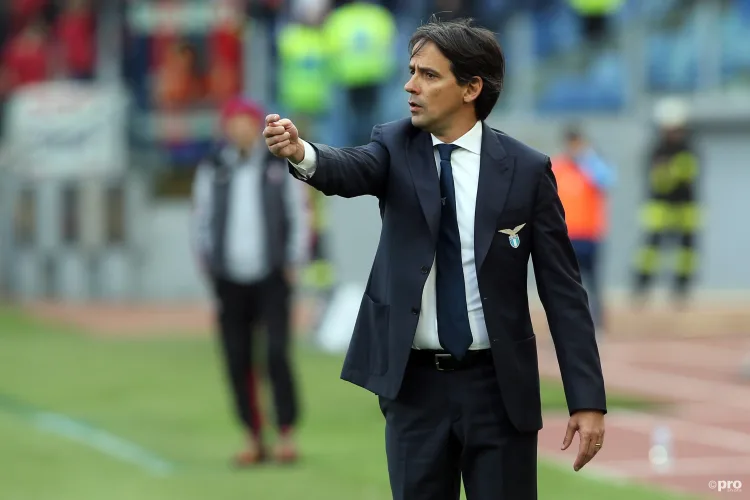 Inzaghi has low-key emerged as one of the smartest coaches in the world and what he has achieved with Inter is still underestimated.
He has lost world class talent each and every season but, if anything, this version of Inter looks like the best one he has created.
Lautaro Martinez is emerging as a captain and a leader, and though they got to the final of the Champions League last season, this could be an excellent follow-up campaign.
6. Mikel ARTETA (Arsenal)
🟩🔼 1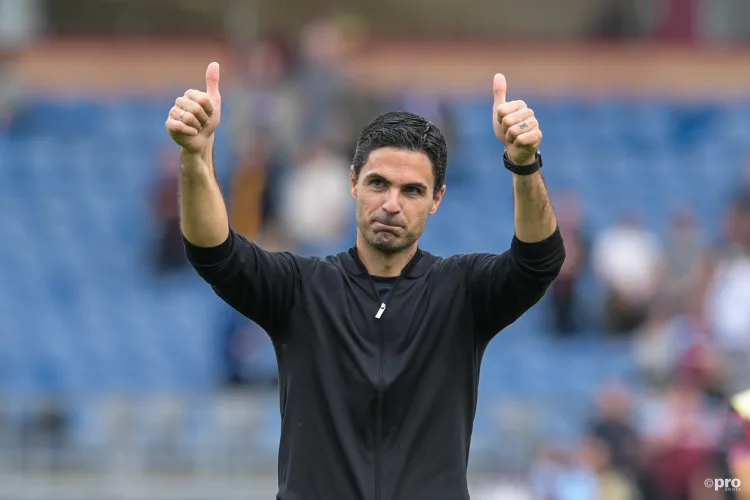 Arteta has been hugely backed in the transfer market, not least with the £105m signing of Declan Rice, and this is a huge season for him and Arsenal.
Balancing Champions League and a title challenge required a bigger squad, and Arteta has taken a team who would've accepted top four, into believing they can win the title.
It's quite the turnaround in the time he has been there, and as one of Pep's disciples, a big career is expected of him
7. XAVI (Barcelona)
🟥🔽1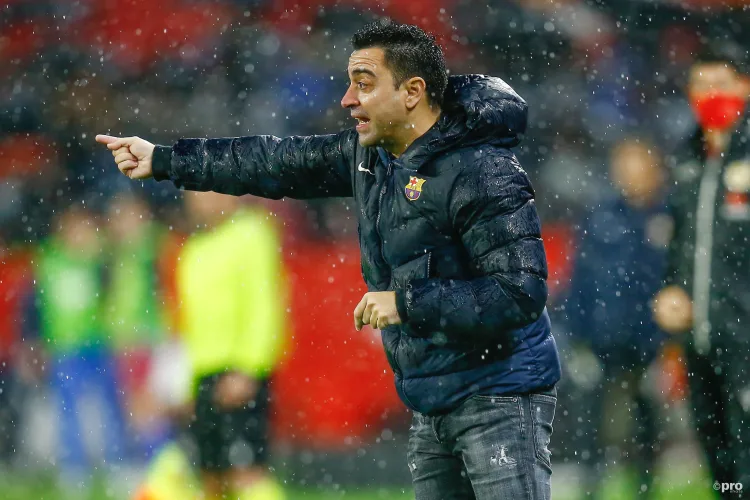 It's not been plain sailing for Xavi despite winning La Liga last season - far from it. The club's financial issues have made it difficult to tell exactly who was coming and going from the club at any point.
But Xavi has made the best of it and now looks to have struck a nice balance between young talent - Pedri, Gavi, Yamal and Balde - with the world class of Lewandowski and Joao Felix.
Barca, in spite of everything, look closer than they have been in some time to being a functional team.
8. Unai EMERY (Aston Villa)
🟩🔼 1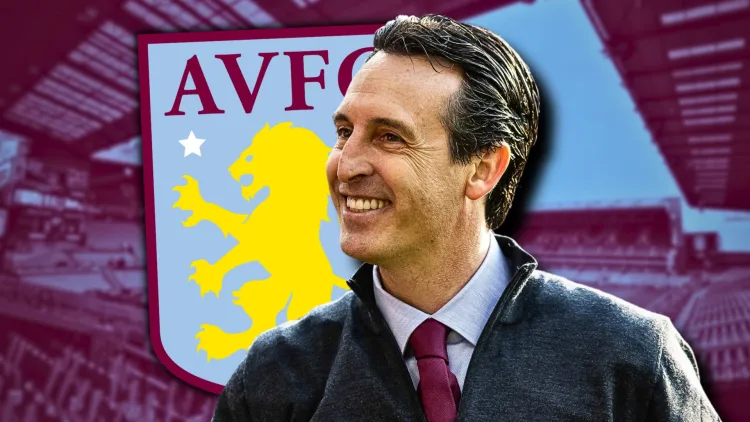 Emery's reputation from his spells at Arsenal and PSG should not be held against him; his performances at Villarreal, Valencia and Sevilla set him out as the top class coach he is.
And he's proving it at Aston Villa. Now with a selection of quality players at his disposal, this is a team who struggled to get out of the Championship, and are now comfortable a top-10 Premier League team.
Emery and his ambition will hope that can go even further than that.
9. Marco ROSE (RB Leipzig)
🟩🔼 7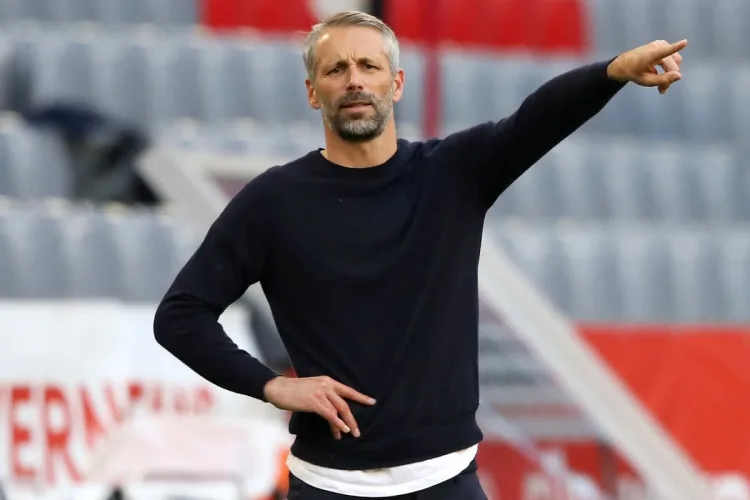 Rose was burned by his spell with Dortmund which was more difficult than it really should have been.
But he has bounced back and in style with an RB Leipzig side that look better than ever.
They have lost a whole swathe of talent this summer but appear more well-rounded as a result, and will present a challenge in both the Bundesliga and in Europe.
10. Roberto DI ZERBI (Brighton)
🟩🔼 4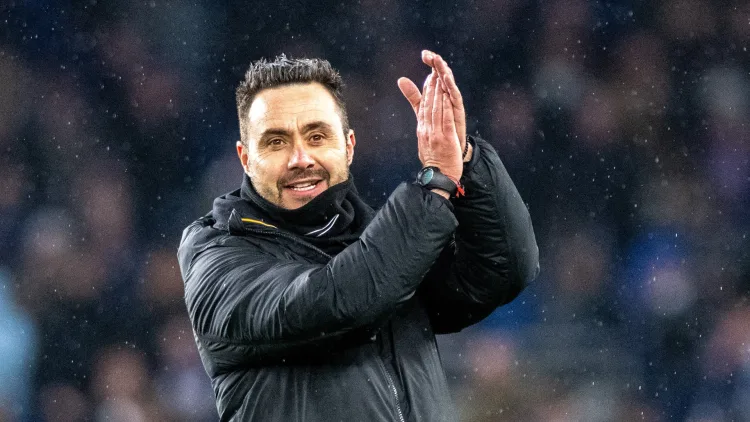 De Zerbi's sharp rise is nothing short of astonishing; earmarked as the successor to Graham Potter should he ever leave (and he did), Brighton haven't looked back with him in charge.
De Zerbi has an immensely smart owner and approach to transfers, but it is his tactical brain that has taken this Brighton squad to the next level.
The fact that they are now regularly defeating Manchester United, and it is hardly a shock, is testament to how far they have come.
11. Sergio CONCEICAO (Porto)
🟩🔼 1

FT has been saying it for a while now, but how much longer with Conceicao be at Porto before one of Europe's elite sides come calling?

He has consistently had to deal with squad losses and always comes back stronger - indeed on paper this may be his weakest Porto team to date, and yet they have started fantastically well on both fronts.
12. Rubem AMORIM (Sporting)
🟩🔼 1
Similar to Conceicao, the young and up-and-coming Amorim has consistently made Sporting competitive despite losing players to the Premier League each and every summer.
Amorim may eventually get tired of having to constantly replace the players he builds and creates a platform for, but at the moment he's continuing to provide a real challenge to Benfica and Porto.
13. Thomas TUCHEL (Bayern Munich)
🟥🔽5
It's not working out perfectly for Tuchel at the moment; he didn't have the transfer window he wanted and he feels his squad is a little short to compete on multiple fronts.
But he does have Harry Kane, who has came to Germany to win medals. Tuchel better not let him down.
14. Xabi ALONSO (Bayer Leverkusen)
NEW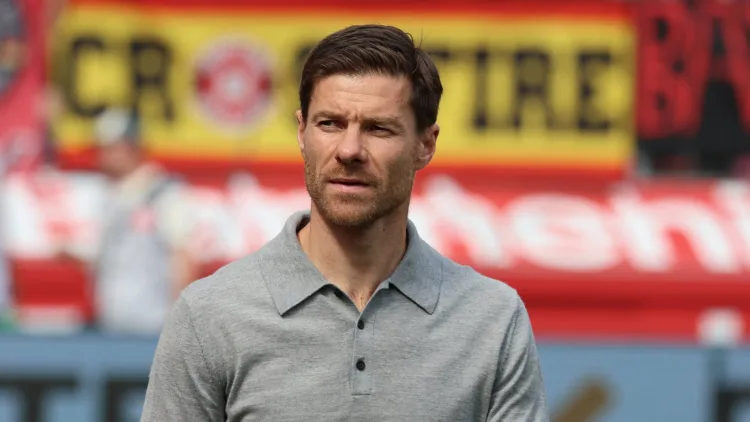 The new coach that everyone wants a piece of, Alonso is making serious waves at Leverkusen and has built a team that many others are envious of.
Their start to the season, including a battling 2-2 draw away at Bayern Munich, shows how far this team has come, and how respected Alonso is in what he is building.
15. Eddie HOWE (Newcastle)
🟩🔼 1
Yes, Newcastle have lots of money but so have plenty of other teams in the past and they haven't been able to get results quite as quickly as Howe has managed.
He is negotiating a difficult start to the season and has the Champions League to deal with, but what he's achieved in such a short space of time is to be truly admired.
16. Erik TEN HAG (Man Utd)
🟥🔽 10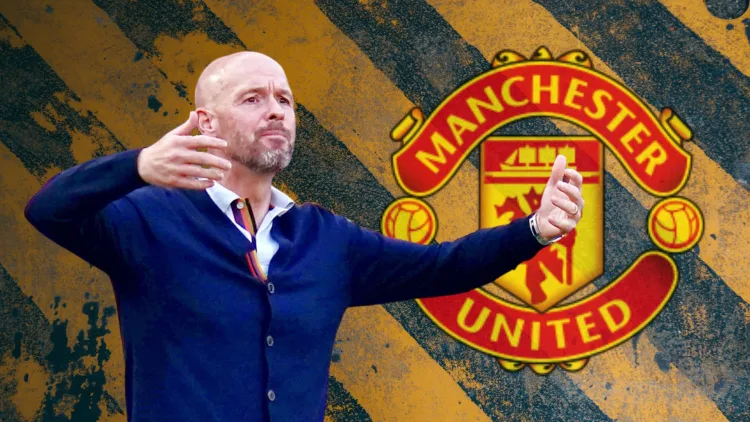 It can't be going much worse for Ten Hag at the minute. Jadon Sancho and Anthony would be enough for most managers to deal with all on their own.
But he's also failing to get any kind of response out of his team, who have already lost to Arsenal, Brighton and Tottenham this season. This is not quite a crisis yet, but it's not a million miles away. It will take all of his skill to turn it around.
17. Roger SCHMIDT (Benfica)
🟩🔼 1

Schmidt, along with Amorim and Conceicao, is the third talented coach doing excellent things in Portugal and his Benfica side of late have really been special.

He's a much travelled coach but his ideas are working at Benfica better than they have worked anywhere else and it's exciting times.
18. Stefano PIOLI (Milan)
🟩🔼 11

Milan toiled at times last season, and Pioli has extended his poor derby record against Inter into this season already, but he remains a smart coach and one that builds good teams.

Milan have done smart business this summer, and with Pioli continuing at the helm, should get closer to the team that won the league a few years ago.
19. Didier DESCHAMPS (France)
🟩🔼 2

Deschamps is now one of the longest-serving international managers around, and also one of the most successful.

It could be argued with a bit of luck, Deschamps could have won four tournaments in a row, and though he does have an immensely talented team available, he remains a smart man-manager, one who has been able to adapt consistently.
20. Massimiliano ALLEGRI (Juventus)
NEW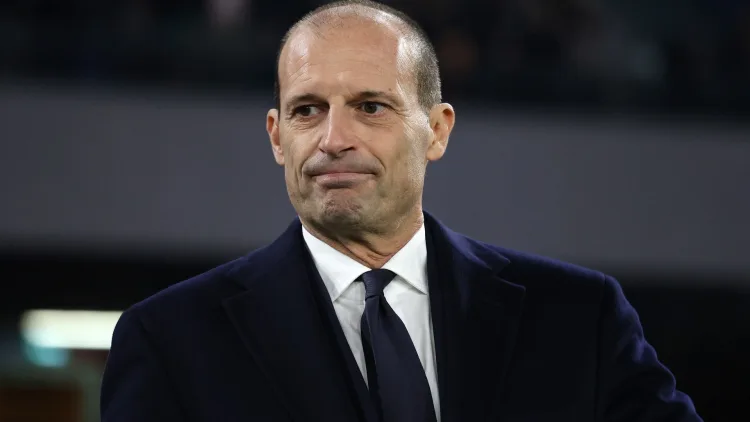 Allegri has clung on at Juventus across much of 2023 in the face of fans who would quite gladly see the back of him, and yet he's still in charge.
And Juventus have started the season well. With no European football to trouble them this season, Juve have their best shot at challenging for Serie A in quite some time. Allegri will hope he's still around to see it.
OUTSIDE THE TOP 20
21. Julian NAGELSMANN (Germany)
22. Imanol ILGUACIL (Real Sociedad)
23. Luis ENRIQUE (PSG)
24. Antonio CONTE (No Club)
25. Urs FISCHER (Union Berlin)
26. Christian STREICH (Freiburg)
27. Abel FERREIRA (Palmeiras)
28. Luciano SPALLETTI (Italy)
29. Mauricio POCHETTINO (Chelsea)
30. Thomas FRANK (Brentford)
Read more about:
UEFA Champions League
,
La Liga
,
Serie A
,
Eredivisie
,
Bundesliga
,
Ligue 1
,
Premier League
,
Arsenal
,
Aston Villa
,
Atletico
,
Barcelona
,
Bayer 04
,
Bayern
,
Chelsea
,
Dortmund
,
Inter
,
Juventus
,
Liverpool
,
Lyon
,
Man City
,
Man Utd
,
Milan
,
Napoli
,
Nice
,
Palmeiras
,
PSG
,
Real Madrid
,
River Plate
,
Roma
,
Sevilla
,
Stade Rennais FC
,
Tottenham
,
Villarreal