Pochettino compares Vinicius Jr with Chelsea star he tipped to be the GOAT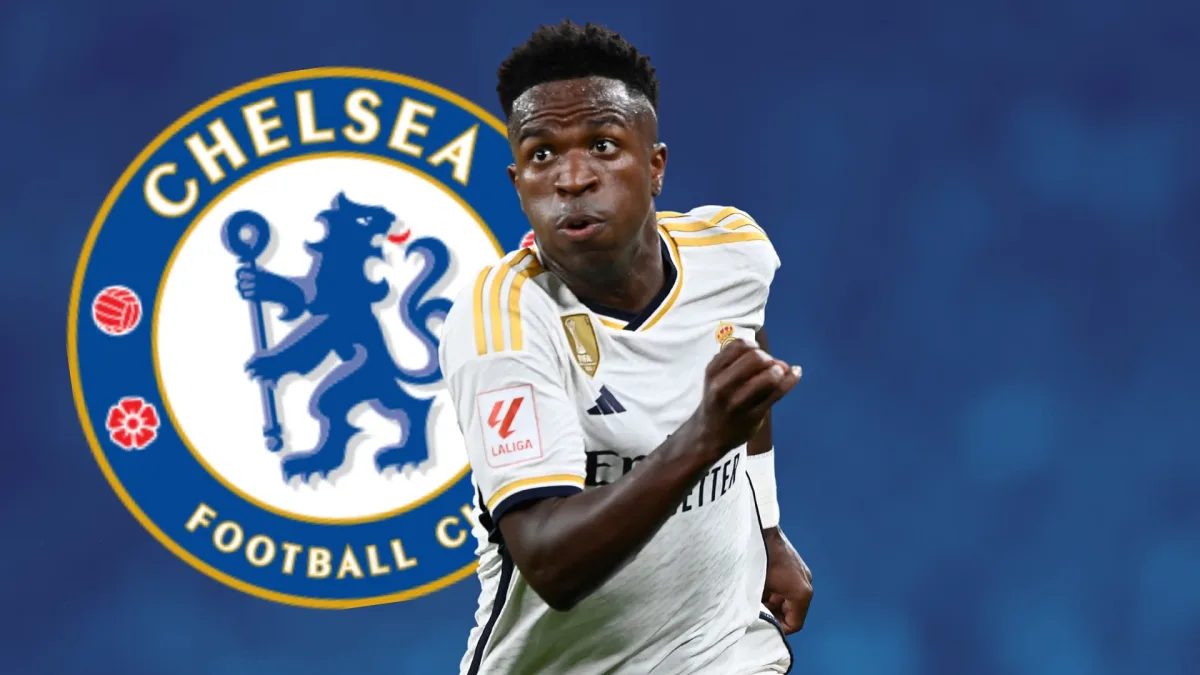 Chelsea manager Mauricio Pochettino has claimed that Nicolas Jackson needs to look at the example of Real Madrid striker Vinicius Junior if he is to excel at the Premier League club.
Pochettino has talked up the potential that €37 million summer addition Jackson possesses in his game, even suggesting he could become one of the greatest Premier League forwards of all time, but after just one goal in six appearances for the Blues across all competitions, he is now taking a more defensive stance with regards the 22-year-old.
Article continues under the video
Jackson drew another blank against Bournemouth in a Premier League encounter last weekend and went viral as he slashed a wild effort from a promising position well off target.
EXCLUSIVE: Arsenal in talks to sign youngster on fresh deal amid Chelsea and Man City interest
"He is going to be a fantastic player, but he needs time," Pochettino said.
"We were talking about players and I like to make similarities with another club. Jackson is a fantastic player but he needs to be relaxed in front of goal.
"Remember, Vinicius Junior arrived at Real Madrid and only after three seasons or two seasons and a half and started to perform.
"Always we forget we are talking about young players. Maybe it's because it's his normal behaviour on the pitch, something he has to improve. This season they changed the rules."
MORE: Bayern join Real Madrid & Man City in race to sign Chelsea star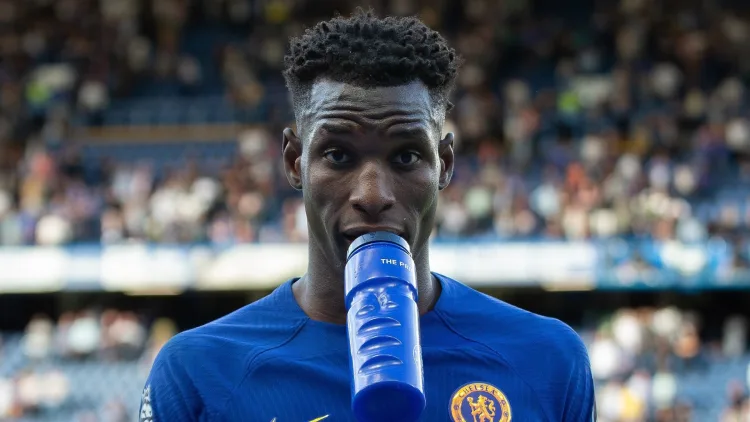 Pochettino hits out at 'cheap' yellow cards
Indeed, Jackson is only one booking away from a Premier League ban, having picked up four yellow cards in just five outings in England's top flight.
"I talked to him today. We were talking about that. We had a meeting with him and Enzo.
"I said: 'Come on, for a striker to have four yellow cards, to protest, to talk with the referee. You need to get some yellow cards for different actions not because of that.'
He could put the team in a really difficult situation.
- Pochettino on Jackson's yellow cards
"It's so easy, so cheap. He could put the team in a really difficult situation.
"He understood. But Jackson is 22, he is young, he needs to learn, to improve."
A future Premier League great?
Previously, Pochettino has claimed Jackson can become of the greatest Premier League scorers ever.
"No doubt, he can become one of the greatest strikers in the Premier League of all time," he claimed in August.
So far, though, Jackson has fallen well short of that goal.