Shakhtar tease Arsenal fans as Mudryk transfer draws nearer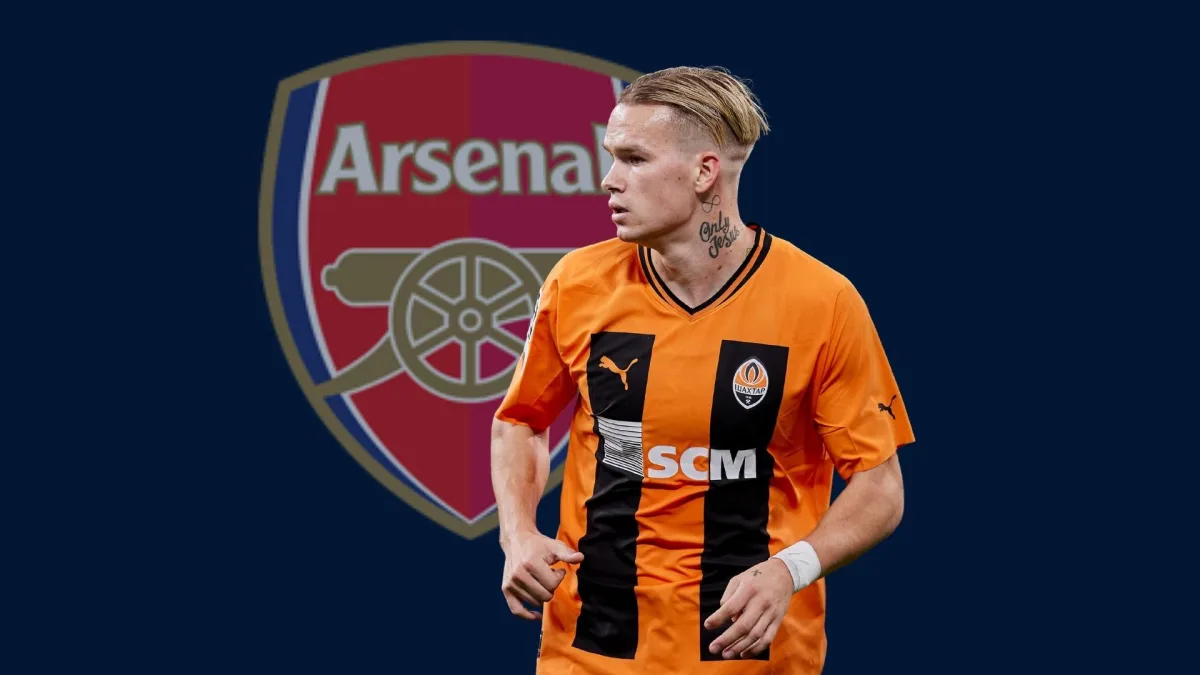 Arsenal are edging closer to the signing of Mykhaylo Mudryk after negotiations with Shakhtar continued over the weekend, with personal terms already believed to be agreed for the forward.
Mudryk is Arsenal's top transfer target this winter and the Gunners are hoping to beat a host of Europe's top clubs, including rivals Chelsea, to his signing.
The 22-year-old has made his feelings clear on social media by liking a number of posts linking him to Arsenal and he has already reportedly told people close to him about his desperation to make his debut in their next game against Manchester United.
SOCIALS: Mudryk's response to Arsenal interest
Arsenal have submitted a bid of €70 million for Mudryk, with an additional €25m in bonuses, and discussions now remain over the structure of the add-ons.
According to The Atheltic, Arsenal are believed to have informed Shakhtar of how far they are willing to go for the forward, with the Ukrainian side now deciding on whether an agreement is possible around those terms.
Shakhtar twitter account trolls Arsenal fans
Some Arsenal fans thought they were ready to hear of a transfer after Shakhtar's English Twitter account made a series of cryptic posts suggesting that news surrounding Mudryk was imminent.
However, the announcement ended up being about Mudryk winning Shakhtar's Player of the Year award for 2022, with a video of the Ukrainian receiving the award at their training camp in Turkey.
Mudryk has been the standout performer for Shakhtar this season, registering seven goals and six assists in the league and the club had initially slapped a €100m price tag on him after rejecting offers in the region of €30m during the summer.
NEXT UP: Arsenal eye Vlahovic deal after Mudryk
Arsenal are hopeful a deal is close after sporting director Edu Gaspar flew out to Poland to meet with Shakhtar officials.
Mikel Arteta refused to comment on Mudryk specifically but admitted the club were working hard to improve the team after a number of injuries plagued their title push.
"We cannot talk about any other players," he said. "There are some interest and things that we would like to do to improve the team obviously, because we are bit short in certain areas and with injuries that we picked [up.]
"But we are trying. As a club, we are determined to try and improve the team in every window - and that's what we are trying to do."