Rashford using his head to make more money at Man Utd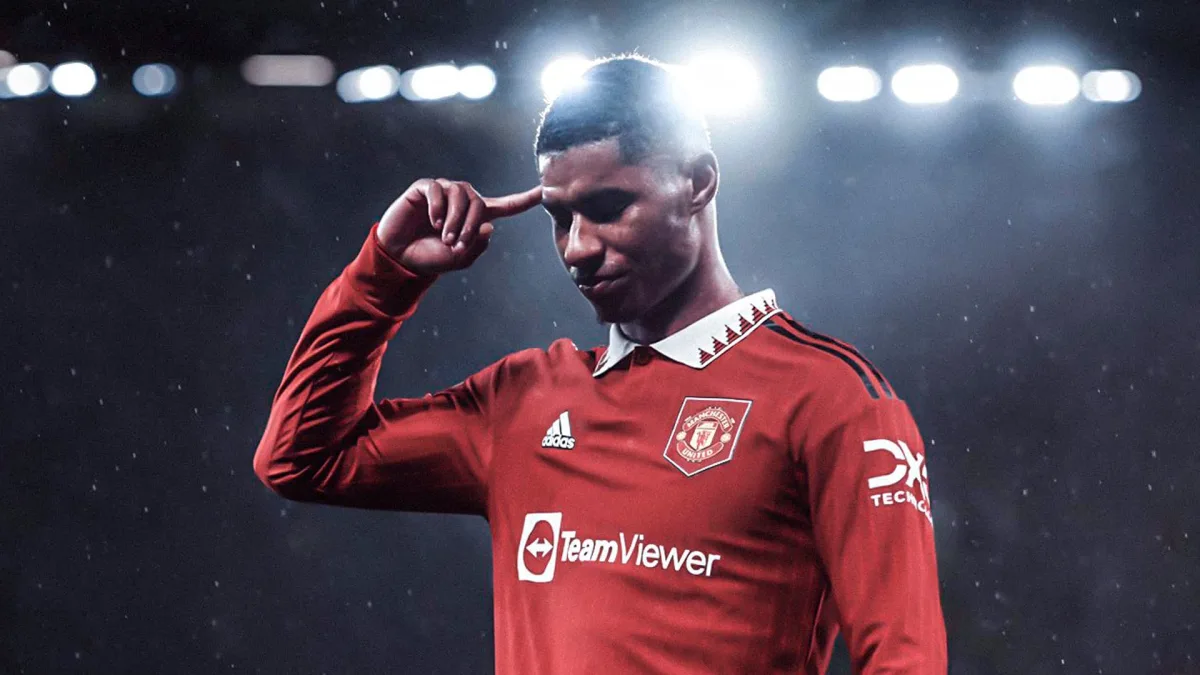 Marcus Rashford's new Manchester United contract may not have reached Cristiano Ronaldo levels of pay, but he has come up with another way to generate extra income at Old Trafford.
Whilst the 'Ronaldo rule' restricting salaries at Man Utd to £200,000 has been debunked - not least because Rashford's extension signed in December pays £250k - the club are trying to tighten the purse strings.
David de Gea, who remains the first-choice goalkeeper, will have to drop his earnings down from to £200,000 from his current to £350,000 if he is to stay beyond the end of this season.
READ: Exclusive: There is NO Ronaldo Rule at Man Utd as Rashford deal progresses
But Rashford is reportedly ready to trademark his goal celebration, in which he points to his head in a nod to Erik ten Hag, who has instilled a positive mental attitude in the England forward.
"It's a completely different energy around the club," Rashford explained of his new celebration recently. "That puts me in a better headspace and I just feel really motivated now. That's the area I was struggling in."
Kylian Rashford? 🤔 pic.twitter.com/xzNqU8KiRV

— Football Transfers (@Transfersdotcom) December 12, 2022
Patent applied for
Rashford has now applied to the UK's Intellectual Property Office to trademark a silhouette design, with Arsenal's Bukayo Saka and Joelinton of Newcastle among those who have also used it recently.
READ: Marcus Rashford: Why Man Utd shouldn't go shopping for a No.9
"This will give Marcus and his advisors the ability to take action against third parties who may be using the relevant image in the course of trade without consent," and intellectual property lawyer told the Sun.
Rashford's goal celebrations have been seen with increasing frequency this season, and the academy graduate is up to 18 strikes in all competitions in the 2022/23 campaign.
Rashford had been attracting interest from Paris Saint-Germain before signing his one-year contract extension in December, and might have earned more with the French champions, but if this patent passes he could stand to gain millions.
UK patents protect against bootlegs for 10 years, on everything from computer games and digital images to clothing and books.