Exclusive: The truth behind Leandro Trossard's Tottenham, Chelsea and Liverpool links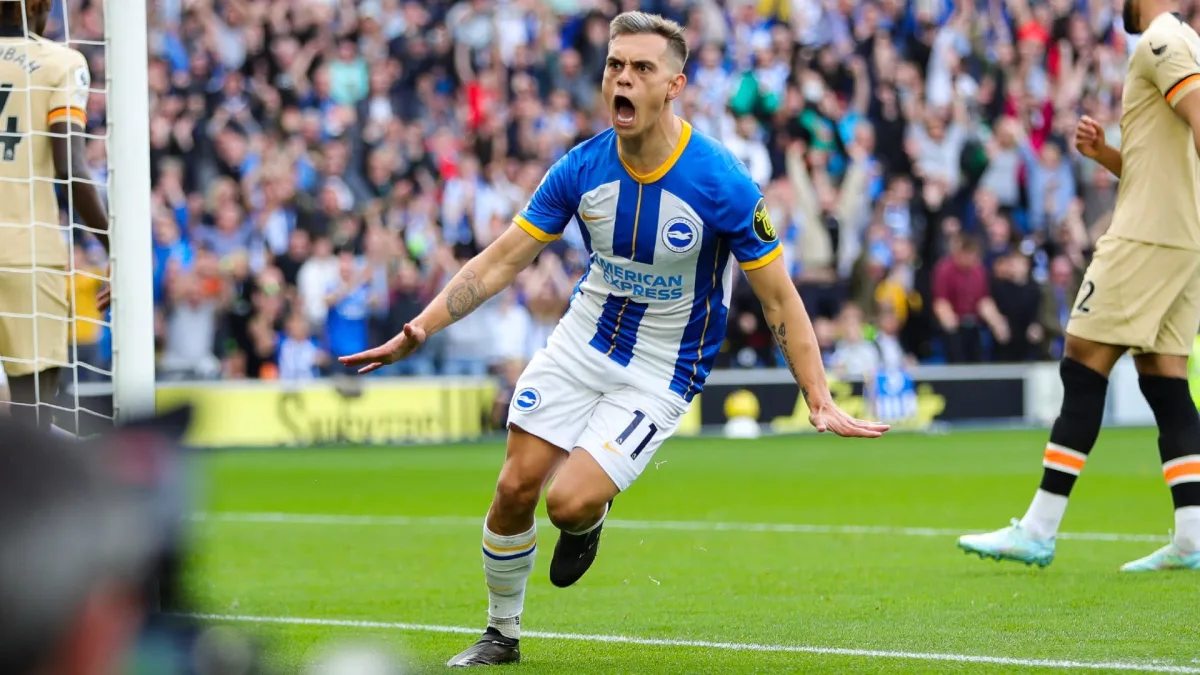 Leandro Trossard of Brighton is a name linked with Tottenham, Chelsea and Liverpool during the January transfer window, but as CBS Sports' Ben Jacobs has exclusively explained for FootballTransfers, the details of the deal are complicated...
We have to be careful with Trossard because the agent has been pushing him for months and sometimes it's legitimate and sometimes it's all agent fuelled and when you go to sources at clubs, they completely deny any interest.
So what we know about Trossard is that he fits the bill of Premier league experience and immediate goals. He's played 16 times this season, has scored seven goals and he comes off the back of a decent season last campaign but not quite to the same ratio as this season. It was only eight goals in the Premier League in all of last season and that was in 34 games. So that's relatively impressive.
EXCLUSIVE: Why Fernandez's Chelsea transfer has broken down
It's probably not what a Tottenham, Chelsea or Liverpool would be looking for, but seven goals in 16 games is decent and if he can build on that in the second half of the season, there's a real opportunity.
This is why the agent is pushing so hard because he's 28 years of age, he's in tremendous form and he himself would like a win to move. All of that helps a potential suitor.
But there are multiple clubs monitoring the situation, but the first thing to say and very few have actually moved at this point. And that again is very key to emphasise.
MORE: Premier League clubs in 'mad, mad chase' for Evan Ndicka
Brighton star Trossard may not move
When we talk about Tottenham, yes, there's been dialogue on the player side and at this stage we wait and see where it develops.
My understanding with Tottenham is that they will make some reinforcements. As things stand at the moment, they're having to decide between positions and potentially look and see if anybody is an outgoing because Daniel Levy spent relatively big during the summer window.
So although Trossard may creep into the conversation and is one to watch, the top, top target still remains Pedro Porro. They're going to push for Porro and then see outgoings and who else becomes available in the market.
We'll wait and see whether Trossard becomes a player that they go from verbally talking about on a short list to actively prioritising.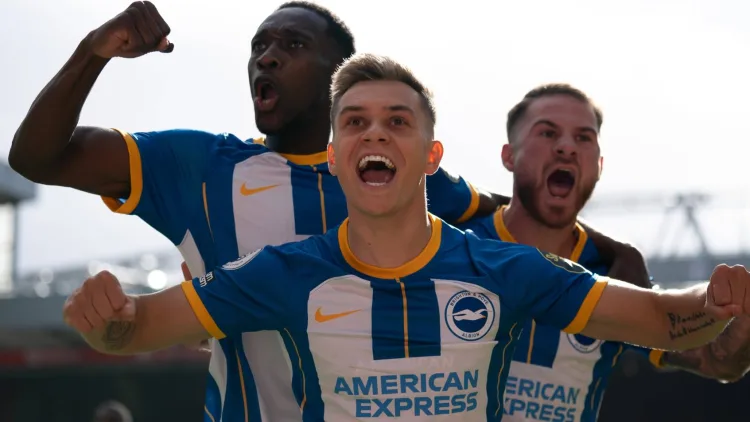 With Chelsea, there's less in it at the moment. They have other options and they've already brought in David Datro Fofana. They haven't decided yet whether he's going to be somebody that will effectively replace Armando Broja in the first team or will go out on loan somewhere.
Even though Chelsea still want to move and add goals, I don't think Trossard is necessarily the first choice, but they have to wait and see how the market moves and as we get towards the final week of the window, who's to say that that's the type of profile that they won't revisit? But Chelsea's idea is about younger players than Leandro Trossard
Chelsea have been offered Trossard on the agent's side but haven't done anything more than just take a call and it's exactly the same with Liverpool as well. There's no Liverpool interest in Leandro Trossard.
Some of the clubs are starting to get frustrated as I understand it on the Trossard front by how often they're linked and how serious those links appear to be.
- Ben Jacobs
It's all agent-generated and some of the clubs are starting to get frustrated as I understand it on the Trossard front by how often they're linked and how serious those links appear to be.
And when you go to them - and I'm talking generally about different Premier League clubs - you get the same message that it's all coming on the agent side and they've told the agent to stop linking them.
I think what's clear here is that Trossard wants to move and that's why the agent - to the credit of the agent - is doing everything possible to try and drum up interest.
But in a formal sense, in an advanced sense, nobody really bit in the build-up to the window.