Antony, Gakpo, Madueke - how many Eredivisie signings were actually good?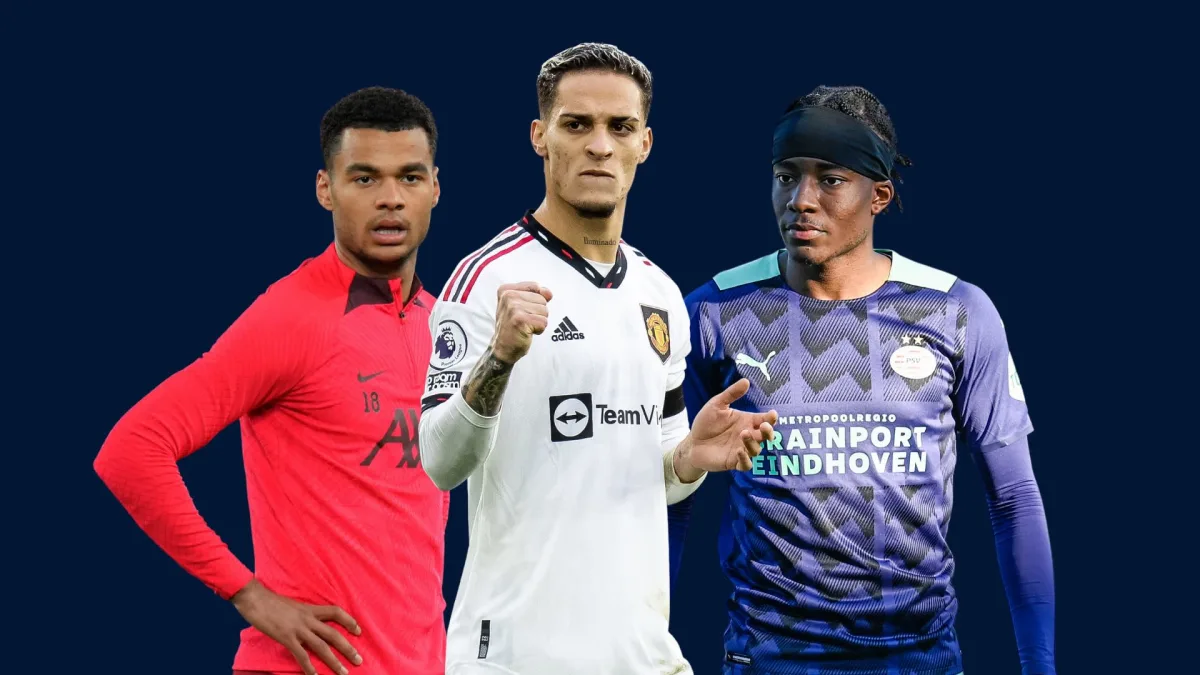 The football transfer move of the moment seems to be signing wingers from the Eredivisie.
Noni Madueke's move from PSV to Chelsea for a fee of €40 million means that he joins Cody Gakpo (€40m) and Antony (€100m) as the latest Eredivisie wide players to have a go at succeeding in the Premier League.
Premier League 2022/23 January transfers: All the Done Deals
But big signings from the Dutch league to the Premier League don't necessarily work out. So here at FT we've graded the biggest Eredivisie to Premier League transfers in order of success, from A to F - A being very successful, to F being a disaster.
We've looked at the top 50 most expensive Eredivisie sales ever in order to compile this list. Madueke, Gakpo and Antony are too early into their respective careers to merit inclusion, so we chose to leave them out - for now.
Premier League top scorers 2022/23: Haaland beats last season's winning total
Grading Eredivisie-EPL signings
Here they are, starting with the cream of the transfer crop:
Grade A
Luis Suarez (Ajax to Liverpool, 2011, €26m)
Liverpool spent a chunk of their Fernando Torres money paid to them by Chelsea on the Uruguayan, and despite departing for Barcelona in 2014 gave the Premier League three utterly sensational years.
In his last season, where the Reds lost out on the title on the final day, he scored 31 league goals and no penalties, an incredible rate of return. He also enjoyed scoring spectacular goals into the bargain. Well worth the money.
Ruud van Nistelrooy (PSV to Man United, 2001, €25m)
Ruud represented Sir Alex Ferguson's move to a continental 4-5-1, with the Netherlands star as the lone forward. In terms of goals, at least, it was a spectacular success.
Van Nistelrooy scored more than 20 PL goals in four of his five seasons in England, and scored 44 in total in an astonishing 2002/03. His move to Real Madrid seemed inevitable and he did the same there for a few years, partnering with Raul and Robinho. An all-time great penalty box forward, before Erling Haaland made it cool again.
Grade B
Georginio Wijnaldum (PSV to Newcastle, 2015, €25m, to Liverpool, 2016)
Wijnaldum had just one good season at Newcastle before Liverpool identified him as a midfield target and switched him to Anfield, where his profile really moved forward.
An energising presence, the Dutchman also chipped in with a number of important goals as part of an effective midfield three with Fabinho and Jordan Henderson. Liverpool were forced to watch him walk away to PSG on a free.
Lisandro Martinez (Ajax to Man Utd, 2022, €58m)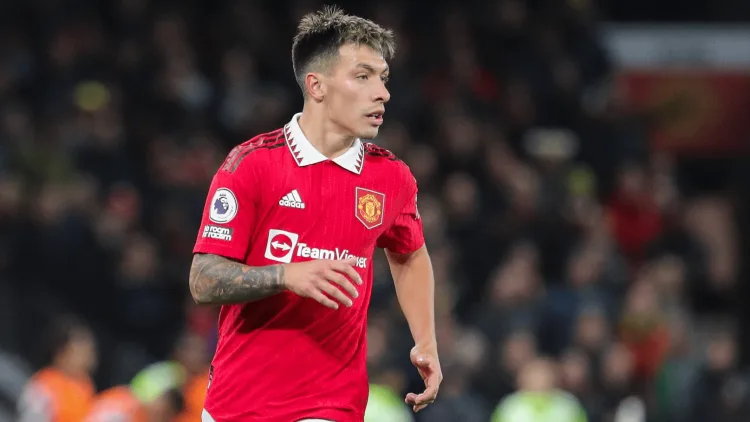 It's only been six months but Martinez feels like he's been at United for far longer. Perhaps it's a testament to how poor the centre of defence was beforehand, but Martinez has fitted perfectly and while it's not quite the finished article, he's moving towards it.
The Argentine has formed a good partnership with Raphael Varane - meaning United don't need to spend ever more on their defence.
Grade C
Luis Sinisterra (Feyenoord to Leeds, 2022, €25m)
Another recent signing but Sinisterra has shown some decent glimpses of what could be possible for him in the Premier League.
A few niggling injuries have derailed his progress but when fit he's got pace and skill enough to be an important asset as Leeds look to solidify their position in the division.
Grade D
Davinson Sanchez (Ajax to Tottenham, 2017, €42m)
Sanchez's physicality seemed ready-made for the Premier League when Tottenham chose to spend a significant fee on the central defender in 2017.
But after an initially promising spell, he has found himself increasingly marginalised there under different managers, with his questionable skills on the ball proving troublesome and leading to his exclusion from the team.
Hakim Ziyech (Ajax to Chelsea, 2020, €40m)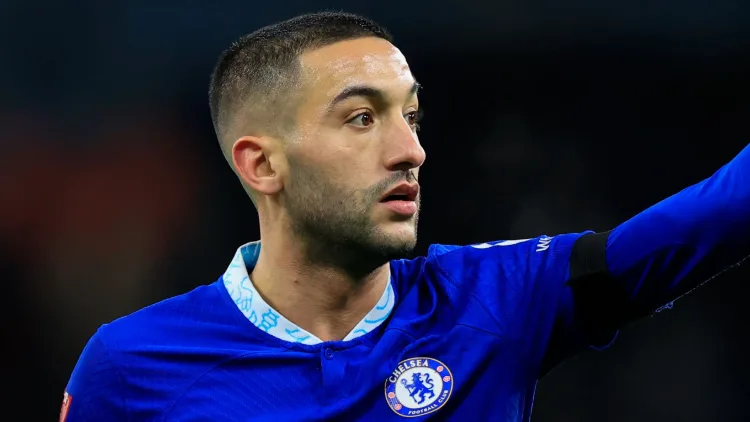 The Moroccan had been a star of the Ajax team that had thrilled in the Champions League, putting up superb numbers from his position wide on the right of the attack.
And at times at Chelsea it threatened to be a success, with him showing glimpses of his undoubted quality. But then the niggling injuries struck and Ziyech just couldn't get a run of games to show what he is capable of. And now, with Chelsea going crazy buying wide players, he might never get the chance.
Grade E
Alireza Jahanbakhsh (AZ to Brighton, 2018, €18m)
Jahanbakhsh was top scorer in the Eredivisie the season before moving to England, and while he played plenty of minutes for the south coast club, he never really managed to get his career off the ground.
In his defence, he wasn't given much of an opportunity after an initial burst in the first team and ultimately he was quietly shipped back to the Netherlands, and Feyenoord, for a cut-price fee.
Memphis Depay (PSV to Man United, 2015, €35m)
Depay was given more than enough of an opportunity to succeed at Manchester United but the deal came too young for him, and he simply wasn't ready for it.
For a brief spell at the beginning, his runs from wide looked devastating and it seemed as if he was all that United would ever need. But his form tailed off drastically. The only reason the deal isn't an F, is because United were able to scrape back a little over half of the fee back from Lyon two years later.
Steven Bergwijn (PSV to Tottenham, 2019 €30m)
Bergwijn burst out of the blocks, scoring against Manchester City and looking like he would hit the ground running in impressive fashion.
But Jose Mourinho decided not long after that the Dutchman's skillset wasn't for him and he was soon relegated to the bench. Even though Mourinho is long gone, his position in the squad never really recovered. Ajax were happy to pick up the tab, though, and paid Tottenham a little more than they had spent on him.
Grade F
Davy Klaassen (Ajax to Everton, 2017, €26m)
In the summer of 2017, Everton brought in Gylfi Sigurdsson, Wayne Rooney and poor Davy Klaassen, who was immediately the odd one out.
Klaassen had been superb as the key part of Frank de Boer's prolific league-winning Ajax team but was almost immediately jettisoned and his career had no chance of getting off the ground. The deal made absolutely no sense and was harsh on a player that had more to offer.
Vincent Janssen (AZ to Tottenham, 2016, €22m)
Janssen had a six-month hot streak at AZ before Tottenham chose to make him their big attacking summer signing - and a hot streak was what it proved to be.
Janssen was hopelessly out of place in English football despite his aerial ability and physique, and Tottenham found out extremely quickly that he was not the answer. Mercifully for them, Harry Kane was emerging, but the disaster of this deal shouldn't be overlooked.
Donny van de Beek (Ajax to Man United, 2020, €40m)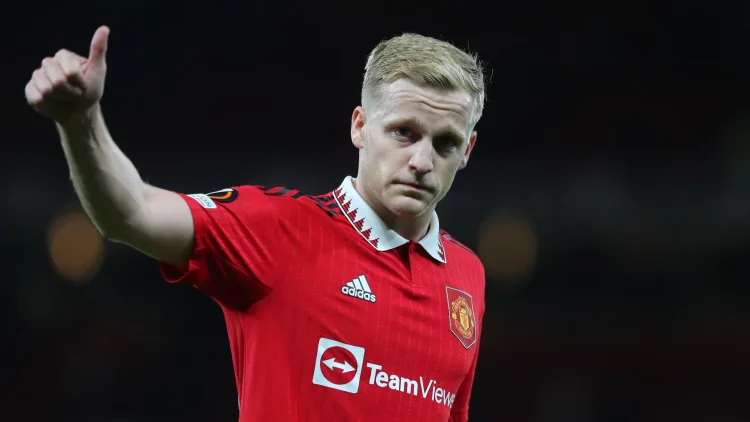 And the last, the ultimate, the deal gone wrong from the beginning. Van de Beek had been so impressive at Ajax and was fully expected to perform a similar role for United, but alas, he spent so much time on the bench, United fans forgot he was there.
But he actually still is there, still doing nothing, further from the first team than ever before thanks to injury, cutting a forlorn face whenever the camera deigns to find him. VDB is the ultimate example of Eredivisie ability not translating to a Premier League environment.