Ronaldo, Hazard, and players nobody wants to sign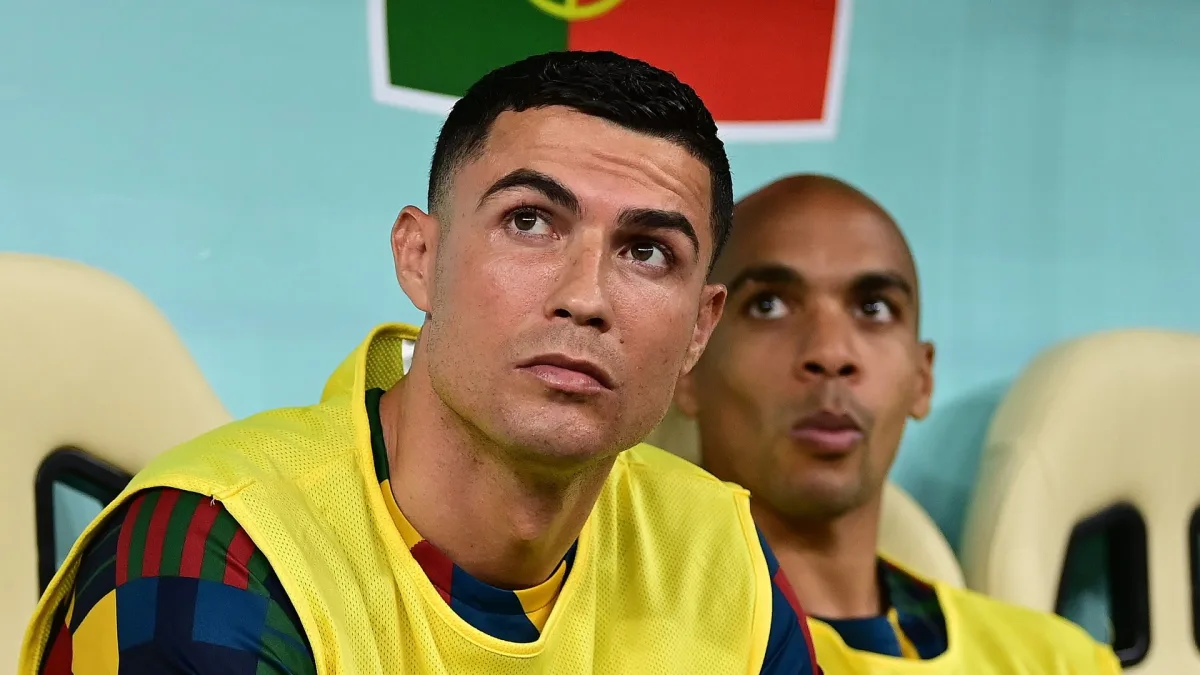 Cristiano Ronaldo still hasn't found a club who will help him extend his Champions League record while there is no offloading Eden Hazard from European champions Real Madrid…
The transfer merry-go-round is about to go into full swing with the January window nearly upon us, but there are some big-name players who will be going nowhere - and not for the want of trying.
Football Transfers looks at five players who are proving harder to shift than your average oil stain.
READ: Cristiano Ronaldo's Man Utd exit 'hurt', admits club legend
Cristiano Ronaldo
Ronaldo's relationship with Manchester United really broke down last summer, months before his explosive interview with Piers Morgan, when he skipped pre-season training under Erik ten Hag in an attempt to secure a move away from Old Trafford.
Ronaldo wanted to extend upon his record 140 goals in the Champions League, and United had failed to qualify. But there were no takers, and the 37-year-old spent a difficult few months warming the bench before his release on the eve of the World Cup.
One goal - a penalty - for Portugal later, and Europe's biggest clubs aren't exactly queueing up for his services. Ronaldo is back training at Real Madrid - away from his former teammates - and a move to Saudi Arabia is looking like his best bet.
Jorge Mendes trying to get Ronaldo out of Manchester 🚜 pic.twitter.com/Q2FS9d46BA

— Football Transfers (@Transfersdotcom) July 31, 2022
Bouna Sarr doesn't exactly share Ronaldo's profile, but then he doesn't exactly share his talent either, and his agent deserves a medal for securing him a big-money move to Bayern Munich from Marseille in 2020.
Sarr was meant to be the player that freed Joshua Kimmich up to play in midfield, but he has only made five Bundesliga starts in the three seasons since. Julian Nagelsmann doesn't think Sarr has the talent to play for Bayern, but the player is unlikely to match his €1.9m a year earnings anywhere else.
His situation has echoes of Winston Bogarde's at Chelsea…
Neymar was and remains world class, but Paris Saint-Germain were still unhappy with how much they were paying him, so the Brazilian's situation in the French capital bears some resemblance to both of the above examples.
Still the world record transfer when he moved from Barcelona to PSG for €222m in 2017, Neymar has been eclipsed - both in terms of on-field performance and off-field clout - by Kylian Mbappe in recent seasons, and Nasser Al-Khelaifi delivered a thinly-veiled attack at the start of the season.
READ: 'If Mbappe passes to Neymar, he'll score 150 goals!'
"It's the end of the bling-bling era," he said. "We must become humble again, avoid injuries, suspensions and fouls that turn a match upside down."
Neymar has buckled down - and smashed it with 15 goals and 12 assists in 20 games - but the reason he had the opportunity to do so was that Chelsea and Juventus were unwilling to pay up. Ney remains a 30-year-old prima donna, and other top clubs don't want to know.
PSG are back at the Parc des Princes where both Messi and Neymar are getting whistled at by the fans, while some chanted "Neymar hijo de puta" 😱pic.twitter.com/dbhUXOcgGL

— Football Transfers (@Transfersdotcom) March 13, 2022
Eden Hazard
Eden Hazard has endured a drastic fall from grace since moving from Chelsea to Real Madrid in a €146.1m deal in the summer of 2019, going from arguably the Blues' greatest ever player to one of los Blanco's biggest flops.
The Belgian has had less than 10 La Liga starts in each of the last three seasons, but he refuses to leave, most recently saying that his children being settled in school was the reason why.
But if anyone on Chelsea's level had wanted to fish Hazard back out from the Bernabeu, they would have done. Now 31 and retired from international duty, Hazard looks set to see out the rest of his contract, which runs until June 2024.
Eden Hazard completed his move to Chelsea on this day in 2012.

What was his best moment with the Blues?pic.twitter.com/X6bdLGomsL

— Football Transfers (@Transfersdotcom) June 4, 2022
On the other side of the Clasico divide from Hazard is Memphis Depay, who despite starring for the Netherlands has struggled to recreate his form at club level since leaving Lyon for Barcelona on a free transfer in 2021.
Barca were €1.35 billion in dept when Lionel Messi left on a free to OSG in the summer of 2021. The mass sale of players since has helped them alleviate that, and they managed to offload Philippe Coutinho, Pierre-Emerick Abameyang and Martin Braithwaite at the start of this season, but there were no takers for Memphis.
Out of contract in the summer, Barca are reportedly struggling to get anybody to bite for even a €2m transfer fee in the winter window.