If Chelsea can win a Champions League with Tuchel, so can Bayern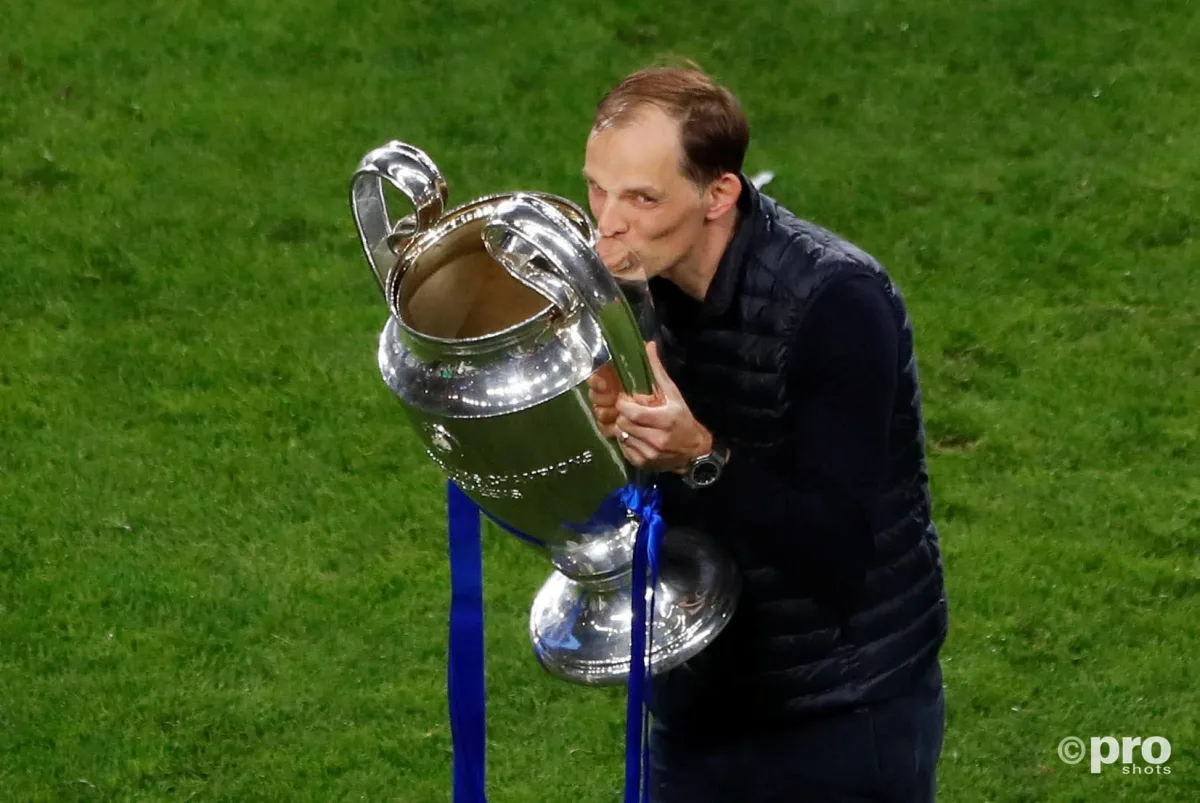 Thomas Tuchel - a European and world champion with Chelsea - is looking for work, while Bayern Munich are currently fifth in the Bundesliga under Julian Nagelsmann…
Tuchel's sacking by Todd Boehly earlier this month sent shockwaves through European football. The US billionaire had sanctioned a spending spree of nearly €300 million this summer, and the German tactician would have felt confident of being the man to steer his new players to glory.
After all, this is a manager who finetuned an abject Frank Lampard ensemble and led them to Champions League glory in May 2021, and he won the FIFA Club World Cup with them as recently as February.
*glass smashes*

Oh my God… Is that Thomas Tuchel's entrance music?! pic.twitter.com/GGnFJlYeKV

— Football Transfers (@Transfersdotcom) August 14, 2022
But disagreements with the new ownership over player recruitment mean that Tuchel is out on his ear, replaced by Graham Potter, who has arrived from Brighton.
Nagelsmann, meanwhile, is floundering at Bayern. Tipped as Germany's hottest young coaching prospect - a title once firmly Tuchel's - he has struggled to get the Bundesliga champions firing this season, with Saturday's 1-0 loss to Augsburg meaning they have dropped nine of the last 12 possible points.
Bayern CEO Oliver Kahn gave him the customary kiss of death after that abject defeat.
"We're not dealing with any other coaches now," he told Sky Germany. "We're totally convinced of Julian.
"Of course, we're all dissatisfied, in a bad mood. We have to get to the bottom of it all, and assume that as soon as we start again against Leverkusen, we will and must attack fully.
"We'll see which levers we can move so that we can quickly get back on the road to success in the Bundesliga."
Lewy-less Bayern would suit Tuchel
One of those levers is clearly a new head coach. Granted, Nagelsmann lost his top scorer Robert Lewandowski to Barcelona in a €50m transfer this summer, but that he has since failed to get a tune out of Sadio Mane - a €41m arrival from Liverpool - Serge Gnabry or Thomas Muller is quite damning.
They have scored six league goals between them this term. Lewandowski has managed eight on his own in La Liga.
But one striker should not a good team unmake, and contrast that to Tuchel's experience with Romelu Lukaku at Chelsea.
Lukaku returned to Chelsea from Inter Milan amid much fanfare last summer, the Blues spending €111.1m on a player who had scored 64 goals in 95 games with Inter Milan, lifting the Serie A title in 2021 along the way.
But unlike Nagelsmann at Bayern, Tuchel would rather not use a striker. False 9 Kai Havertz had scored the winner against Manchester City in the Champions League final, and Lukaku was relegated to a bit-part role last season before returning to Inter on loan.
Nagelsmann has used a 4-2-3-1 formation - yet without a No.9 - more often than not this season. Tuchel's preferred system is a 3-4-3 with wingbacks and a fluid front three, and Bayern have stunning personnel to populate it, with Leroy Sane and Jamal Musiala also on their books.
Kahn may not want to look at other coaches right now. But with Tuchel available, he would be mad not to.